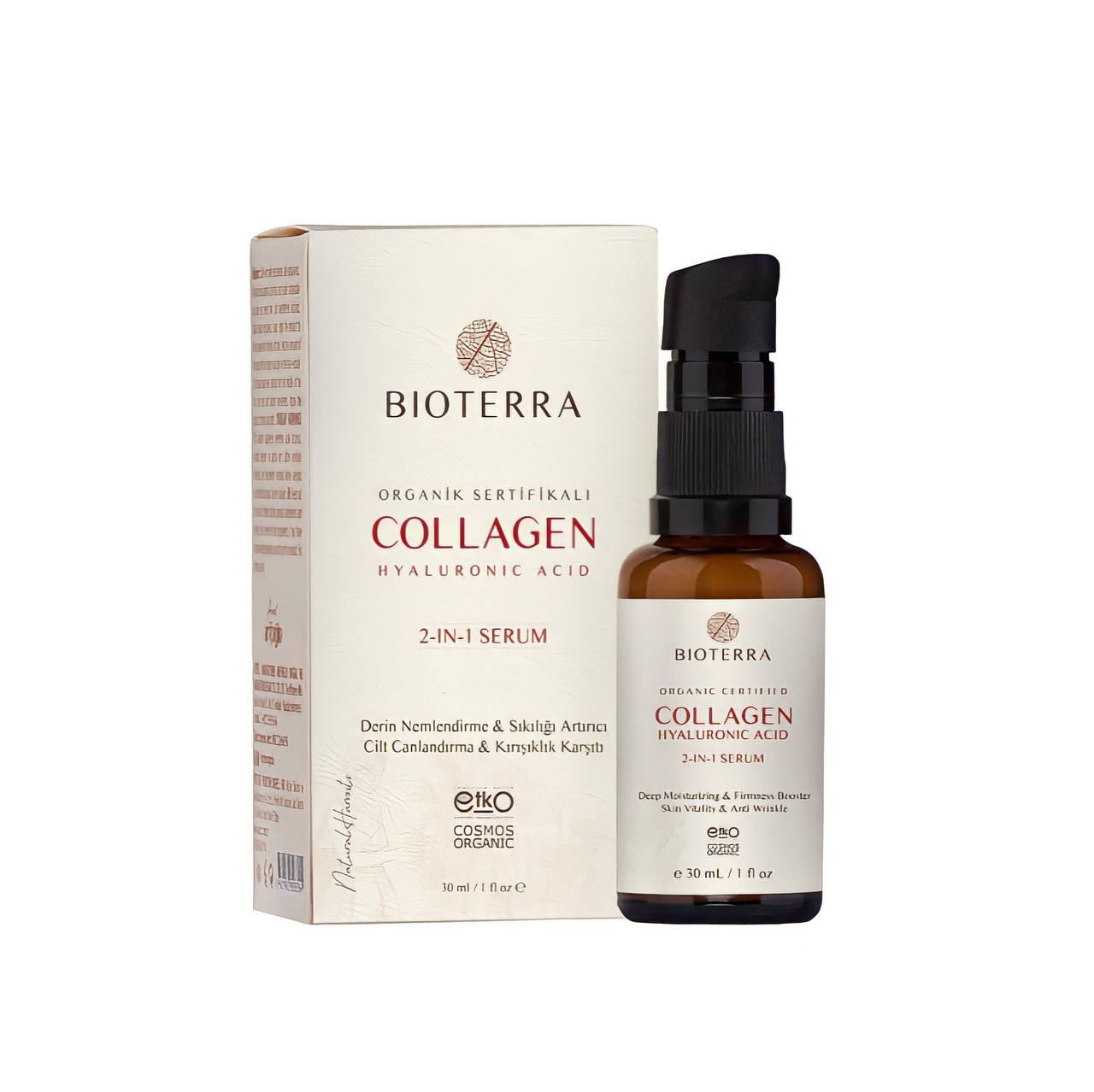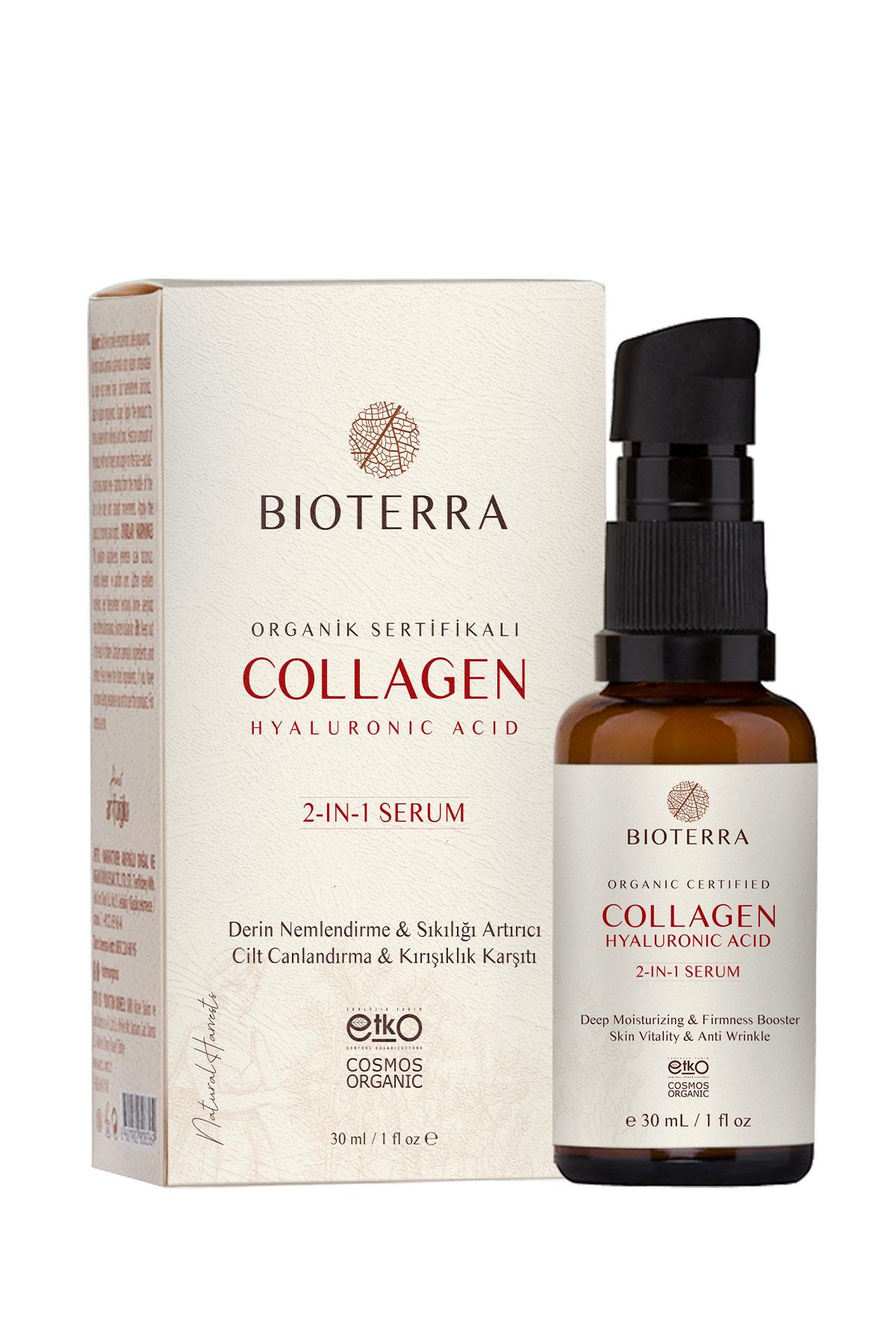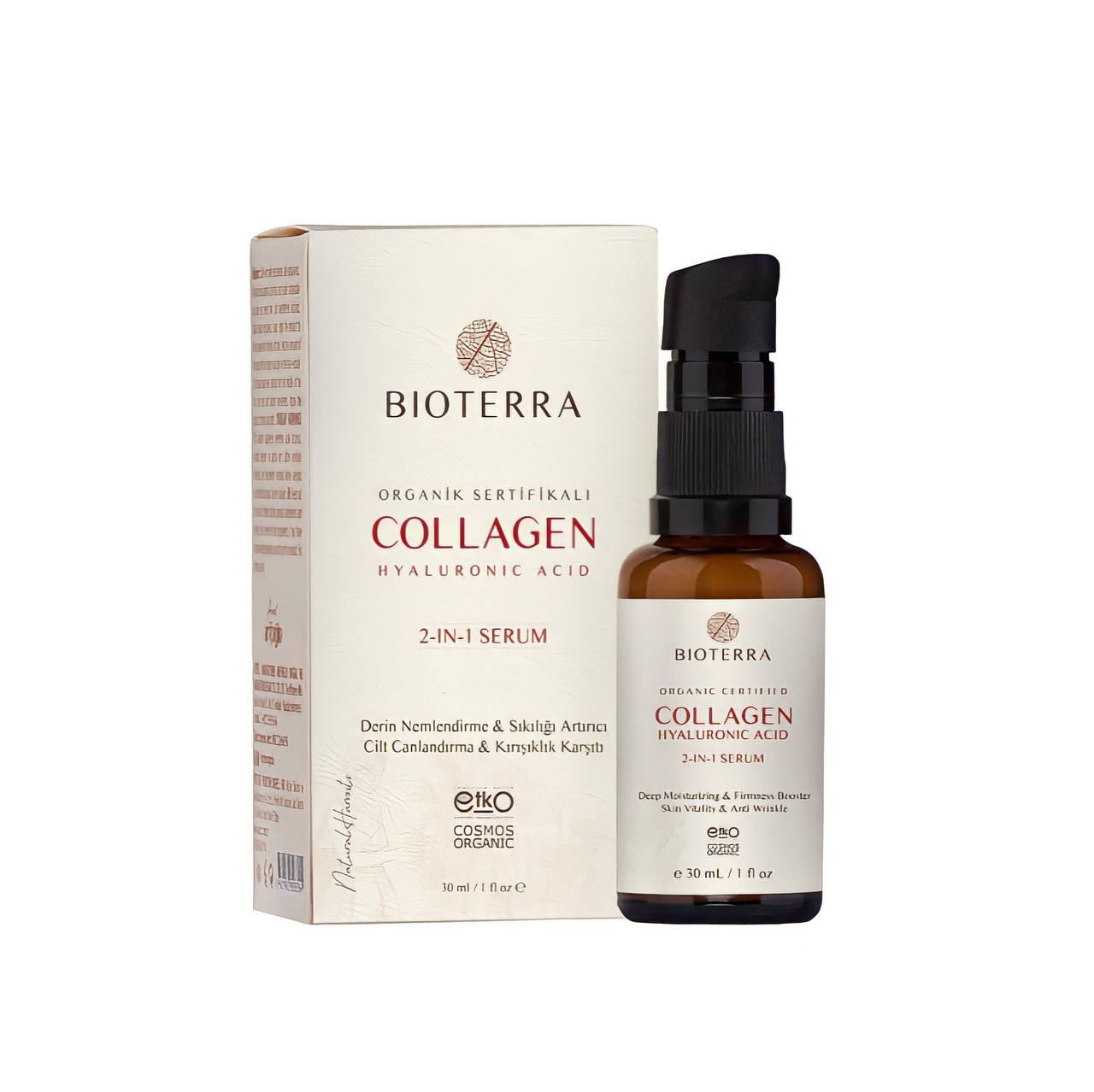 Organic Collagen Booster 30ml, Biottera Anti-Aging, Hyaluronic Acid Serum 30ml
700 82 076
100% Turkish Product

98% customer satisfaction rating

Delivery to shipping within 48 hrs

Only 9.90$ Shipping price for all orders.
Bioterra Organic Certified Collagen Booster Hyaluronic Acid Serum; By accelerating cell regeneration, it renews and strengthens the collagen tissue and increases its flexibility. It creates a strong barrier against aging.

Usage: 2-3 doses of serum are applied to the entire skin, excluding the eye area, in a thin layer. It is recommended to apply a serum-trapping cream on it.