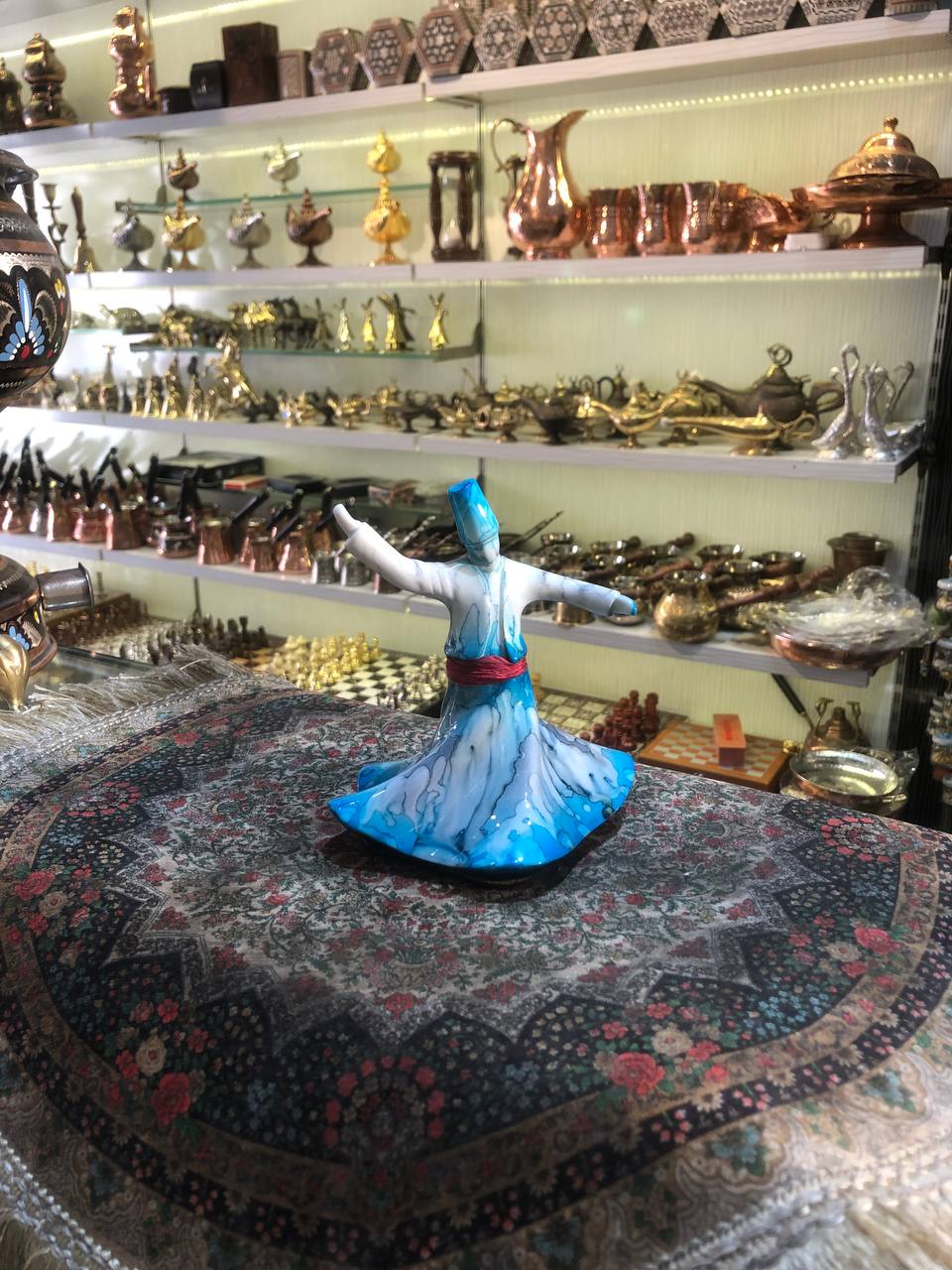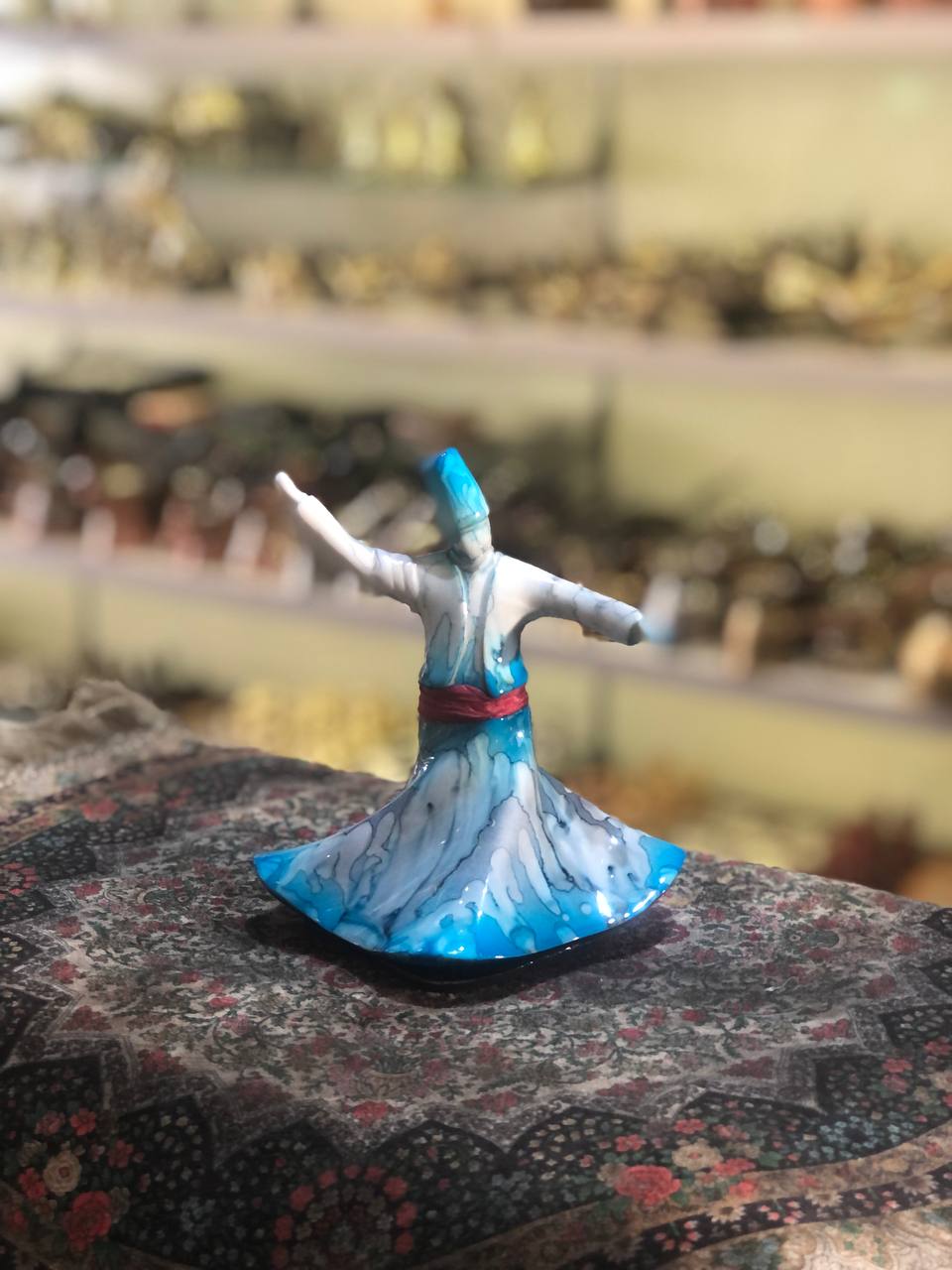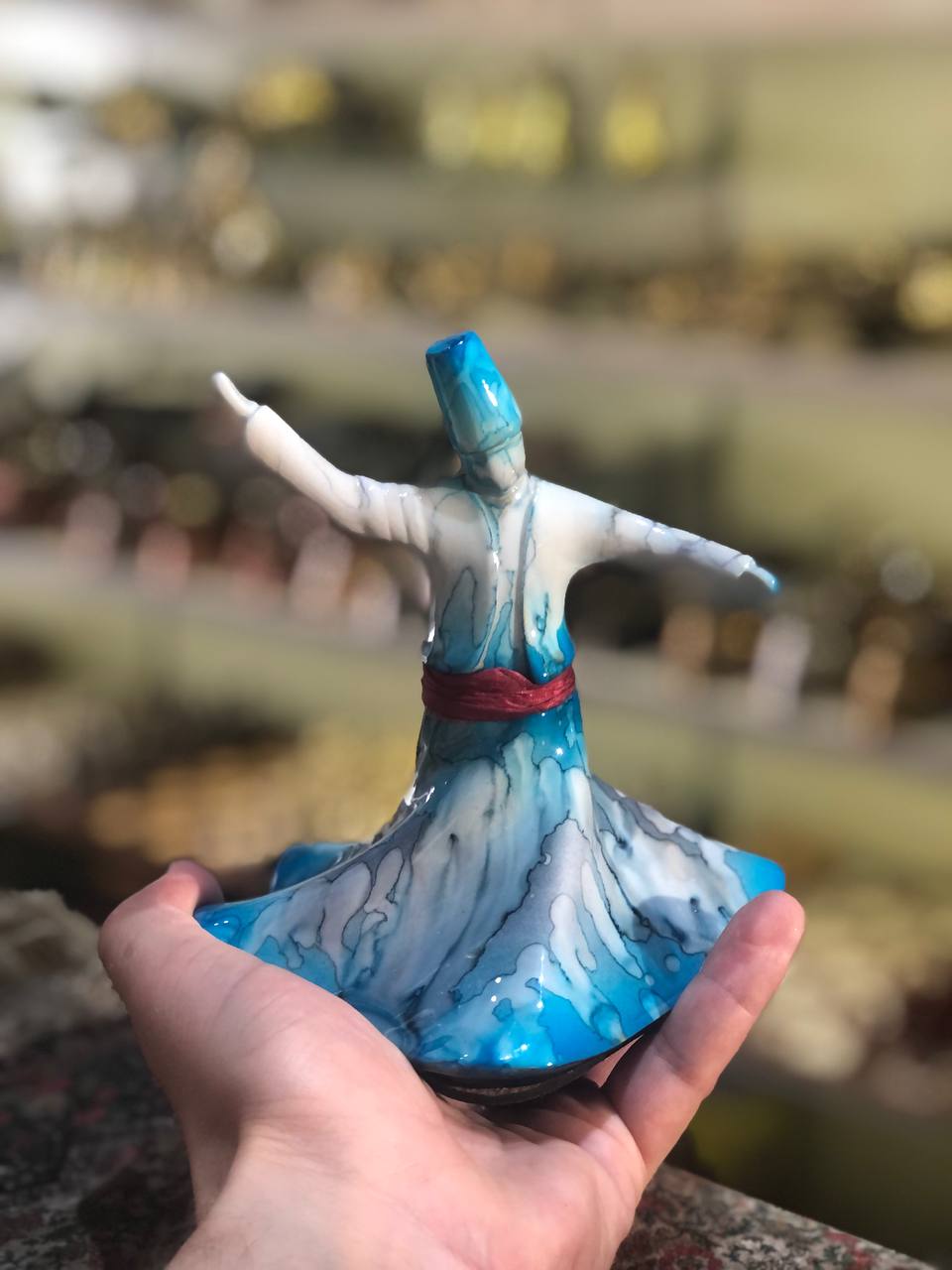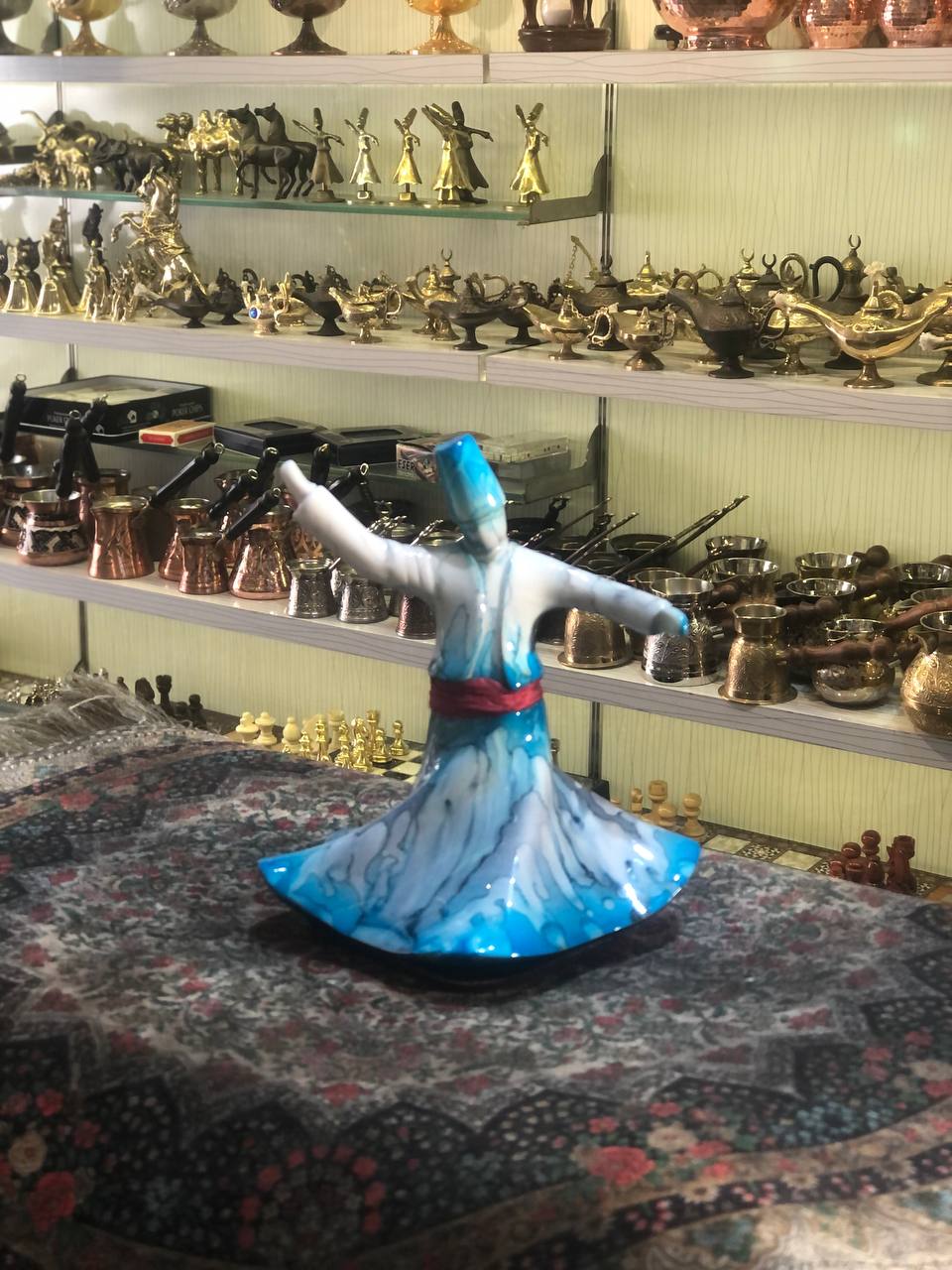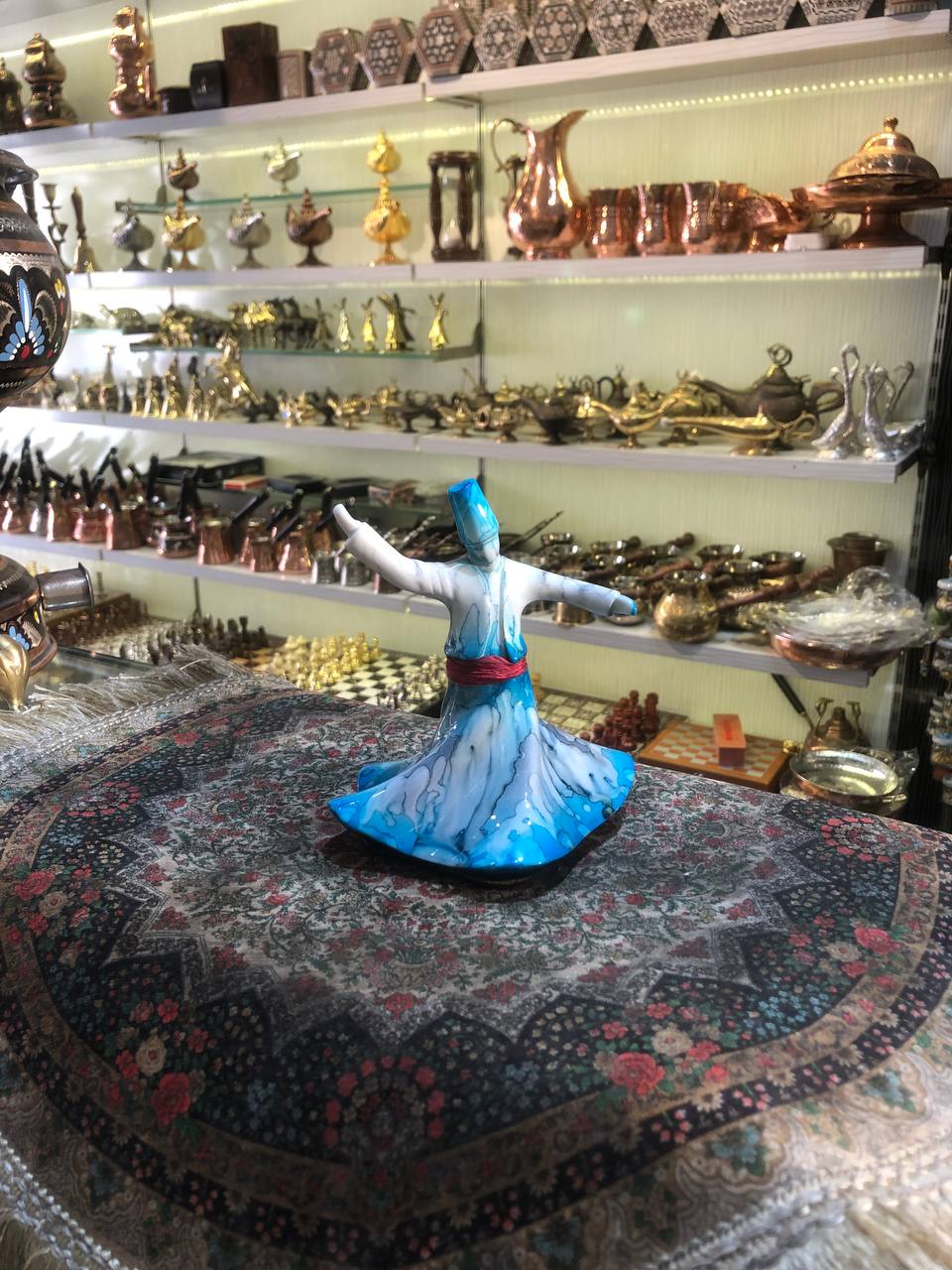 Decorative Turkish Handmade and Colorful, Islamic Gift Whirling Dervish, Mevlana Figure, Ottoman Decoration-Small Size
100% Turkish Product

98% customer satisfaction rating

Delivery to shipping within 48 hrs

Only 9.90$ Shipping price for all orders.
The Decorative Turkish Handmade Whirling Dervish Figure is a unique piece of Ottoman decoration that showcases the iconic Mevlana figure in all its splendor. This small-sized trinket is a symbol of spiritual devotion, reminding us of the mystical Sufi tradition of the Whirling Dervishes.

Crafted by the skilled hands of Turkish craftsmen, this exquisite piece of art is a true testament to the timeless tradition of Ottoman craftsmanship. The intricate details, from the flowing skirt of the dervish to the delicate embellishments on the headdress, are all meticulously hand-painted to bring this figure to life.

The Turkish Handmade Whirling Dervish Figure is not just a piece of decoration, but a symbol of the love, peace and unity that the Mevlana represents. Whether you place it on a shelf, as a part of your home decor, or gift it to a loved one, it is sure to bring a touch of mysticism and spirituality to any space.

As a gift, this trinket would be perfect for newlyweds, or for any occasion that calls for a celebration of love. Its size makes it an ideal choice for small spaces, such as apartments or bedrooms. It would also make a great addition to any collection of Ottoman or Islamic art.

The Turkish Handmade Whirling Dervish Figure is carefully packaged and shipped worldwide, ensuring that it arrives in perfect condition, ready to be displayed and admired. Whether you're looking for a special gift or a decorative piece for your own home, the Decorative Turkish Handmade Whirling Dervish Figure is sure to bring a touch of elegance and beauty to any space.

So, if you're looking for an Islamic gift, or simply a beautiful piece of Ottoman decoration, head to Bazarturki for this and many other handcrafted Turkish treasures. Bazarturki is proud to offer only the finest Turkish products, made by the best craftsmen in the country. And with delivery to all parts of the world, you can enjoy this unique piece of Ottoman art no matter where you are.