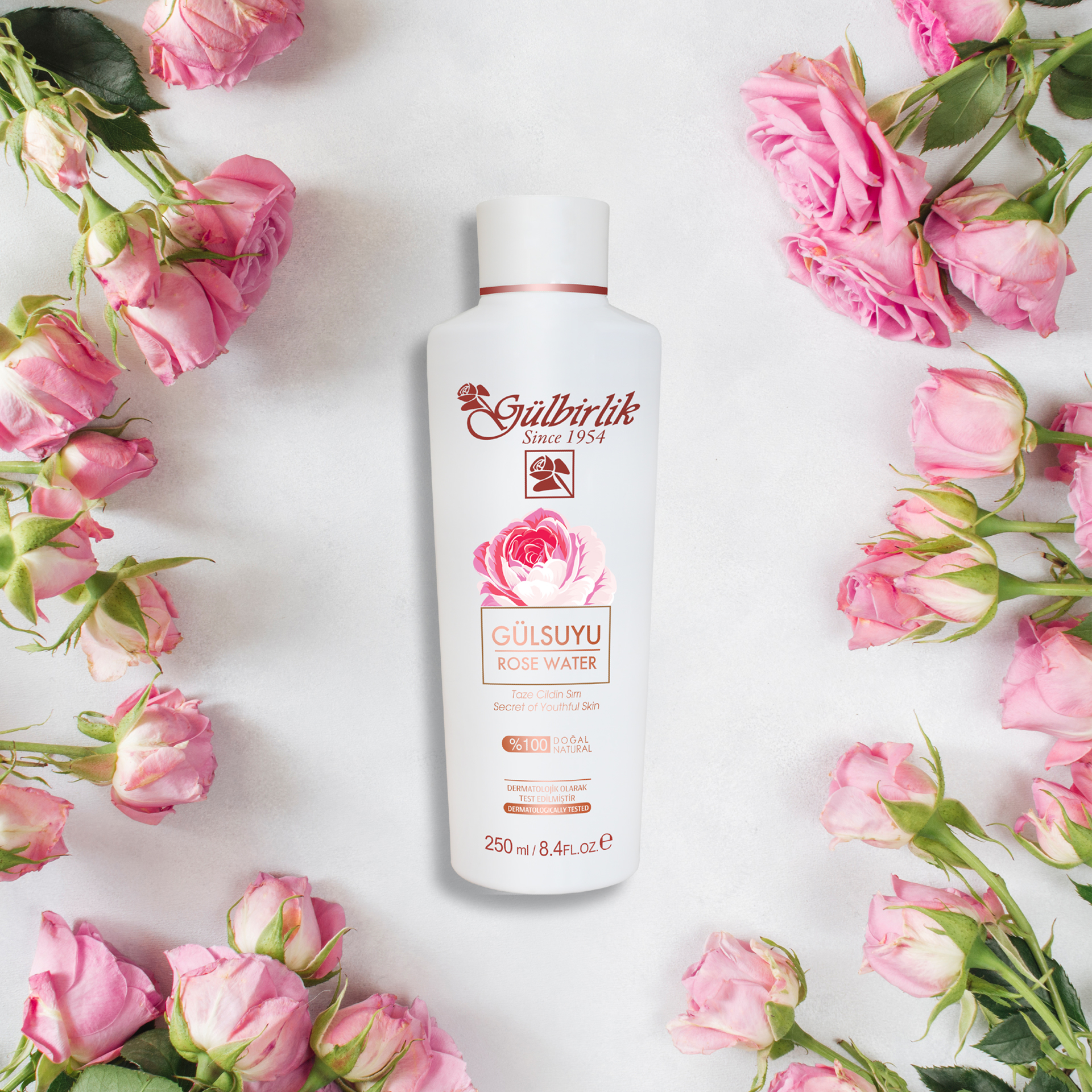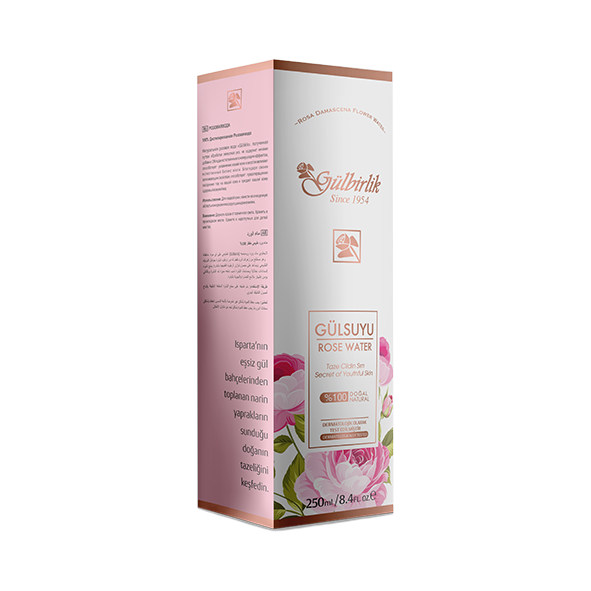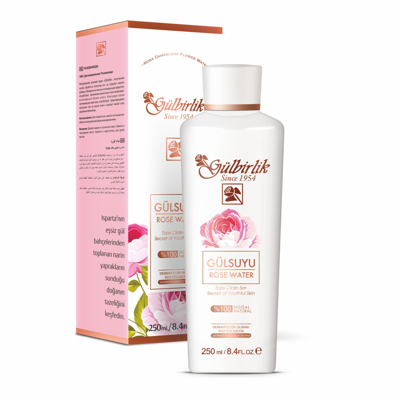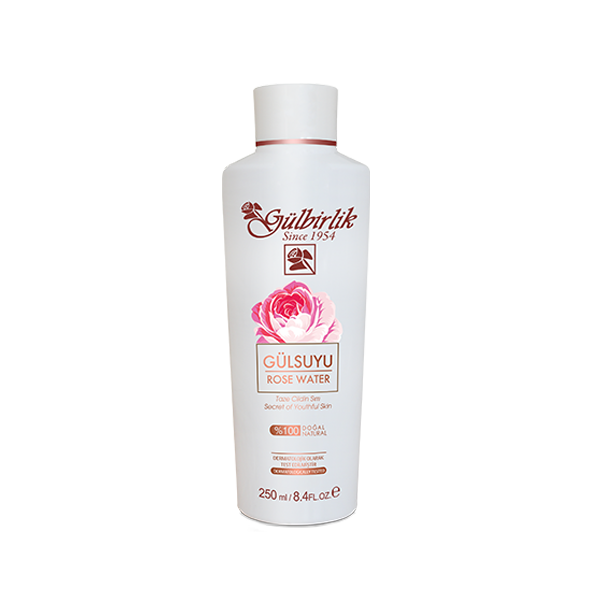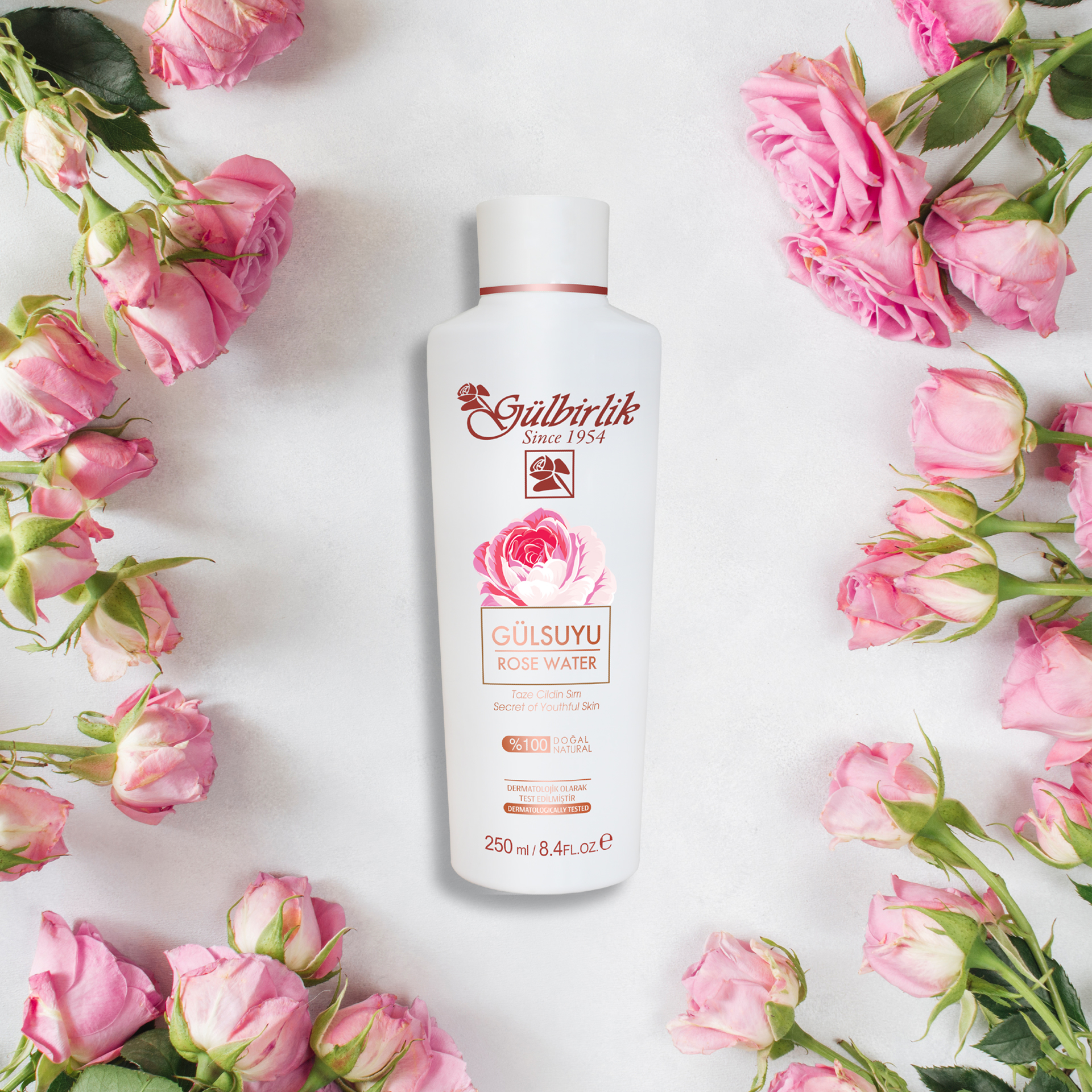 Gülbirlik Rose Water - 250 ml Pet Bottle With Natural Rose Water
100% Turkish Product

98% customer satisfaction rating

Delivery to shipping within 48 hrs

Only 9.90$ Shipping price for all orders.
Gülbirlik rose water is a 100% natural product. It is produced by distillation method during the production of rose oil and does not contain any additives. Pure rosewate, It contains the distinctive sour smell of rose petals. With this feature, it differs from other synthetic products containing essence.

USAGE: The use of rose water in areas such as skin care, food and baby care requires the product to be 100% pure. In this field, Gülbirlik is one of the leading brands with these features. In skin care; It helps tighten the pores with its tonic effect. It creates a fresh and clear look by caring for the skin. It provides moisture and oil balance of the skin. Natural rose water gives radiance to your skin with its perfect structure.

100% natural rose water; It is antiseptic (microbicidal) and antioxidant (cell regenerative).