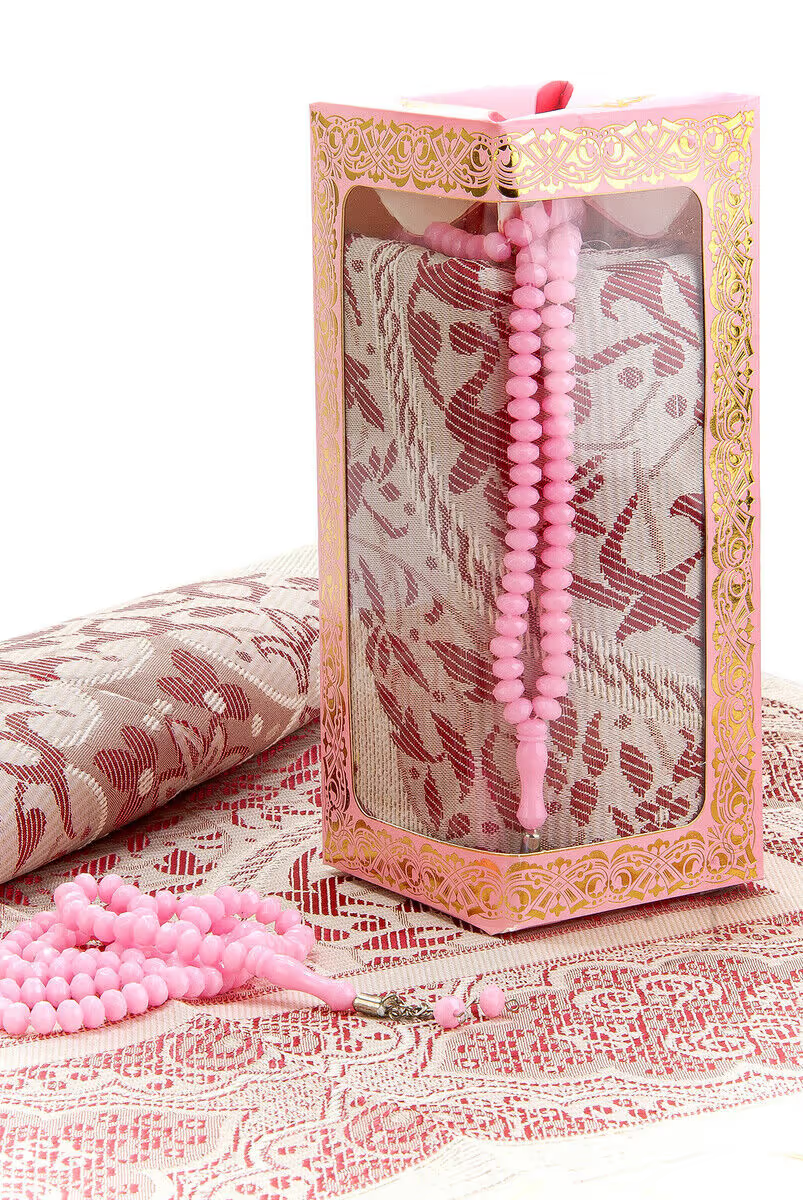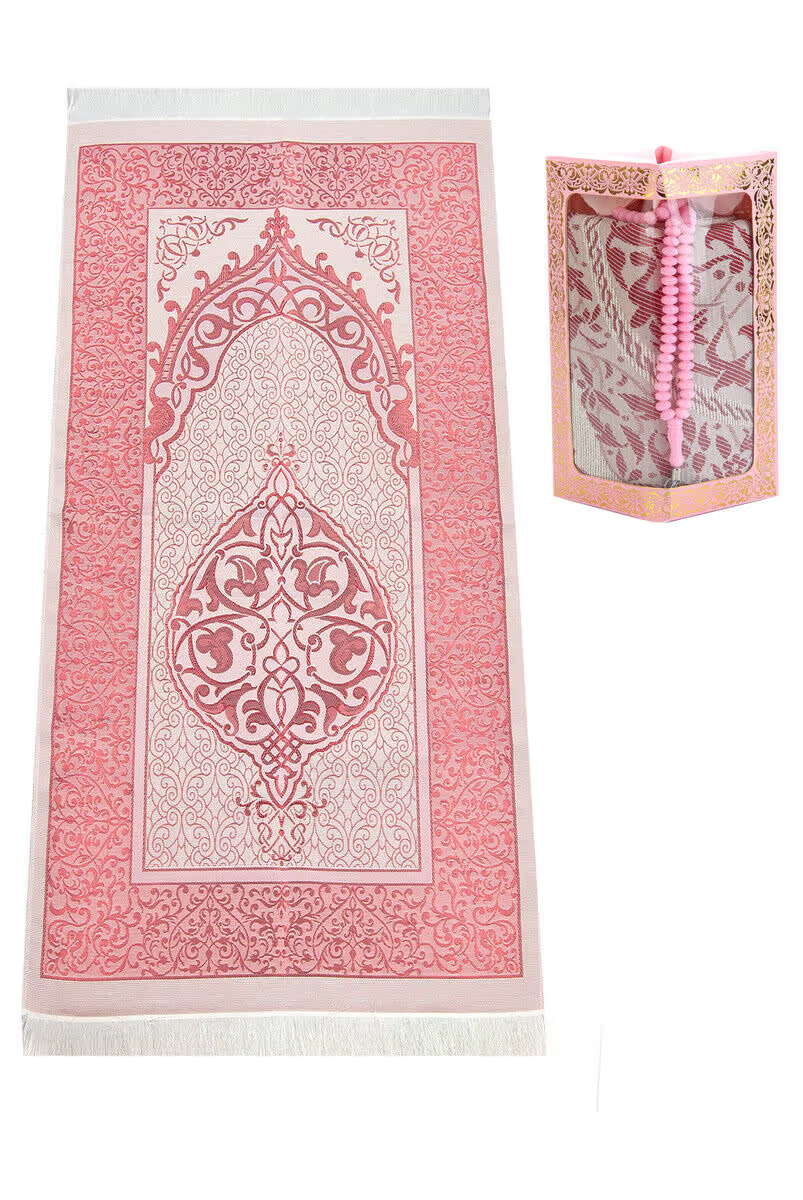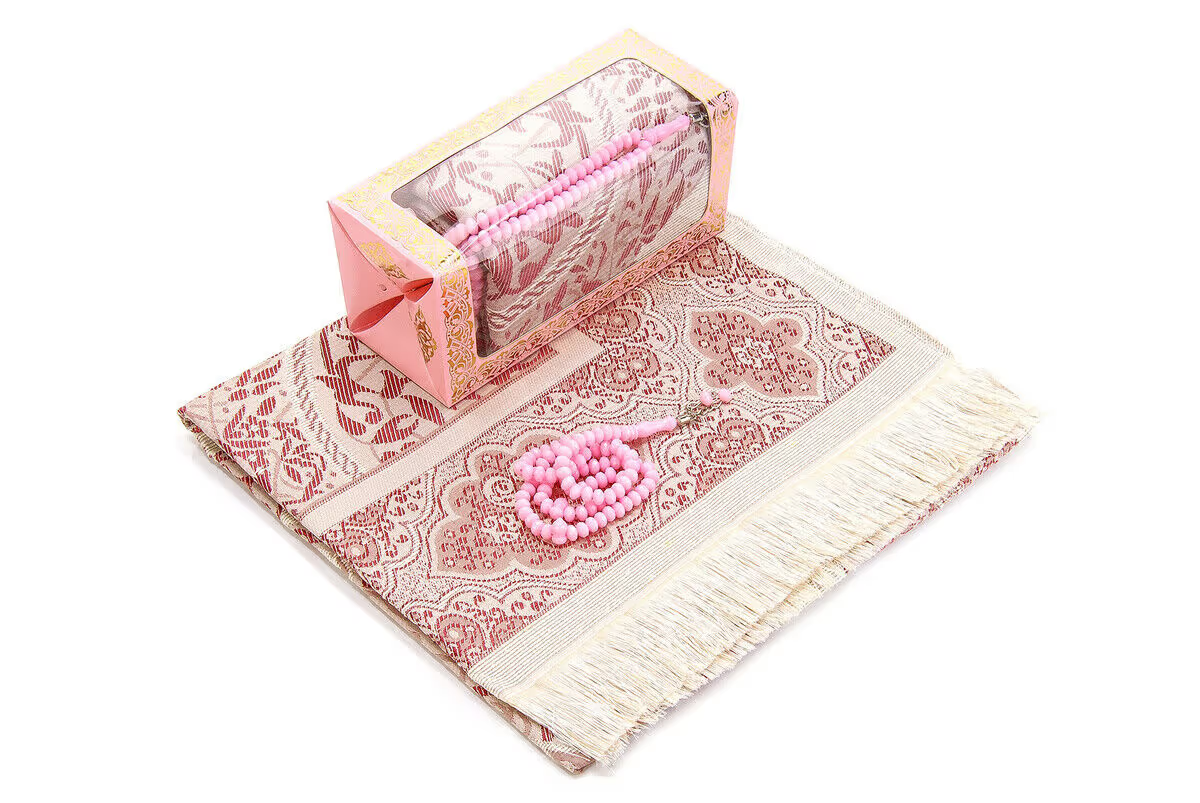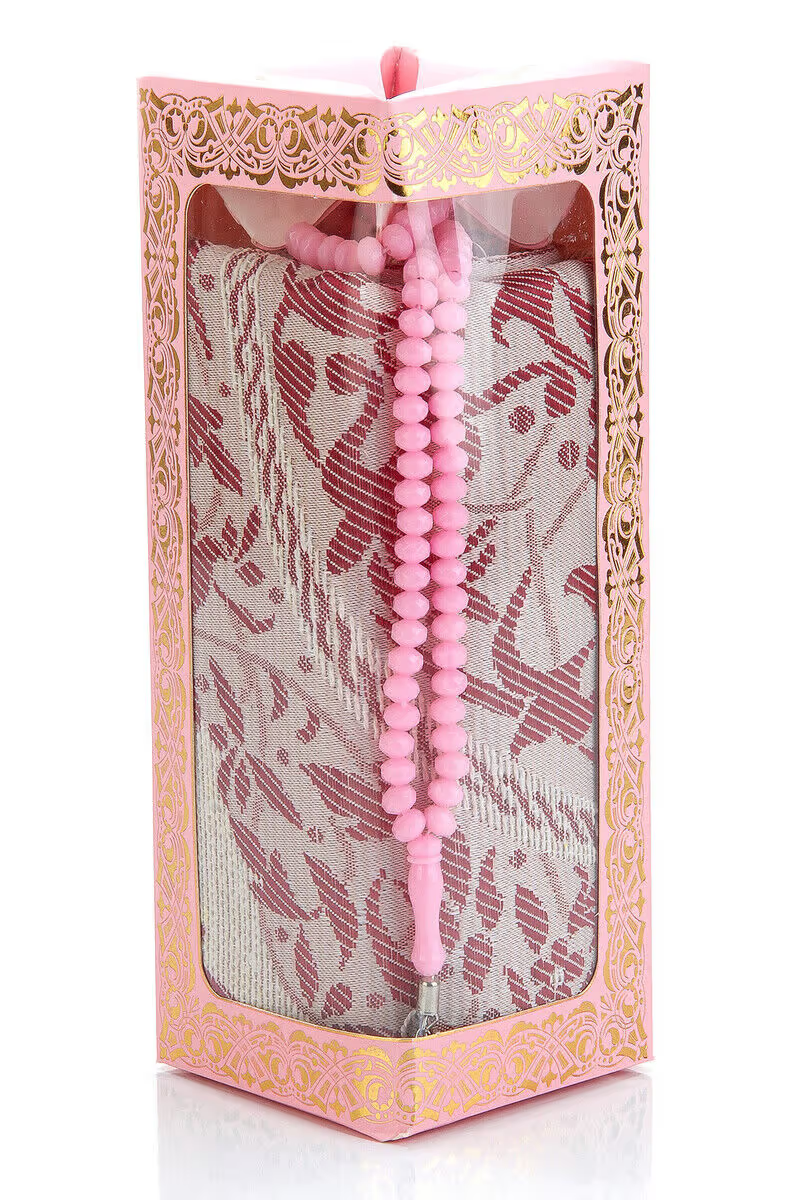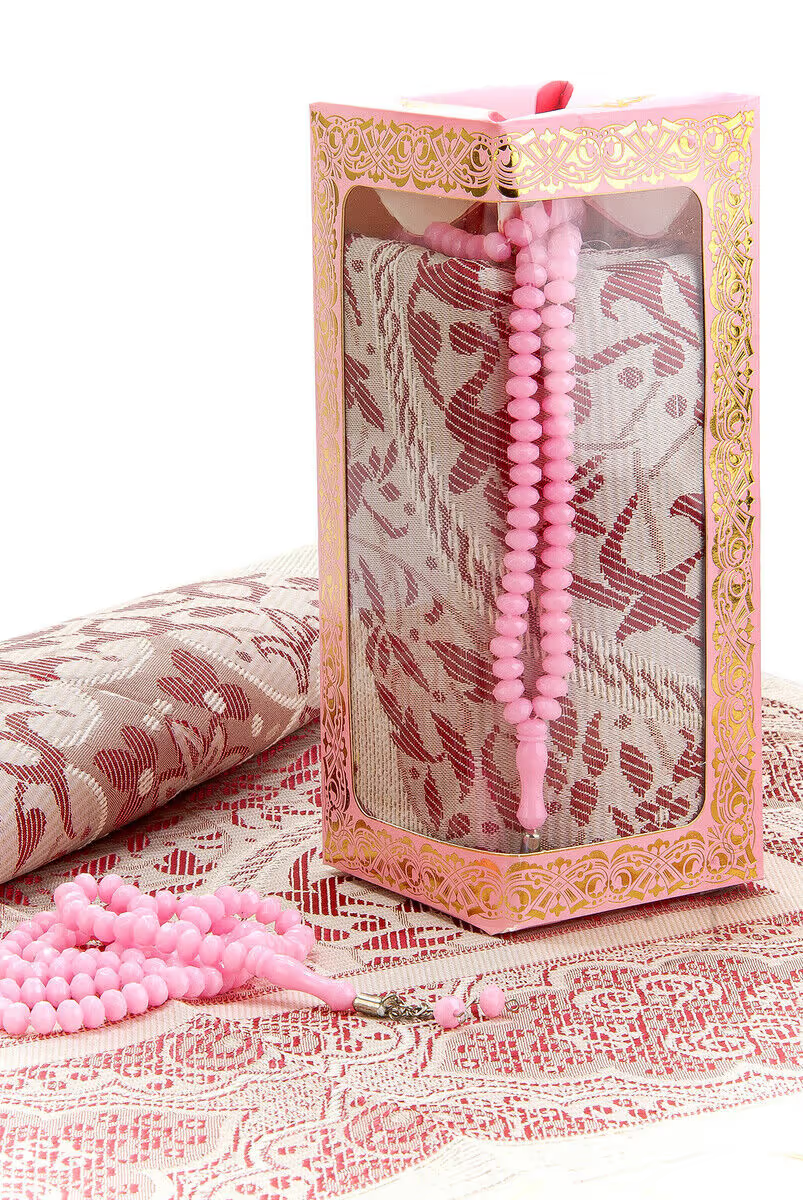 Prayer Mat Set, Special Set, Taffeta Rug And Plastic Rosary, Turkish İslamic Gift
4897654300862
100% Turkish Product

98% customer satisfaction rating

Delivery to shipping within 48 hrs

Only 9.90$ Shipping price for all orders.
Introducing the
Prayer Mat Set,
a special and unique Islamic gift designed to elevate your daily spiritual practice. The set includes a Taffeta prayer rug and plastic rosary, both made with quality and care to provide comfort, inspiration, and guidance for your daily journey.
The
Taffeta prayer rug
is lightweight and portable, with a size of 117x67 cm and a weight of just 280 grams. It is easy to carry with you, making it the perfect companion for your daily prayers. The Ottoman Seljuk period patterned gift box and prayer rug are designed with elegance in mind, adding a touch of beauty to this already special set.
The
plastic rosary
included in this set has 99 pieces, each measuring 8 mm in size. It is the perfect tool for deep spiritual reflection and connection with Allah. The special colored gift box measures 8x8x21, making it an attractive and memorable present for a loved one or special occasion.
At Bazarturki, we are proud to offer high-quality Turkish Islamic gifts to our customers. This Prayer Mat Set is no exception, crafted by skilled Turkish artisans with love and care. It is 100% hand-made and of the highest quality, ensuring that it will bring you years of enjoyment and spiritual fulfillment.
With worldwide delivery available, you can have this special gift in your hands in no time. Don't miss out on this amazing opportunity to own this exquisite piece of Turkish Islamic art. Visit our Bazarturki website today to order your Prayer Mat Set and start elevating your daily spiritual practice. Whether you're looking for a gift for a loved one, or want to treat yourself, this set is the perfect choice. So don't wait, order now and experience the peace and comfort that comes with owning this special Prayer Mat Set.
FOR SPECIAL OCCASIONS LİKE WEDDİNGS, MAWLİD OR WHOLESALE ORDERS PLEASE CONTACT US ON OUR SUPPORT LINE.