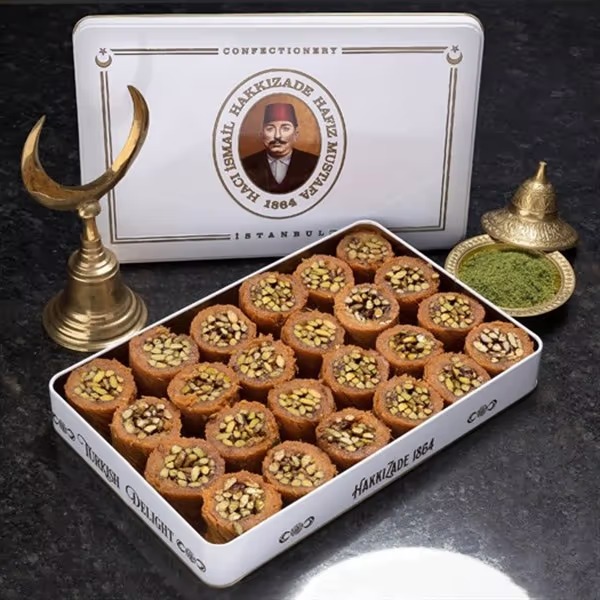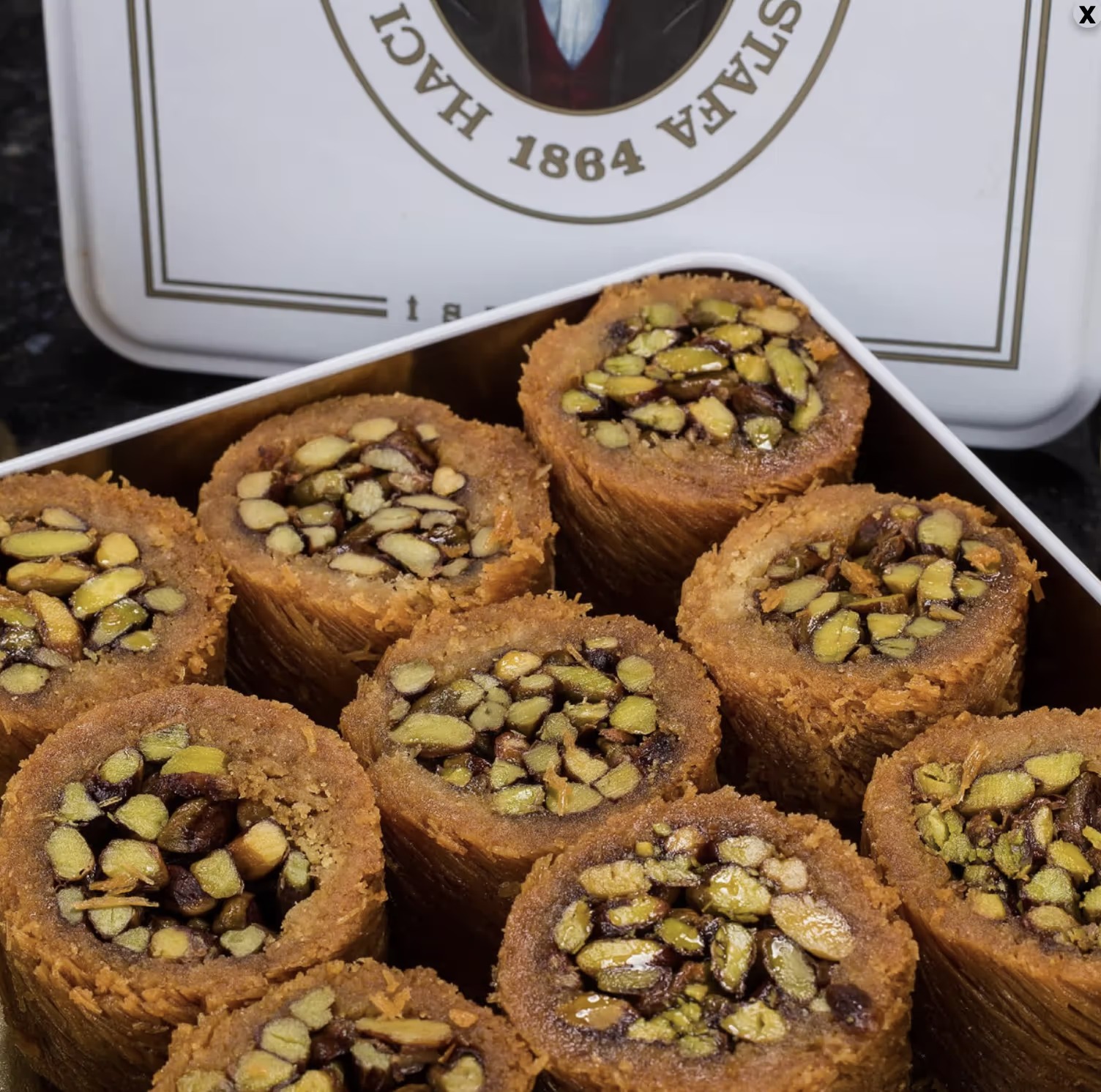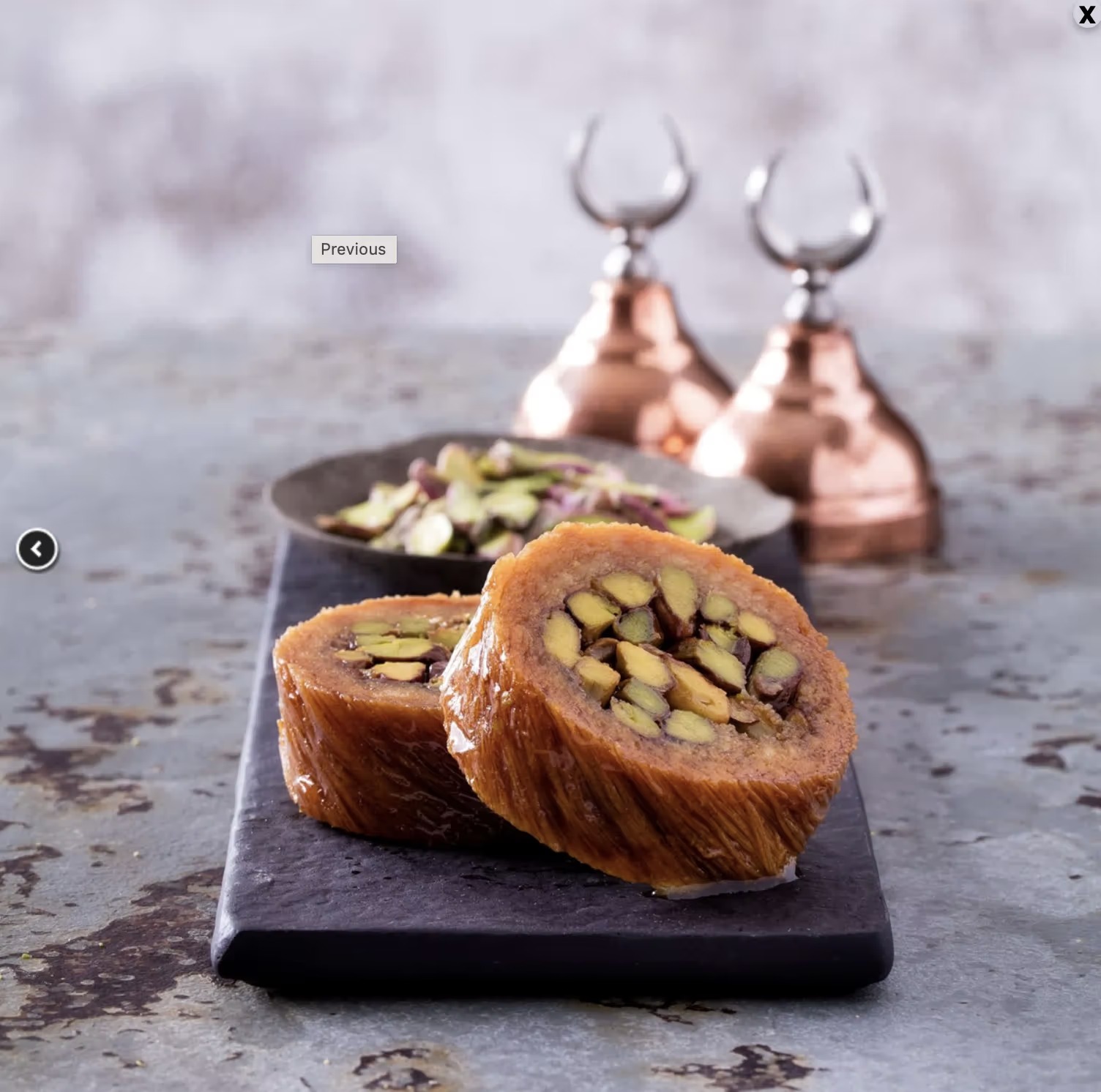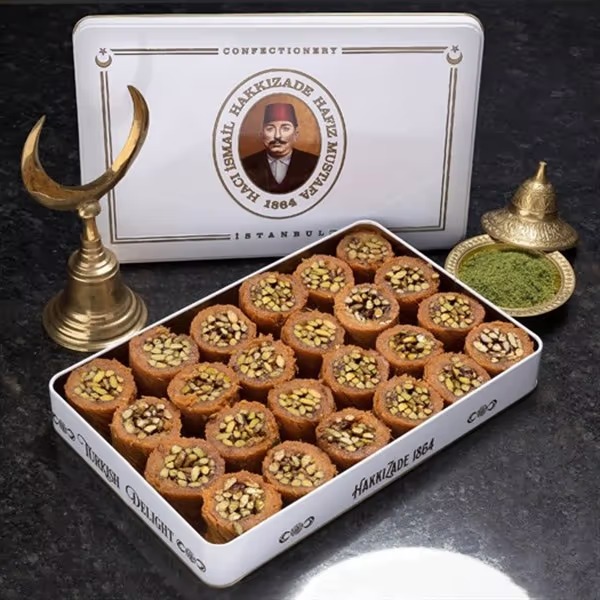 Pistachio Aleppo Kadayif Sweets
100% Turkish Product

98% customer satisfaction rating

Delivery to shipping within 48 hrs

Only 9.90$ Shipping price for all orders.
Pistachio Aleppo Kadayif Sweets - Since 1864

Hafiz Mustafa 1864 has been producing the most famous baklava for over 150 years, and their Pistachio Aleppo Kadayif Sweets are no exception. These delicious treats have been loved by generations and continue to be a favorite among those who appreciate the art of traditional baklava making.

This sweet and nutty baklava is made with the finest all-natural ingredients, including natural beet sugar and no additives or preservatives. The combination of flaky layers of phyllo dough and rich, creamy pistachios makes for a treat that is simply irresistible.
The Pistachio Aleppo Kadayif Sweets come in a vacuumed pack, ensuring that they arrive fresh and delicious to your door.

These sweets are made and shipped daily, so you can be sure that you're getting a fresh and tasty product every time you order. The Most Liked Baklava of Hafiz Mustafa 1864 has been assortmented into one box, making it easier for you to enjoy a variety of flavors in one convenient package.

Whether you're looking for a sweet treat to enjoy after your meal or you want to share with friends and family during special occasions, Pistachio Aleppo Kadayif Sweets are the perfect choice. They are a taste of Turkish culture and tradition, and they promise to satisfy your sweet cravings.

If you're looking for a high-quality, all-natural baklava that has been loved for over 150 years, look no further than Pistachio Aleppo Kadayif Sweets from Hafiz Mustafa 1864. With their irresistible flavor, handmade quality, and natural ingredients, these sweets are sure to be a hit with everyone who tries them.

Bazarturki is dedicated to providing customers with the best possible shopping experience, and this includes offering fast and reliable shipping. With our easy-to-use website, you can order your baklawa with just a few clicks and have it delivered right to your door to any location in the world!