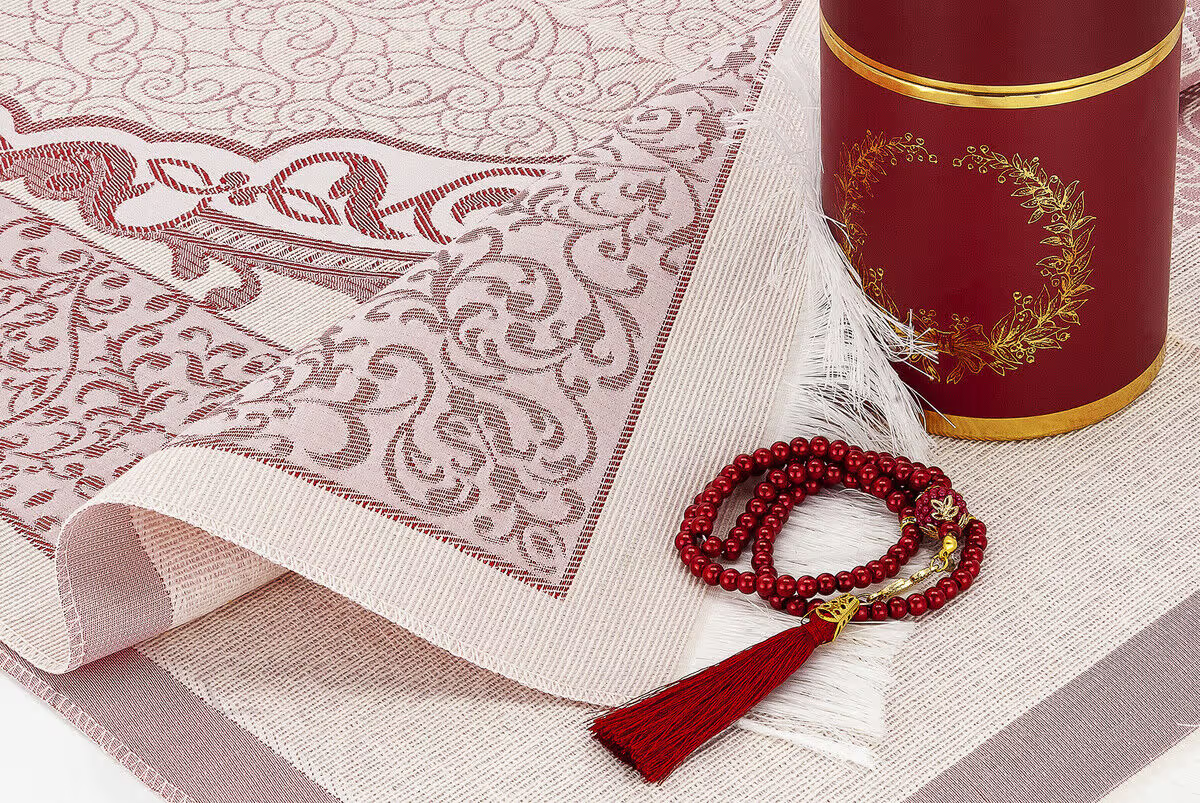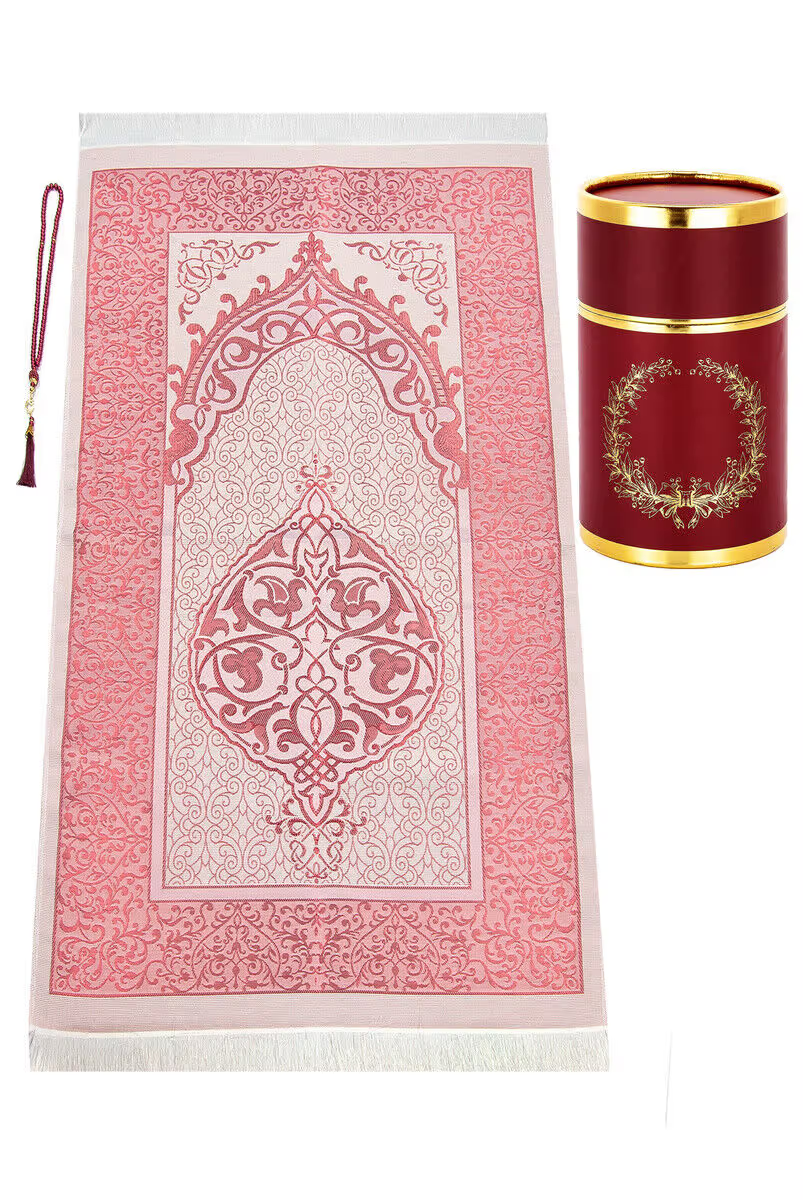 Prayer Rug Flower Set, Cylinder Box Design, Turkish Islamic Gift
4897654301426
100% Turkish Product

98% customer satisfaction rating

Delivery to shipping within 48 hrs

Only 9.90$ Shipping price for all orders.
Prayer Rug Flower Set
is a stunning Turkish Islamic Gift, designed with a luxurious touch. This set is made of high-quality materials and is crafted with care and precision by Turkish artisans. The product features a cylindrical box design, which not only serves as a protective cover for the prayer rug, but also as a stylish accessory to enhance the overall look and feel of your home or office.
The prayer rug is made of shiny thread, a type of fabric with a unique weaving pattern that results in a multi-colored, eye-catching design. Measuring 117 cm x 67 cm, the prayer rug is the perfect size for daily use and its light and thin structure make it easy to carry and use wherever you go.
With a weight of only 280 grams, this prayer rug is ideal for those who are looking for a product that is both lightweight and practical. The cylinder box design of the prayer rug is inspired by the Ottoman Seljuk period, and the intricate patterning of the box and prayer rug are sure to add an element of elegance and sophistication to any space.
At Bazarturki, we take great pride in the quality and craftsmanship of our products. As a Turkish product, this Prayer Rug Flower Set is a true work of art, created by skilled artisans who have honed their craft over many years. Our commitment to excellence is reflected in the attention to detail and the use of high-quality materials in every product that we offer.
So, whether you are looking for a special gift for a loved one or a new addition to your home, the Prayer Rug Flower Set is a perfect choice. We offer fast and convenient delivery to all parts of the world, so you can enjoy your new prayer rug set as soon as possible. So, be sure to check out Bazarturki and our range of high-quality Turkish products today!

Contents:

1 Piece Taffeta Prayer Rug (117x67cm)
1 Piece 99 Pearl Rosary
1 Special Gift Cylinder Box (16.5 cm X 10 cm )
FOR SPECIAL OCCASIONS OR WHOLESALE ORDERS PLEASE CONTACT US ON OUR SUPPORT LINE.