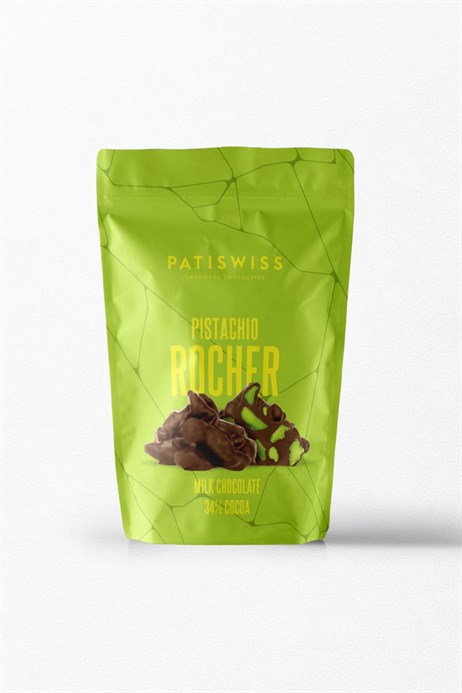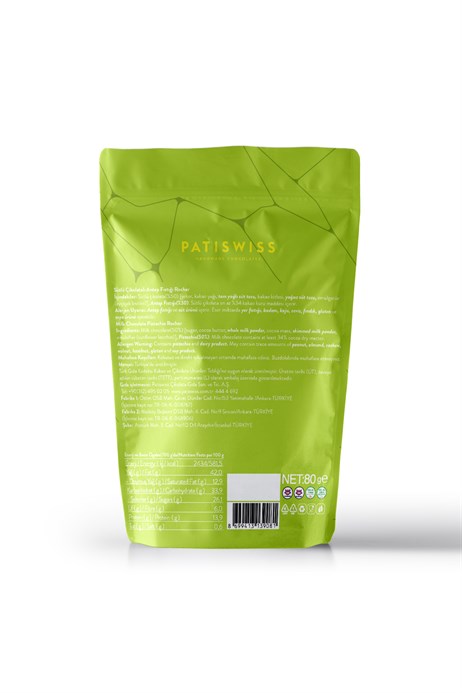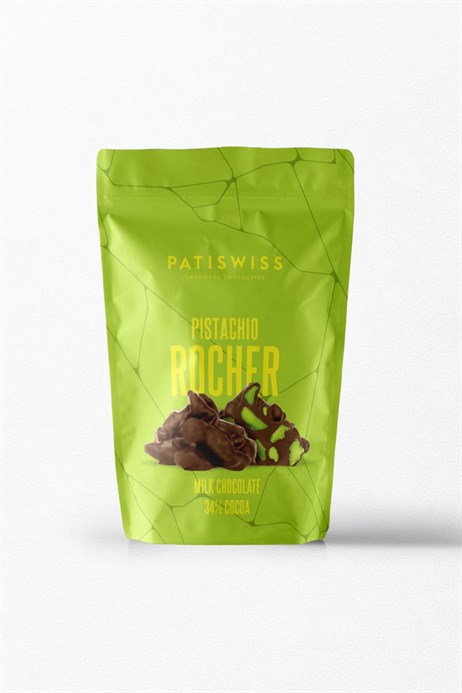 Rocher Pistachio Chocolate from Patiswiss
100% Turkish Product

98% customer satisfaction rating

Delivery to shipping within 48 hrs

Only 9.90$ Shipping price for all orders.
Introducing the latest addition to Patiswiss's chocolate collection, the Rocher Pistachio Chocolate, now available on Bazarturki, the ultimate destination for chocolate lovers.
These chocolates are the perfect blend of rich milk and dark chocolate with the delicious flavor of pistachios, making them a healthy and delicious alternative to your favorite chocolate.

Each chocolate is made with high-quality ingredients, ensuring that every bite is as delicious as the last. The milk and dark chocolate used is of high quality, guaranteeing that these chocolates are not only delicious but also of the highest quality. The pistachios are carefully selected and roasted to perfection, providing the perfect crunchy and nutty flavor to complement the rich chocolate.

The packaging of these chocolates is elegant, making them an ideal gift for any occasion. Whether you are looking to treat yourself or surprise a loved one, these chocolates are sure to impress.

At Bazarturki, we pride ourselves on providing our customers with the best chocolate experience possible. That's why we offer delivery of our chocolates to any location in the world. So, whether you're looking to enjoy these chocolates yourself or share them with loved ones, Bazarturki has got you covered.
Our website offers a wide range of chocolates for you to choose from, and our delivery service ensures that you can enjoy our chocolates no matter where you are in the world.