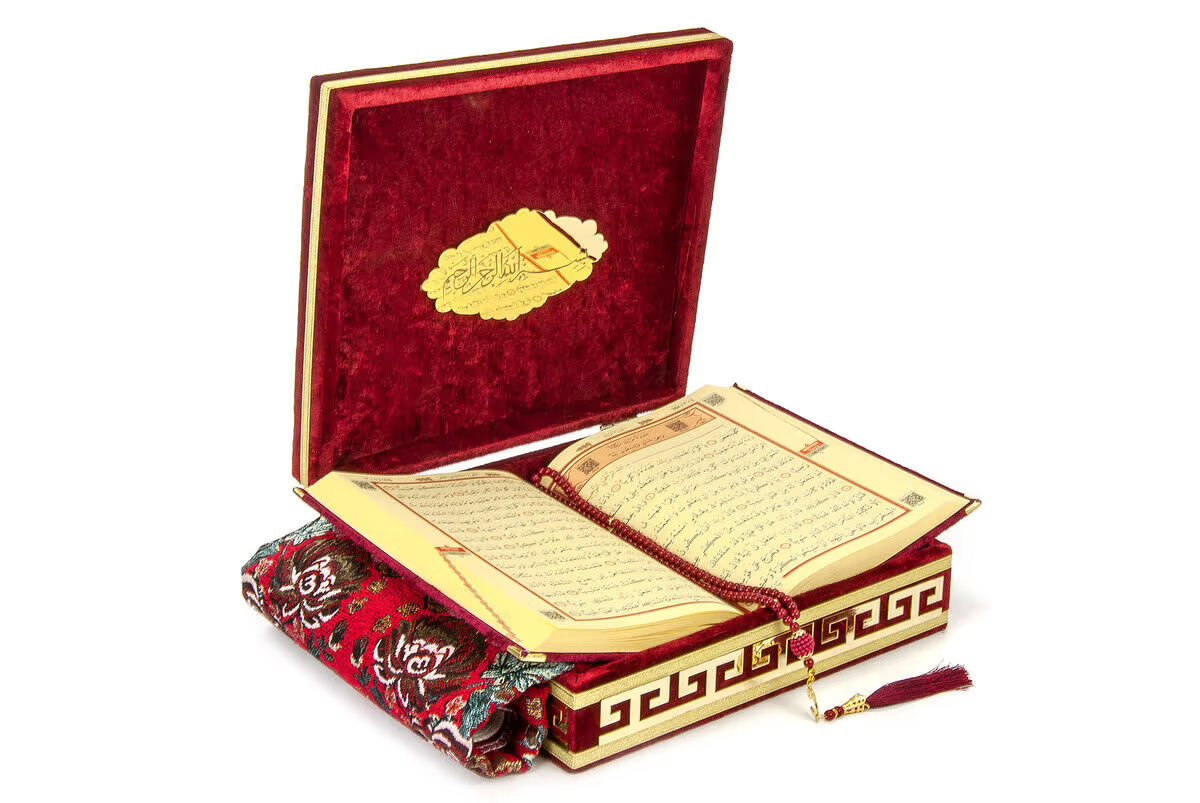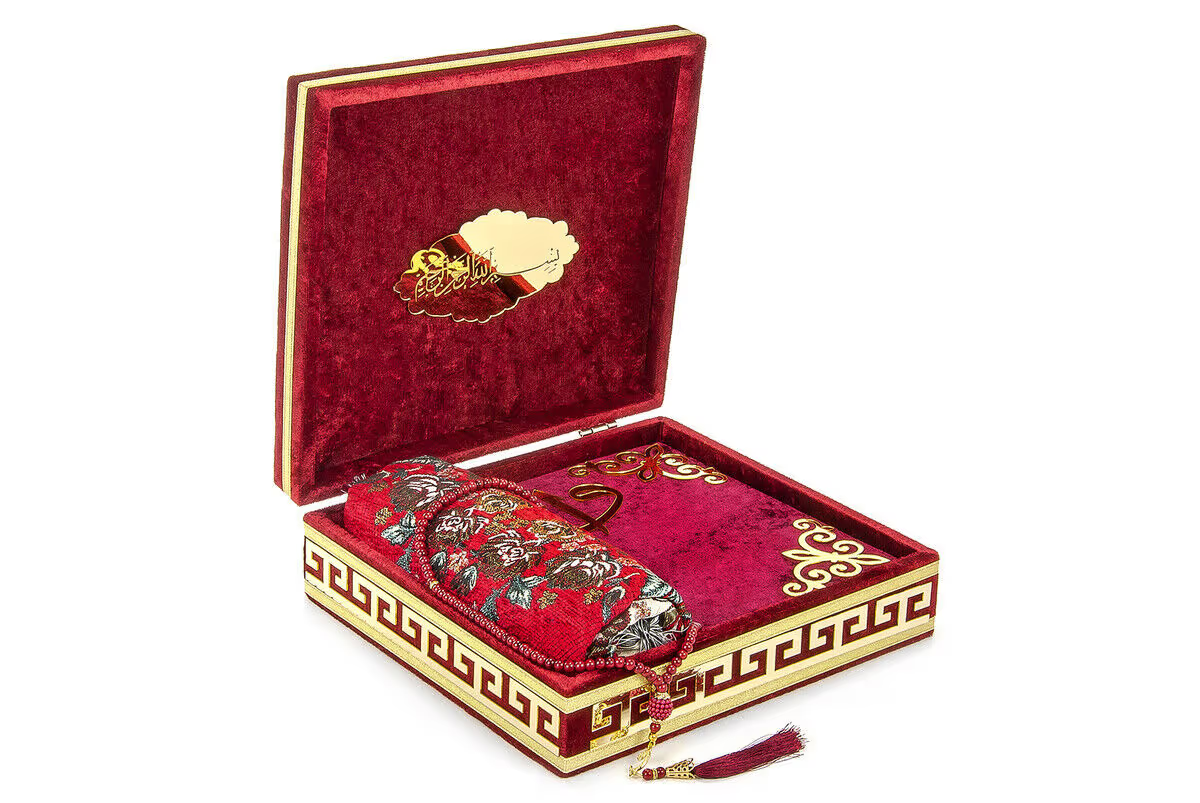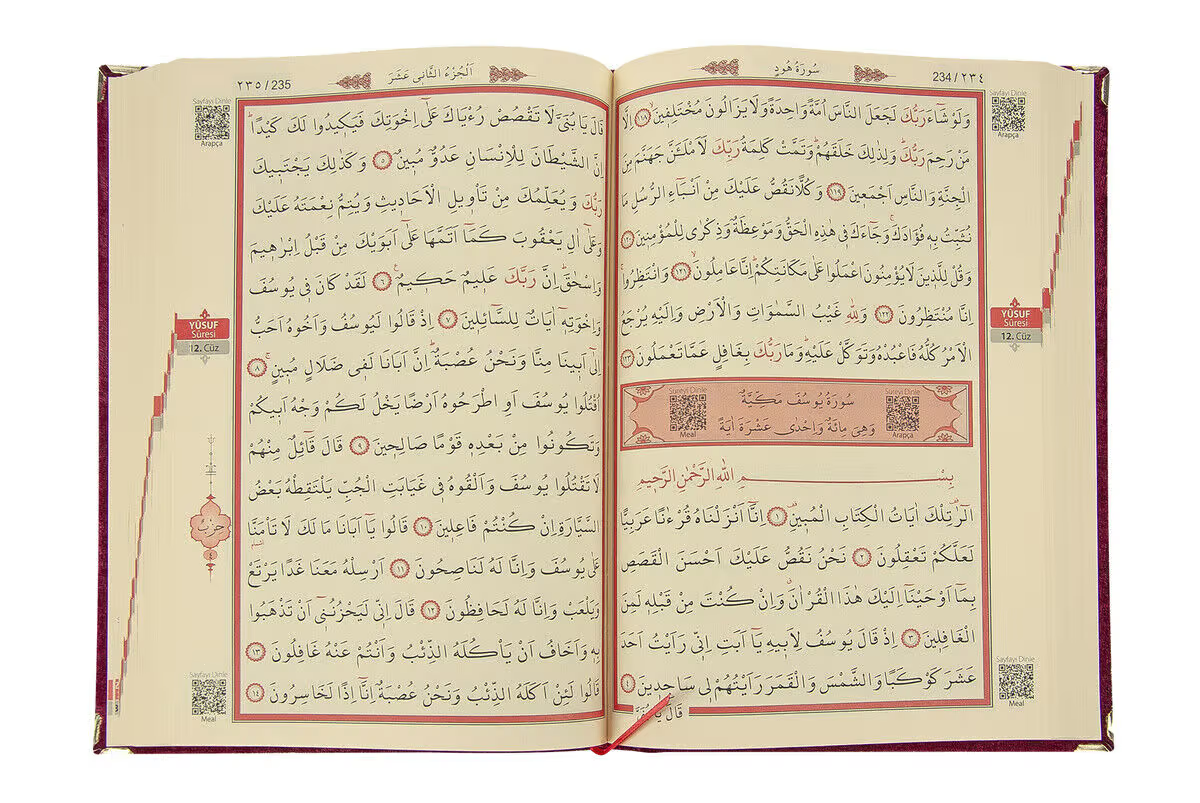 Royal Quran Set, Quran And Prayer Rug & Rosary, Luxurious Lined Velvet Color
48976543011557
100% Turkish Product

98% customer satisfaction rating

Delivery to shipping within 48 hrs

Only 9.90$ Shipping price for all orders.
Royal Quran Set
, a luxurious and elegant set that includes a Quran, prayer rug, and rosary. This set is the perfect combination of style and functionality.
Crafted with care, this Quran Set features a lidded lined with the finest quality chenille velvet, giving it a soft, velvety texture and luxurious feel. The Quran itself is covered in the same velvet fabric and decorated with intricate Islamic, Ottoman, and Arabic alphabets, adding to its beauty and elegance.
Measuring 116 cm x 68 cm and weighing just 350 grams, this Royal Quran Set is both compact and portable, making it ideal for home or travel. The chest is designed to securely hold the Quran, keeping it safe and protected, and the accompanying prayer rug and rosary are the perfect additions to this set, making it ideal for both prayer and reflection.
At Bazarturki, we are proud to offer only the highest quality Turkish products, and this Royal Quran Set is no exception. Our team of skilled artisans takes great pride in their work, ensuring that each and every piece is crafted with love and care.
Whether you're looking for a unique and meaningful gift or simply want to add a touch of elegance to your own home, this Royal Quran Set is sure to impress. With worldwide delivery available, you can have this beautiful piece of Turkish Islamic art in your hands in no time.
Product Content and Features:
one 17x24 cm Arabic Velvet Covered Quran
one Chenille Prayer Rug 116x68 cm 350 gr.
99 pcs 6 mm Pearl Rosary
one 28x28x8 Velvet Covered Box
FOR SPECIAL OCCASIONS OR WHOLESALE ORDERS PLEASE CONTACT US ON OUR SUPPORT LINE.