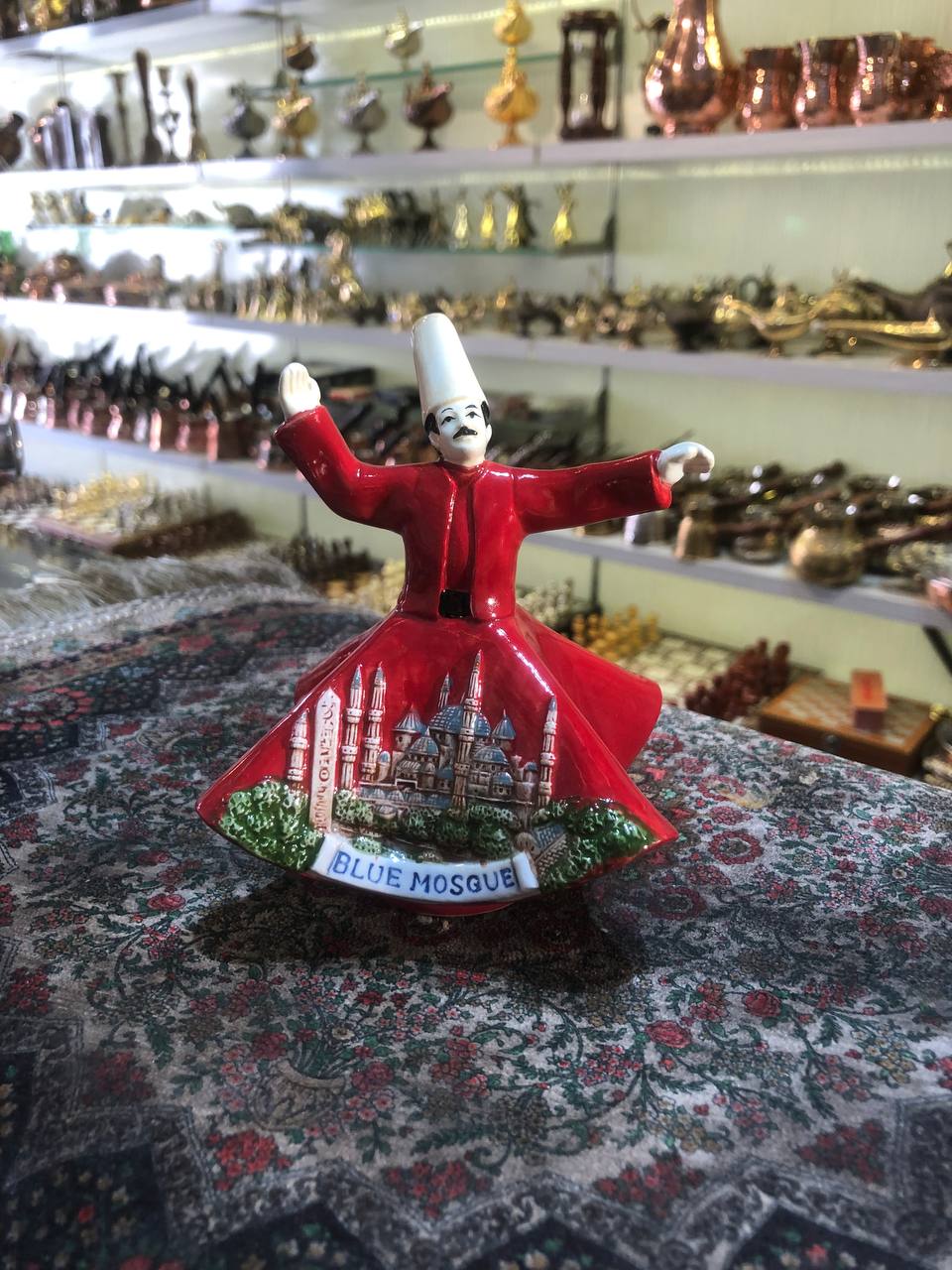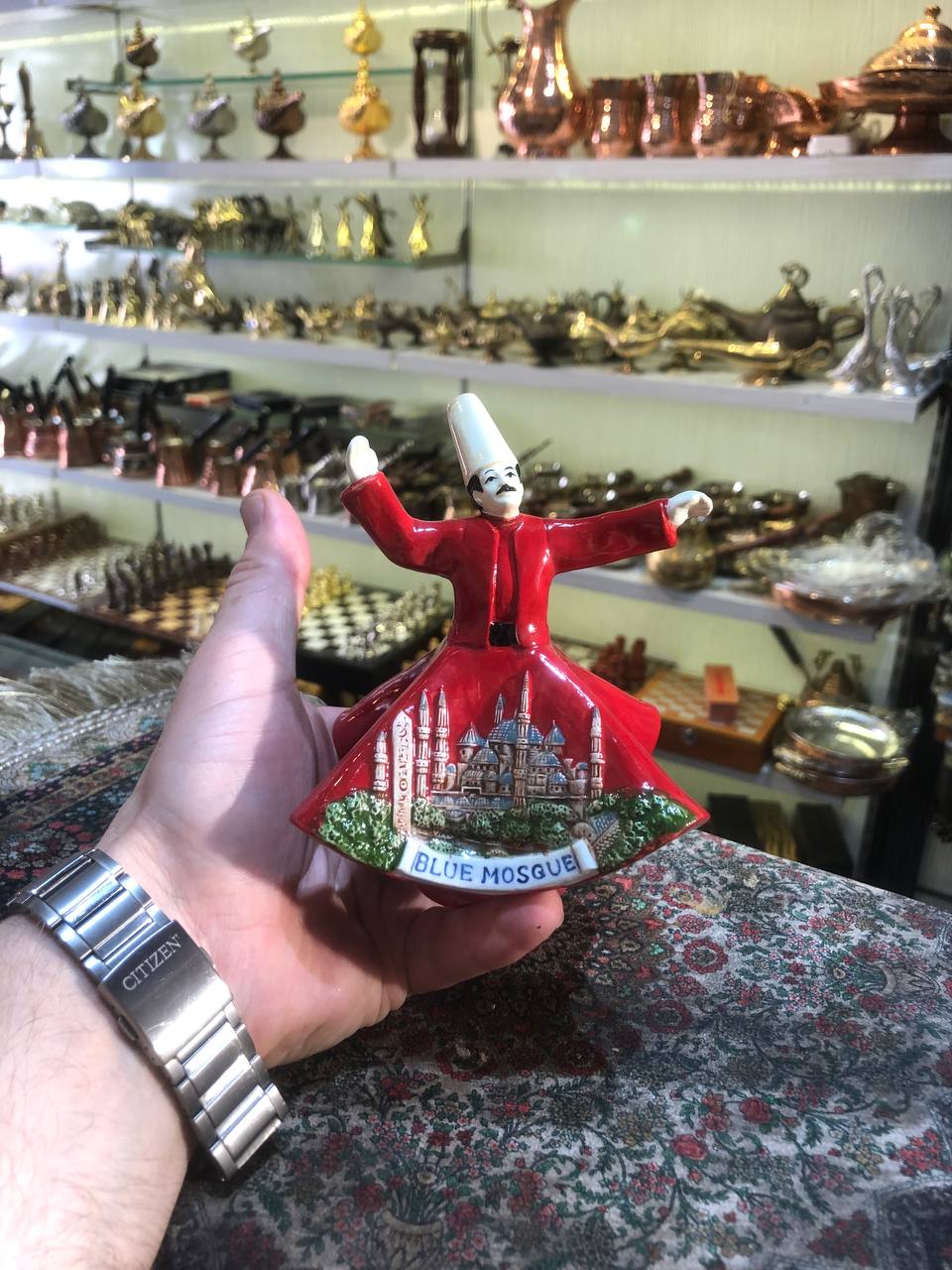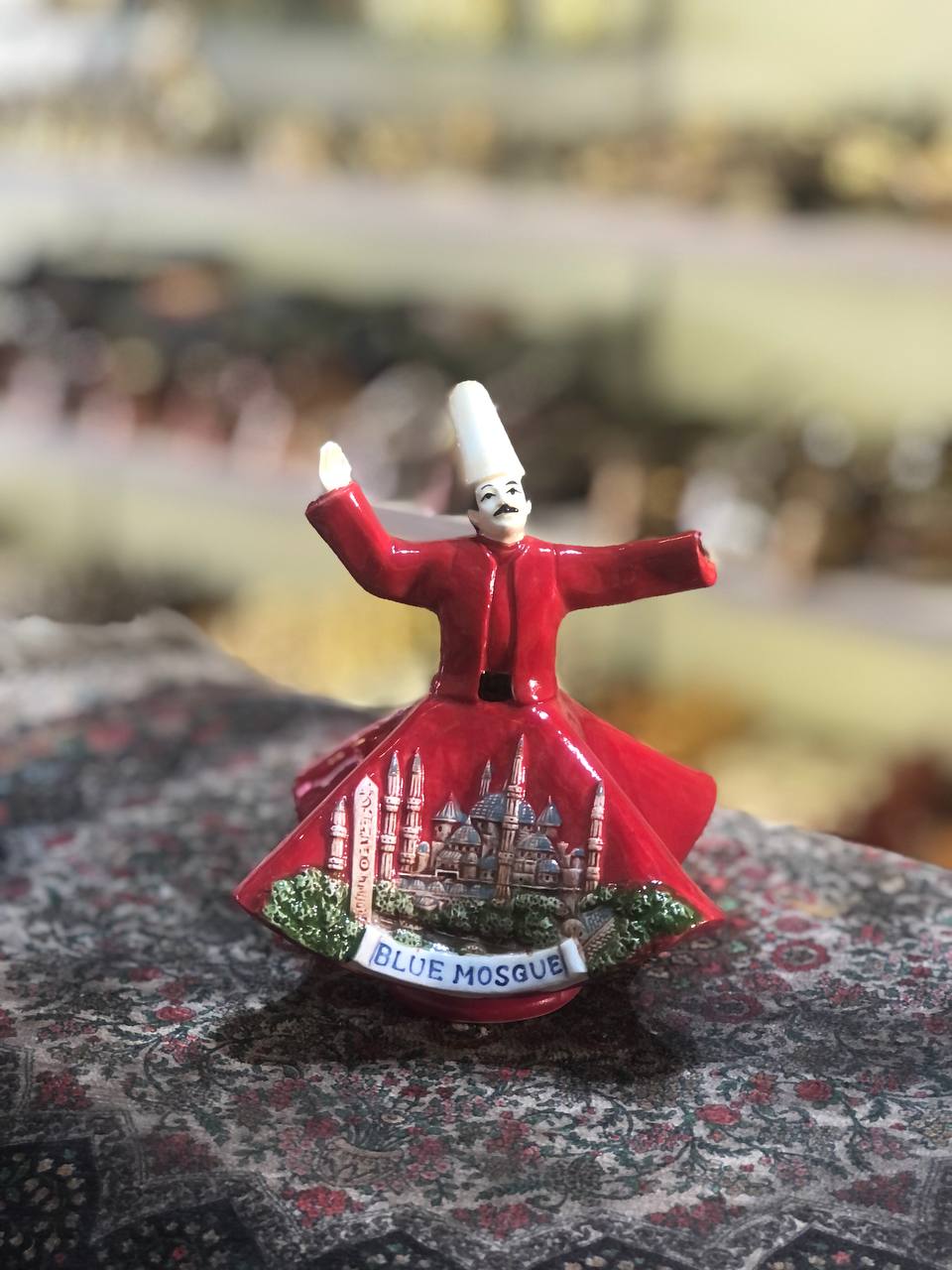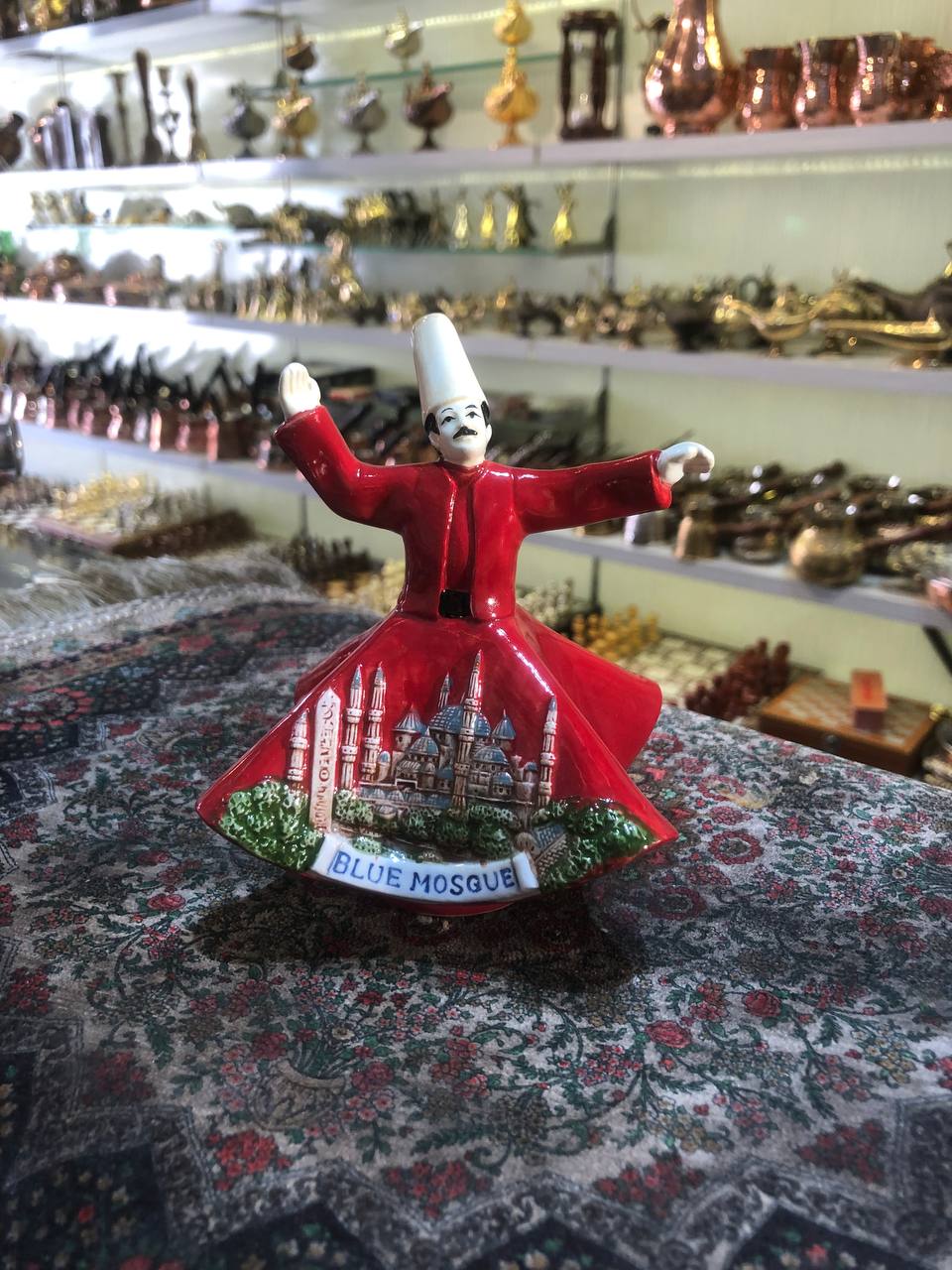 Decorative Turkish Handmade and Colorful, Islamic Gift Whirling Dervish, Mevlana With Museum Figure, Ottoman Decoration
100% Turkish Product

98% customer satisfaction rating

Delivery to shipping within 48 hrs

Only 9.90$ Shipping price for all orders.
Introducing the Decorative Turkish Handmade and Colorful, Islamic Gift Whirling Dervish, Mevlana Figure, Ottoman Decoration. This breathtaking piece of art is a beautiful representation of the iconic Mevlana figure, and is sure to transport you back to the sultans eras and make you feel as though you are walking the streets of Istanbul.

Crafted with love and professionalism by the hands of talented Turkish craftsmen in Turkey, this stunning dervish is sure to be a standout piece in any room. The intricate details of the headdress and white skirt, along with the dervish's black cloak being removed, signify his spiritual birth to the truth. The dervish holds his arms crosswise, representing the number one and testifying to God's unity. With his arms open, his right hand is directed towards the skies, ready to receive God's descent, while his left hand is turned towards the earth. This symbolizes the dervish's way of conveying God's spiritual gift to the people upon whom he looks. As he revolves around the heart, from right to left, he embraces all of mankind and all of creation with affection and love.

This beautiful Mevlana figure makes the perfect gift for a new married couple, or as a stunning piece of decor for your shelves. It's sure to add a cozy and unique style to any room and evoke the mystical atmosphere of the Ottoman Empire. The dervish is also a museum figure, meaning it is not only beautiful but historically significant as well.

And with its safe and secure shipping and packaging, you can rest assured that your dervish will arrive in its perfect form, ready to be displayed and admired. Visit our website, Bazarturki, for more information on this and our other handmade Turkish products. As a Turkish product, you can be proud to have a piece of Turkish culture in your home. And with our worldwide delivery, you can bring a piece of the Ottoman Empire into your home no matter where you are in the world.