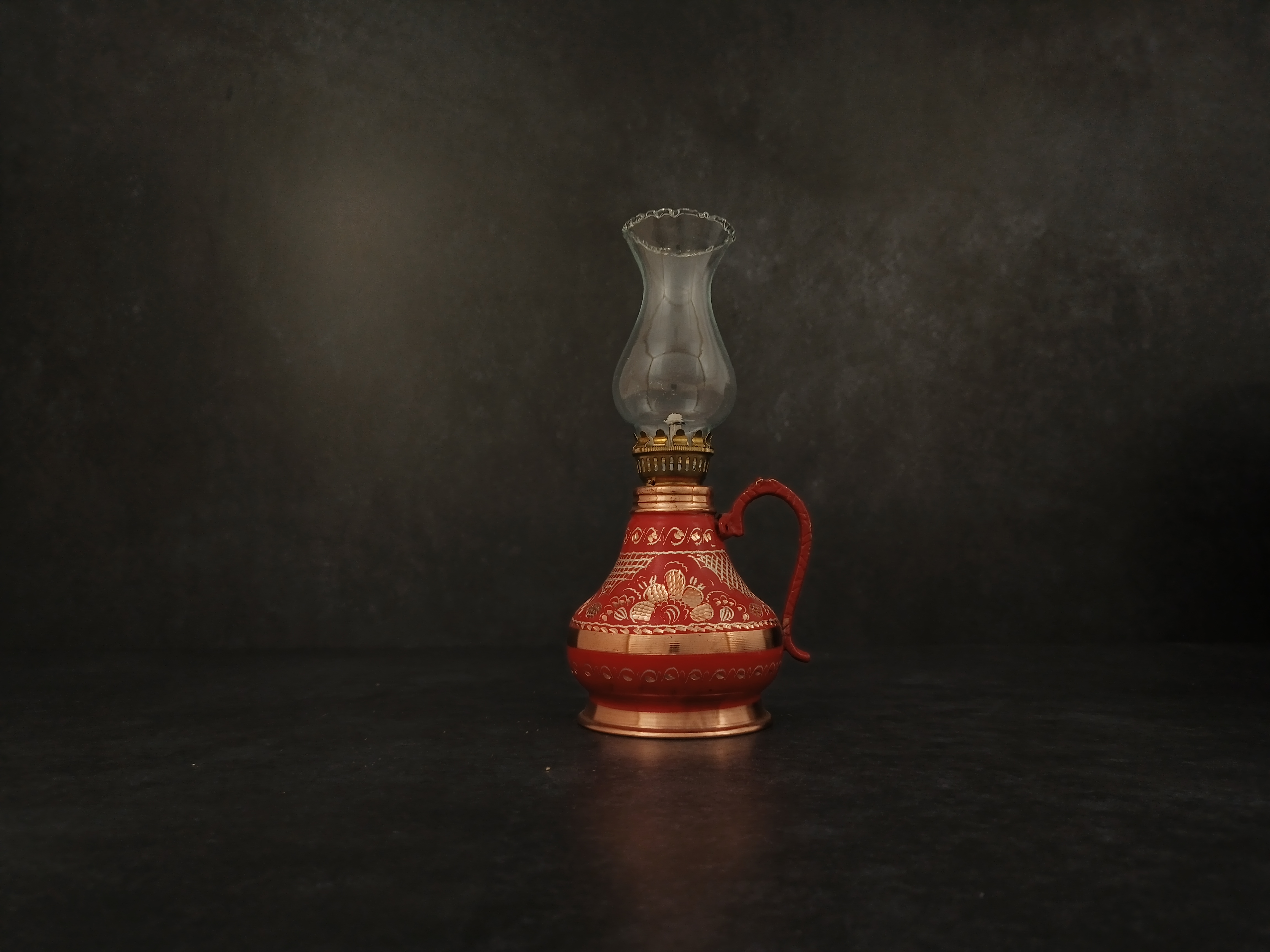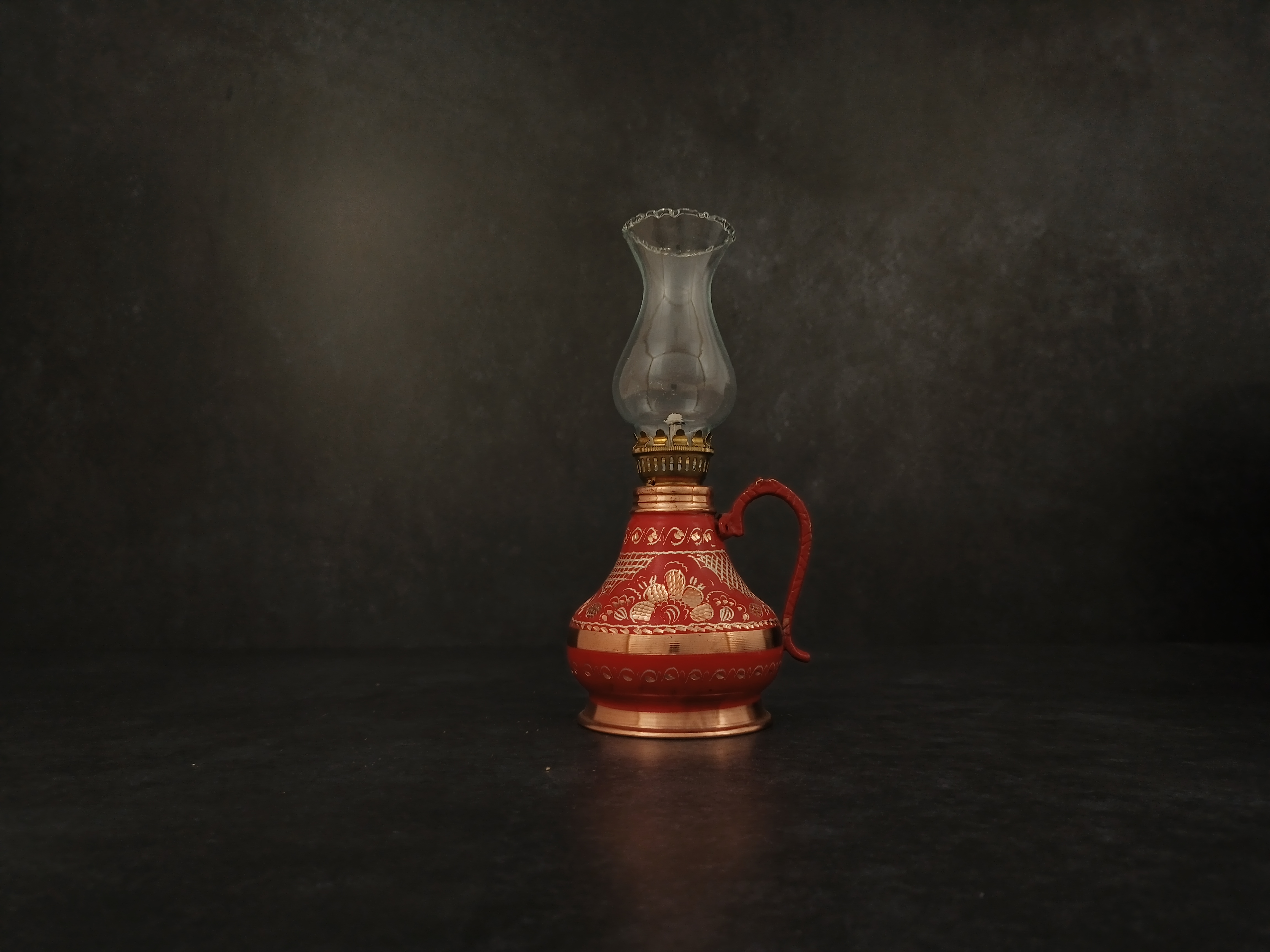 Turkish Handmade Copper Oil Lamp, Decorative Vintage Oil Lamp, Antique Lamp
100% Turkish Product

98% customer satisfaction rating

Delivery to shipping within 48 hrs

Only 9.90$ Shipping price for all orders.
Turkish Antique Oil Lamp
made of Copper With a lamp glass on top with Antique Leaves Engraving that takes you back to the sultan's Eras, it can take be lit as a candle, it can be used as vintage on your shelves and also be as a gift to a new married couple, amazing for decoration system to give a cozy style to your rooms and to make you feel as in İstanbul streets, our products are made with love and professionality, Our products are Crafted by the hands of talented Turkish craftsmen and easily shipped worldwide and safely packed to be in your hands with its perfect form.
- Use this product for decorative purposes in your home.
- Of course, also use it as a lamp to illuminate the dark nights.
- Get it as a gift for your friends on their birthdays, weddings, and other special occasions.
- Make your loved ones happy with this unique product.
- Use it to spend nostalgic evenings with your spouse, lover, or friends and to remember old technologies.
Capacity :

Small: 6.7 oz / 200 ml
Medium: 11.8 oz /350 ml
Large: 37.1 oz / 1100 ml
Small Dimension (including glass) :

Height: 7.8''/ 20 cm
Width: 4.3'' x 3.1 / 11 cm x 8 cm
Medium Dimension (including glass) :

Height: 9''/ 23 cm
Width: 5.1'' x 3.9 / 13 cm x 10 cm
Large Dimension (including glass) :

Height: 14.9''/ 38 cm
Width: 7.8'' x 5.9'' / 20 cm x 15 cm
Weights:

Small: 4.5 ounces / 130 gr
Medium: 6.3 ounces / 180 gr
Large: 14.6 ounces / 415 gr
Operating İnstructions:

- Do not wash your product in the dishwasher.
- Avoid cleaning with chemical cleaners and hard sponges.
Warnings:

Unpainted parts of the product may darken over time due to the nature of copper. In this case, cleaning with a little lemon salt mixture will work.
Our products are completely handcrafted, so there may be slight variations in engravings.