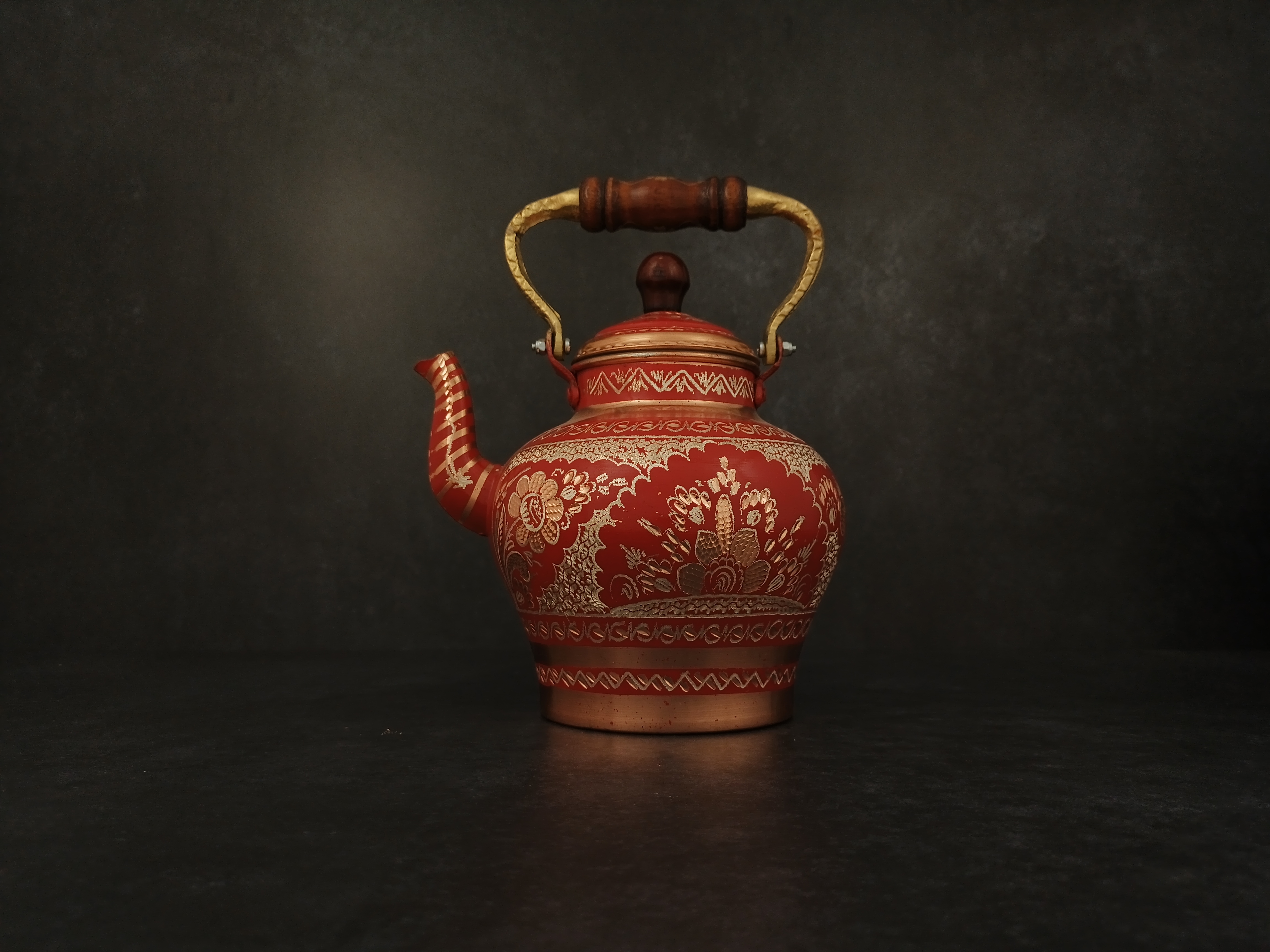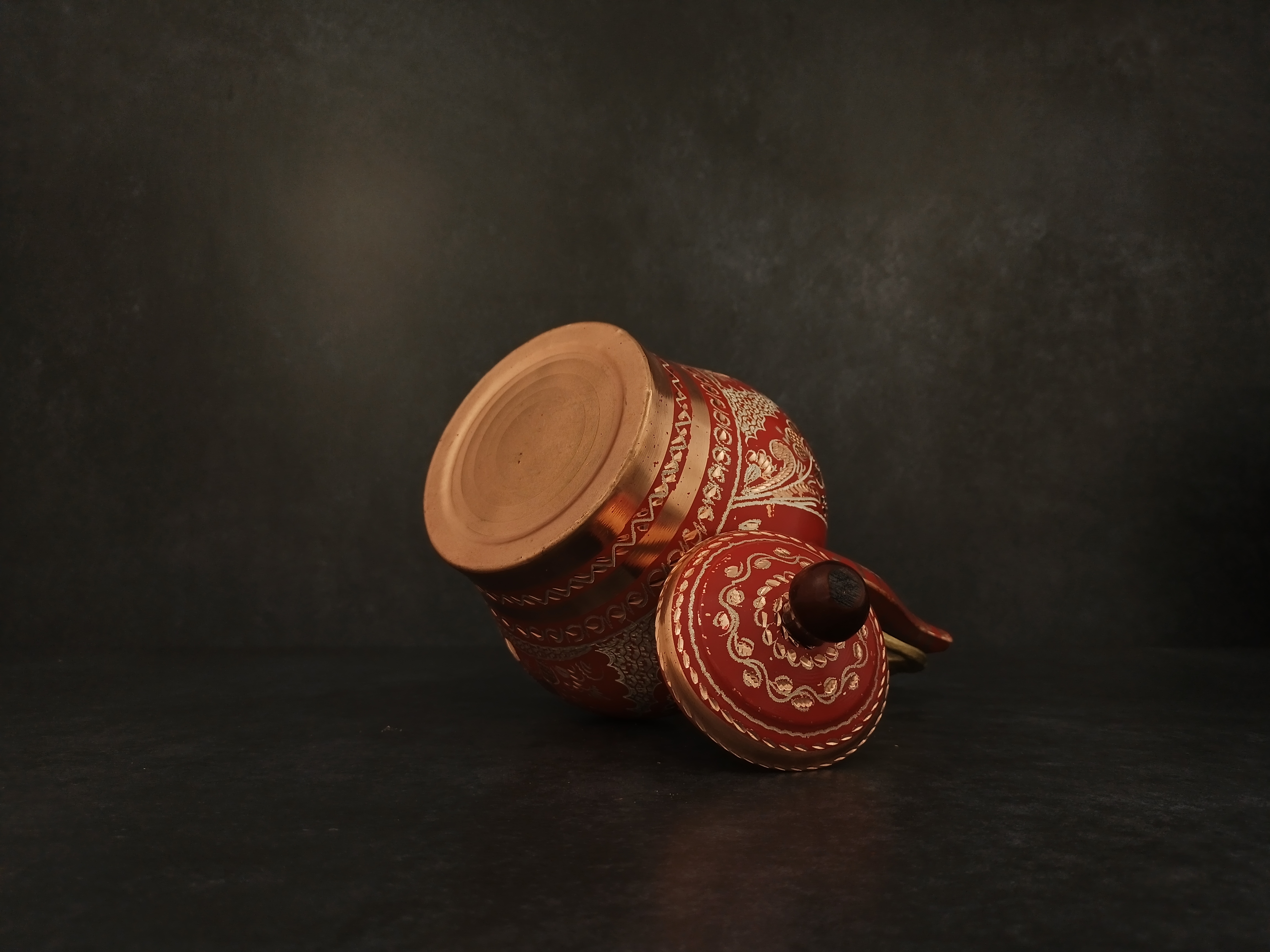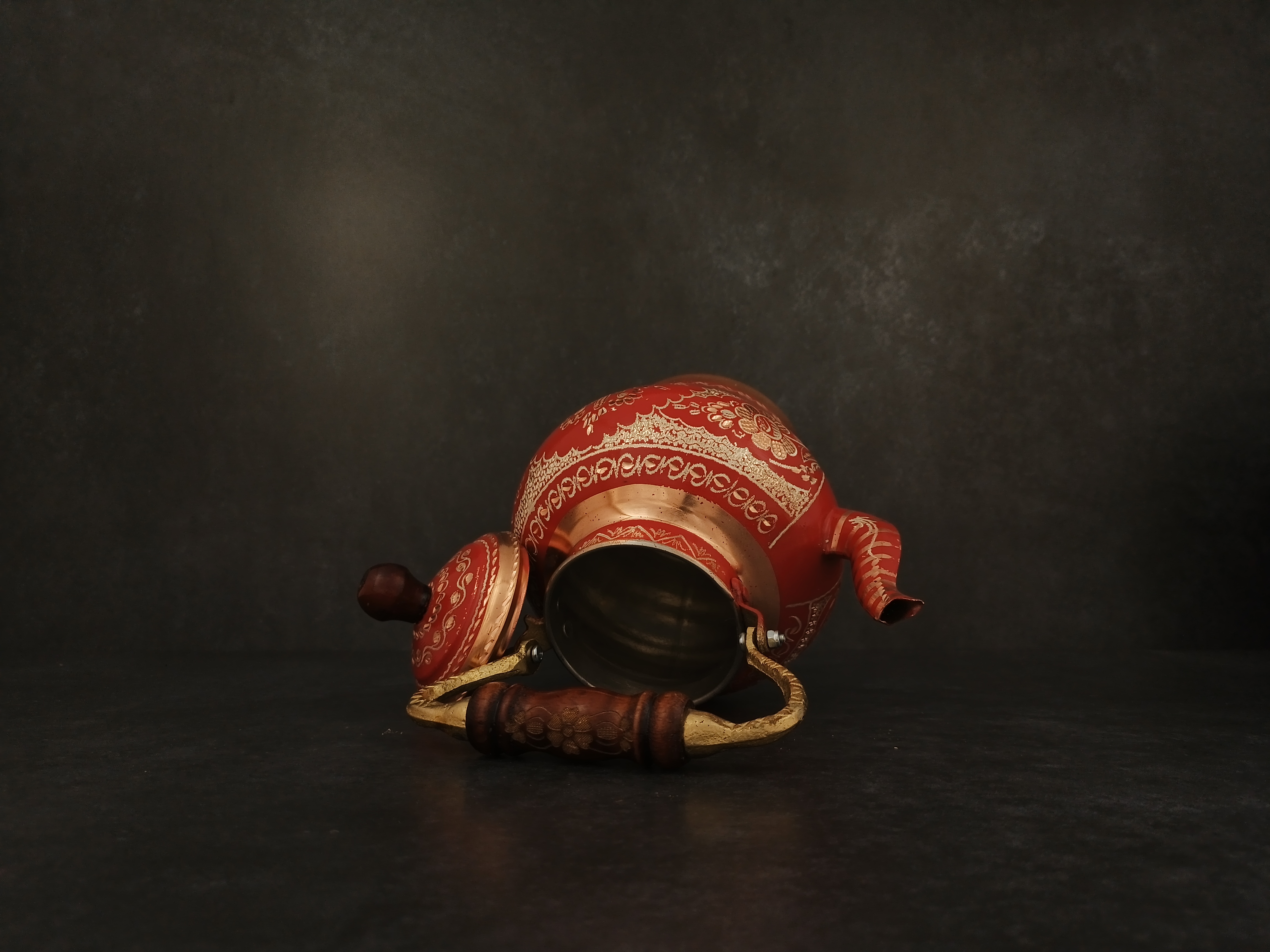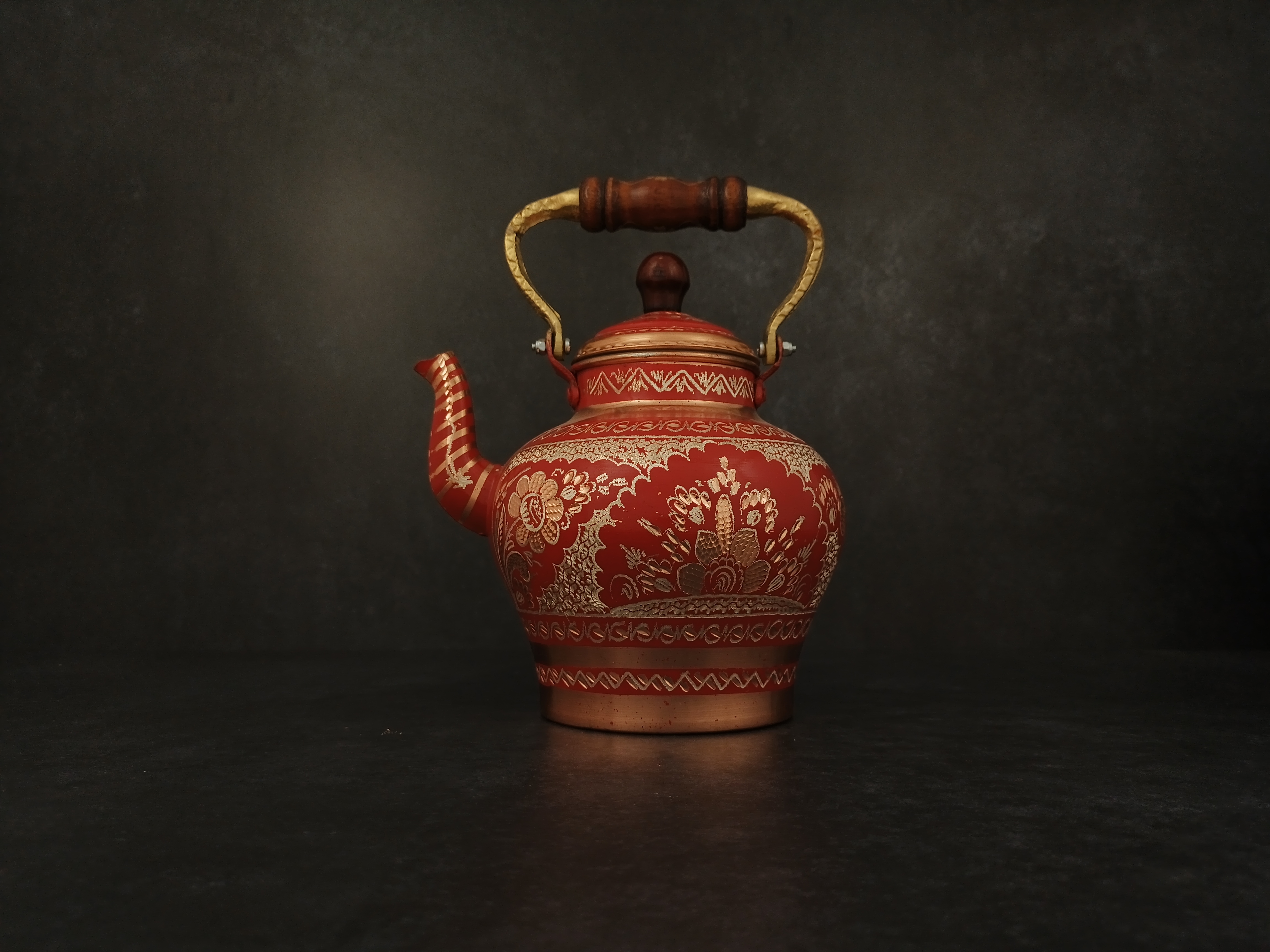 Turkish Handmade Tea Kettle, Engraved Copper Tea Pot, Solid Traditional Design Vintage Design
100% Turkish Product

98% customer satisfaction rating

Delivery to shipping within 48 hrs

Only 9.90$ Shipping price for all orders.
Turkish copper teapot is the very best in unique, handmade pieces from our copper shop
Materials: Copper
All products in our shop are made of copper. Only brass and wood are used in the handles.
We coat the inside of food contact products with tin. This is important for your health. We never use aluminum.
All of the teapots are produced from one piece of solid copper with a thickness of 0.8-1 mm. Handles excluded.
They are made of wood and nailed to pots with rivets.
Capacity : 64 oz / 1900 ml
Dimension:
Height: 10.6'' / 27 cm
Width: 9.8'' x 7.8'' / 25 cm x 20 cm
Weight: 23.10 ounces / 655 gr
Use this product for decorative purposes in your home.
Use it to serve delicious tea to your guests on casual days or parties.
Get it as a gift for your friends on their birthdays, weddings and other special occasions.
Make your loved ones happy with this unique product.
Operating İnstructions:
- Do not wash your product in the dishwasher.
- Avoid cleaning with chemical cleaners and hard sponges.
Warnings:
The inner surface of the product is covered with tin for your health. In the long run, this tin may lose its property and be poured. In this case, you may need to have it tinned again.
It has been proven by scientific data that the use of food from tinned materials is beneficial to health.
Unpainted parts of the product may darken over time due to the nature of copper. In this case, cleaning with a little lemon salt mixture will work.
Our products are completely handcrafted, so there may be slight variations in engravings.
Long-term use at high temperatures may cause the product to lose its color.