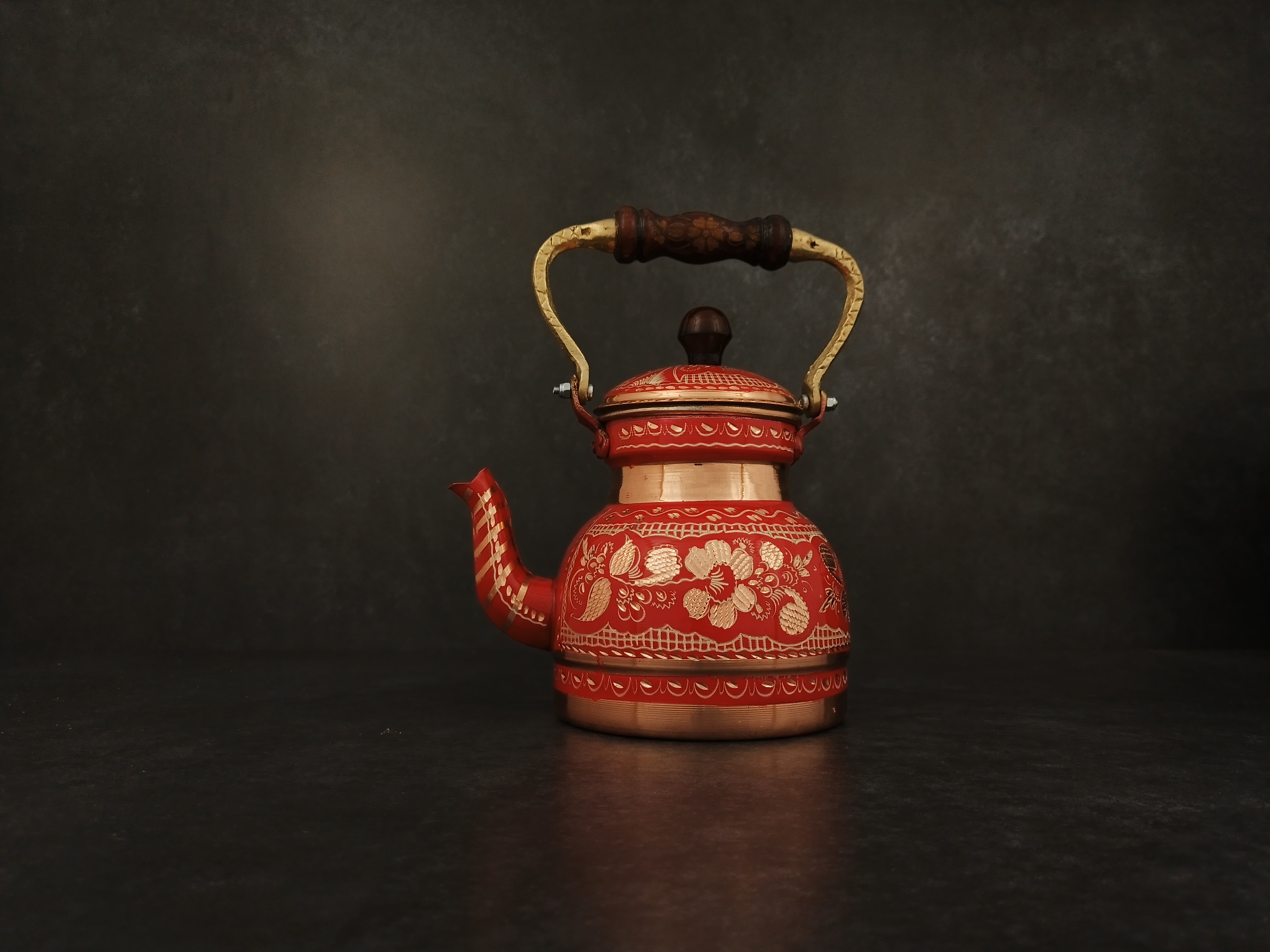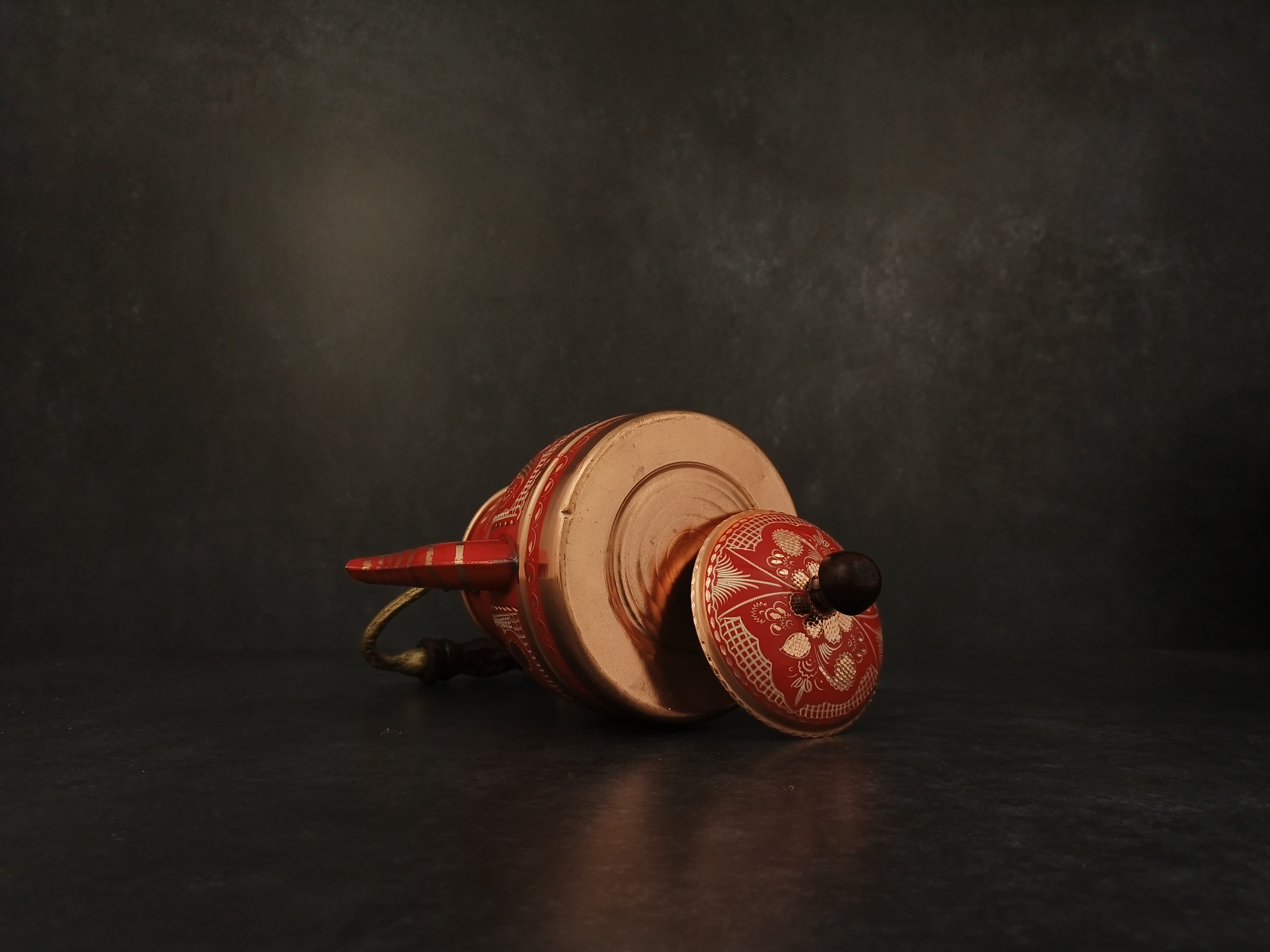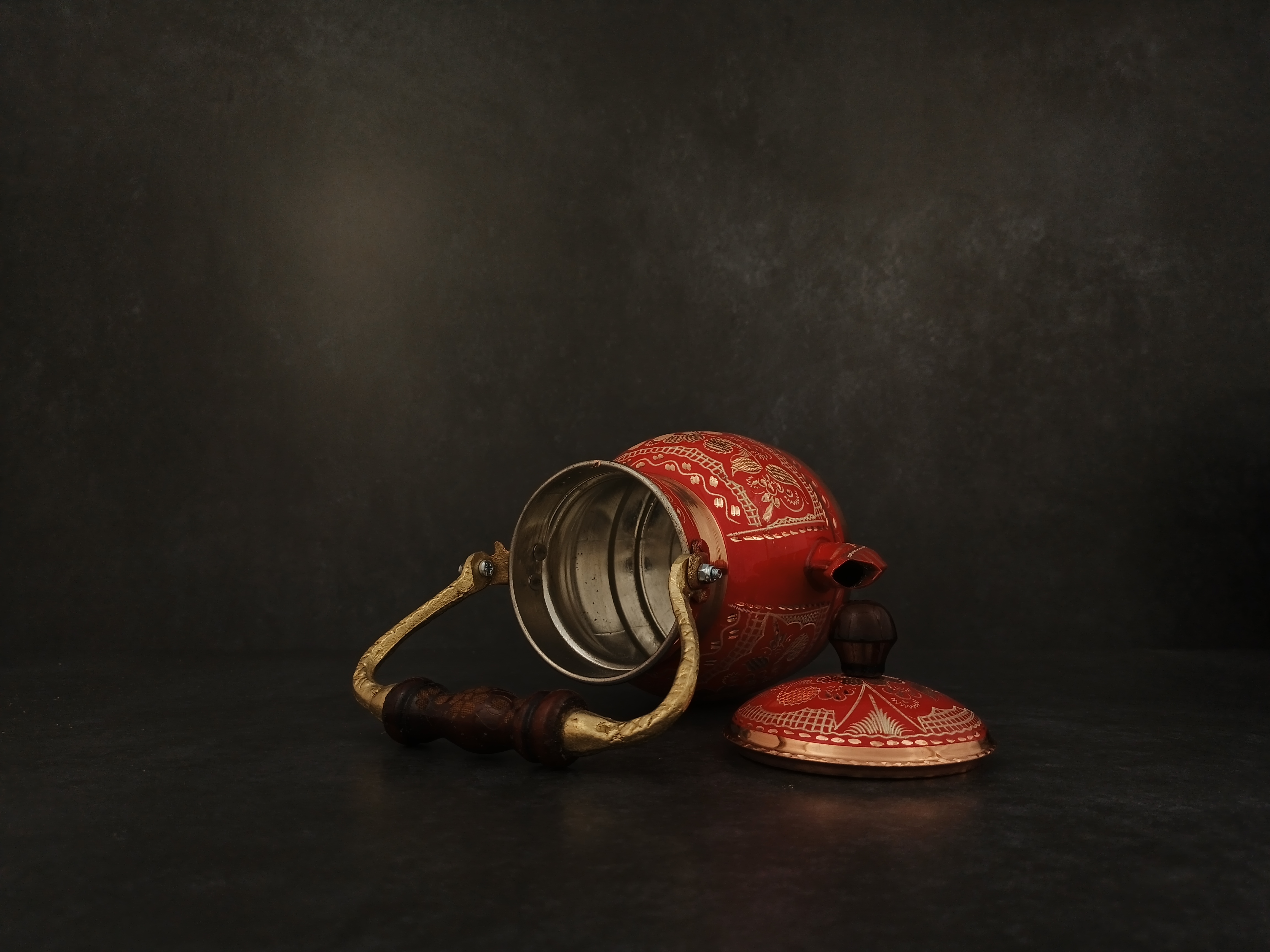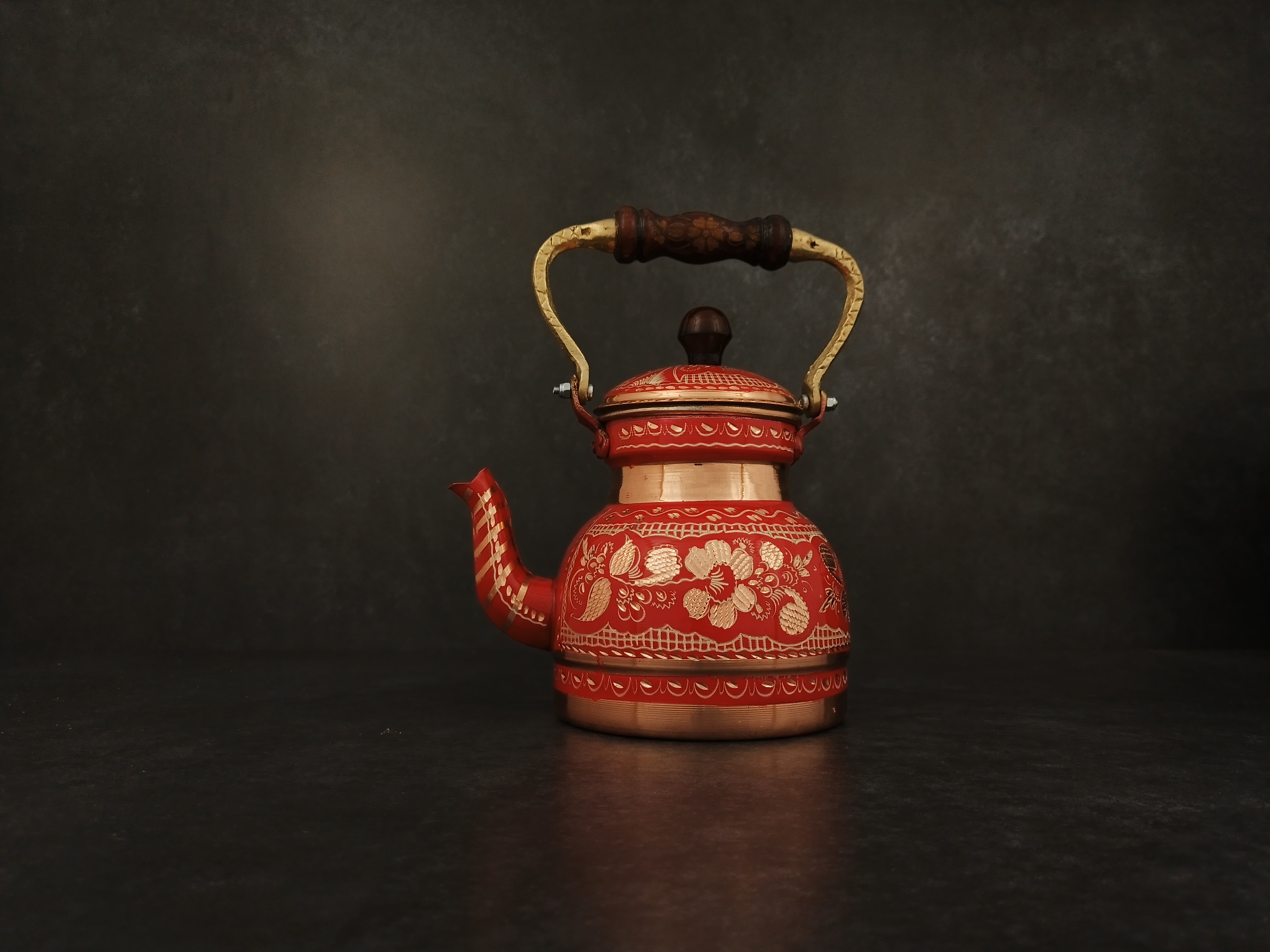 Turkish Handmade Tea Kettle, Engraved Solid Copper Tea Pot, Tea Kettle Stovetop
100% Turkish Product

98% customer satisfaction rating

Delivery to shipping within 48 hrs

Only 9.90$ Shipping price for all orders.
Discover the timeless beauty and craftsmanship of our handmade Turkish teapot. Made by skilled Turkish craftsmen, our teapot is crafted from high-quality copper with a thickness of 0.8-1 mm, ensuring durability and longevity. The elegant and intricate design is inspired by the rich cultural heritage of Turkey, making it a beautiful and unique addition to any home.

Our Turkish teapot has a generous capacity of 44 oz / 1,3 liters, making it perfect for entertaining or enjoying a relaxing afternoon tea session by yourself. The dimensions of the teapot are 9.8'' / 25 cm in height and 7.8'' x 5.9'' / 20 cm x 15 cm in width, making it a visually striking and impressive piece. With a weight of 21.8 ounces / 620 gr, it is substantial enough to feel luxurious and high-quality, yet still comfortable and easy to handle.

In addition to its beauty and practicality, our Turkish teapot is also environmentally friendly. The traditional method of brewing tea in a teapot allows for the leaves to fully expand and release their flavor, leading to a more flavorful and aromatic cup of tea. This means you can enjoy your tea without the need for disposable tea bags, reducing waste and helping to protect the environment.

Order your handmade Turkish teapot today and experience the luxury and tradition of Turkish tea. Whether you're a tea lover or a collector of unique and beautiful pieces, our teapot is sure to impress and delight. Head to our website – bazarturki.com – to browse our selection of Turkish teapots and other high-quality products. Don't wait – order now and start enjoying the timeless beauty and craftsmanship of our handmade Turkish teapot.
Use this product for decorative purposes in your home.
Use it to serve delicious tea to your guests on casual days or parties.
Get it as a gift for your friends on their birthdays, weddings and other special occasions.
Make your loved ones happy with this unique product.
Operating İnstructions:
- Do not wash your product in the dishwasher.
- Avoid cleaning with chemical cleaners and hard sponges.
Warnings:
The inner surface of the product is covered with tin for your health. In the long run, this tin may lose its property and be poured. In this case, you may need to have it tinned again.
It has been proven by scientific data that the use of food from tinned materials is beneficial to health.
Unpainted parts of the product may darken over time due to the nature of copper. In this case, cleaning with a little lemon salt mixture will work.
Our products are completely handcrafted, so there may be slight variations in engravings.
Long-term use at high temperatures may cause the product to lose its color.