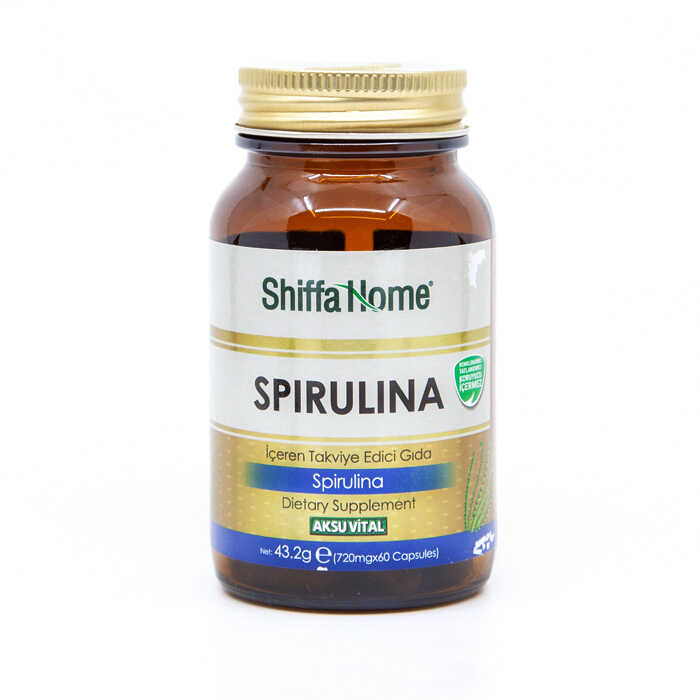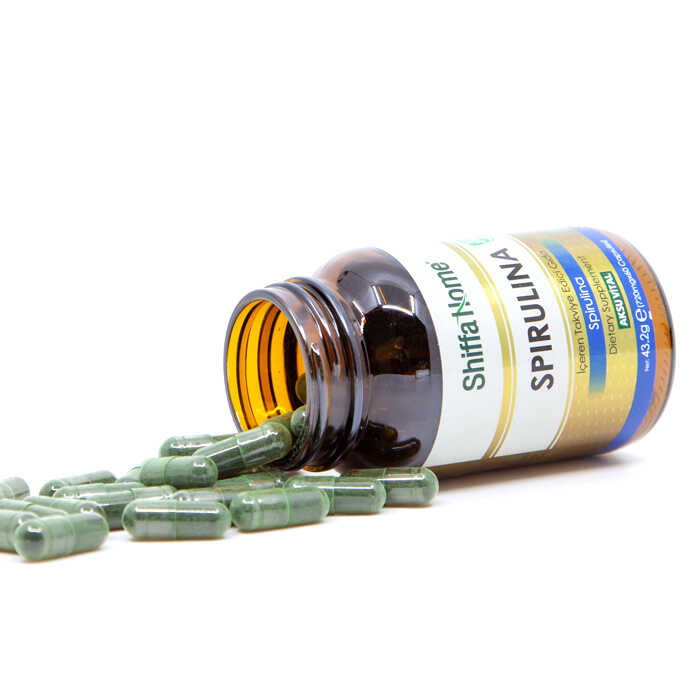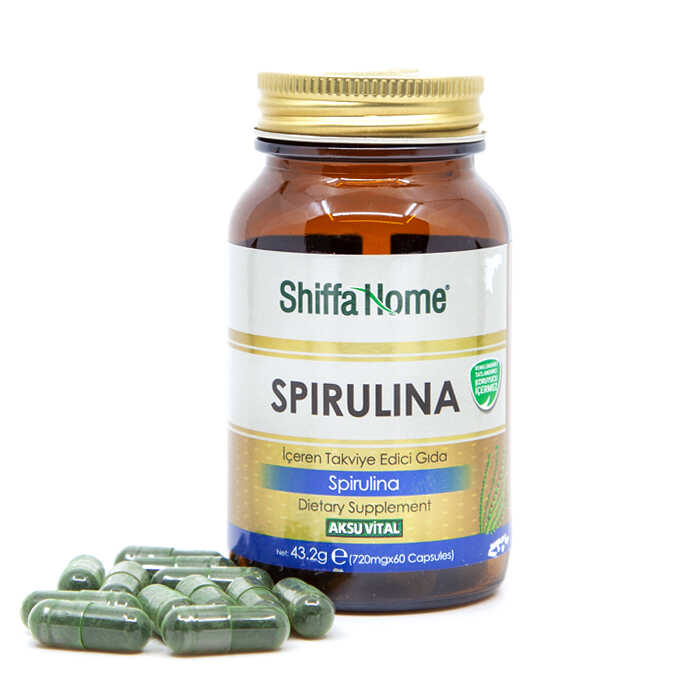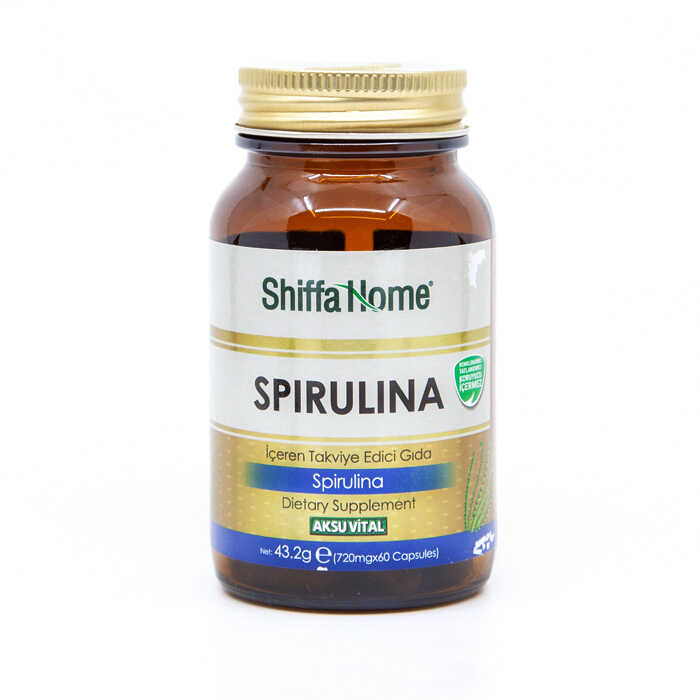 Antioxidant and Anti-inflammatory Spirulina 60 Capsule, Organic Product, Natural Herbs
M00080
100% Turkish Product

98% customer satisfaction rating

Delivery to shipping within 48 hrs

Only 9.90$ Shipping price for all orders.
WHAT IS SPIRULINA?

Spirulina is a type of organism that thrives in both fresh and salt water and is a type of cyanobacteria, a family of unicellular microbes commonly called blue green algae.

Spirulina, which has recently become one of the most popular food supplements in the world, is loaded with various nutrients and antioxidants beneficial to the body and brain.

So much so that when 7 g of spirulina is consumed, 11 percent of vitamin B1, 15 percent of vitamin B2 and 4 percent of vitamin B3 are met. In addition to this, 4 grams of protein content and small amounts of magnesium, potassium and manganese make spirulina valuable. In addition, the quality of the protein in spirulina is quite high. It contains all the amino acids that the human body needs.

The same amount of spirulina meets 11 percent of daily iron need and 21 percent of daily copper need.

One tablespoon (7 grams) of spirulina provides a small amount (about 1 gram) of fat, including about 1.5-1.0 percent of both omega-6 and omega-3 fatty acids. With these features, it is an alternative food supplement for those who eat vegan style.

Spirulina is a great source of antioxidants that can protect against oxidative damage. Its main active ingredient is called phycocyanin. This antioxidant also gives spirulina its unique blue-green color.

One of the main active compounds in Spirulina is phycocyanin, which has powerful antioxidant and anti-inflammatory properties.


NUTRITIONAL CONTENT OF SPIRULINA

Vitamins: A (available in beta-carotene form), B1 (thiamine), B2 (riboflavin), B3 (niacin), B6 (pyridoxine), B12 (cobalamin), vitamin C, vitamin D, vitamin E, folate, vitamin K, biotin, pantothenic acid, inositol.

Minerals:
Calcium, manganese, iron, chromium, phosphorus, molybdenum, iodine, chloride, magnesium, sodium, zinc, potassium, selenium, germanium, copper.

Shiffa Home Spirulina Capsule; It is a food supplement with high nutritional value produced with natural and high technology containing 600 mg of Spirulina. Natural products are the key to a healthy life due to their full compatibility with human chemistry.

Spirulina capsule is prepared in tablet form and is presented in 60 capsule glass bottles.

SPIRULINA CAPSULE CONSUMPTION RECOMMENDATION
Adults over 11 years of age should take 2 capsules 3 times a day.

Content: In 6 Capsules; Spirulina Sp. Tallus 3600mg, Herbal Capsule.

Warning: Consult your doctor for use during pregnancy and lactation.

The products are only dietary supplements. It is not used for the treatment of diseases. They do not replace normal nutrition.

Storage Conditions and Shelf Life: Protect from light and moisture. Keep out of reach of children. Do not exceed the recommended daily serving. Fortified foods cannot replace the normal diet. It is not medicine.


- Business Registration Number: TR – 34 K 048026

- FOOD APPROVAL NUMBER: 002376-21.03.2017

Packaging: 60 Capsules

Complies with ISO 22000:2005 quality standards,
Does not contain GMO,
Does not contain silicone,
Does not contain colorants,
It is produced using high quality, high active ingredients.