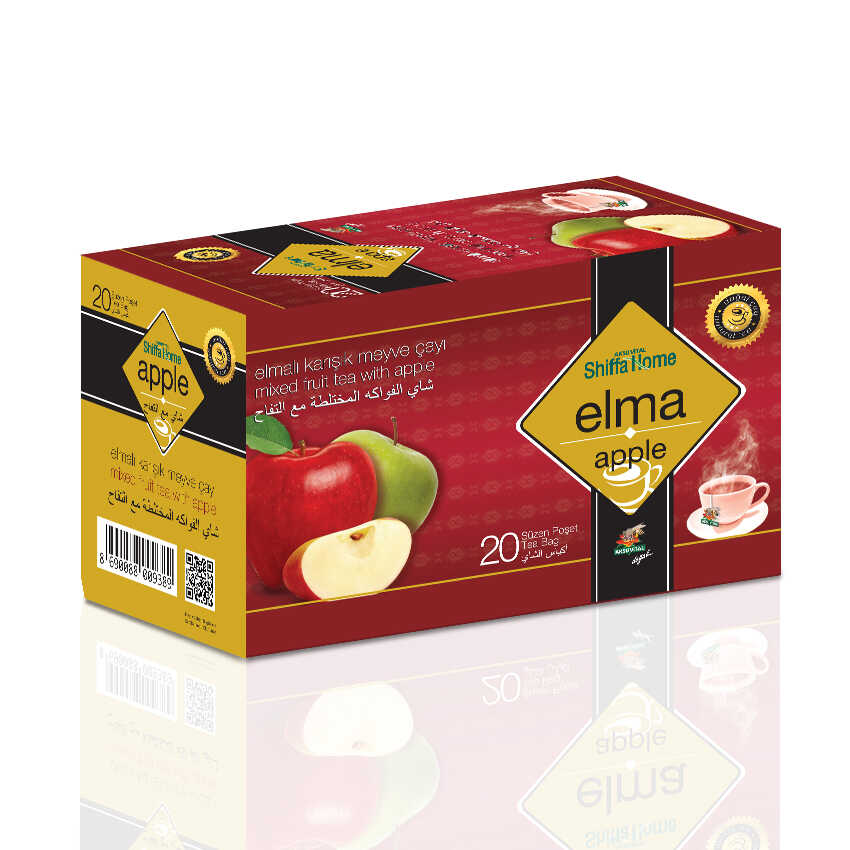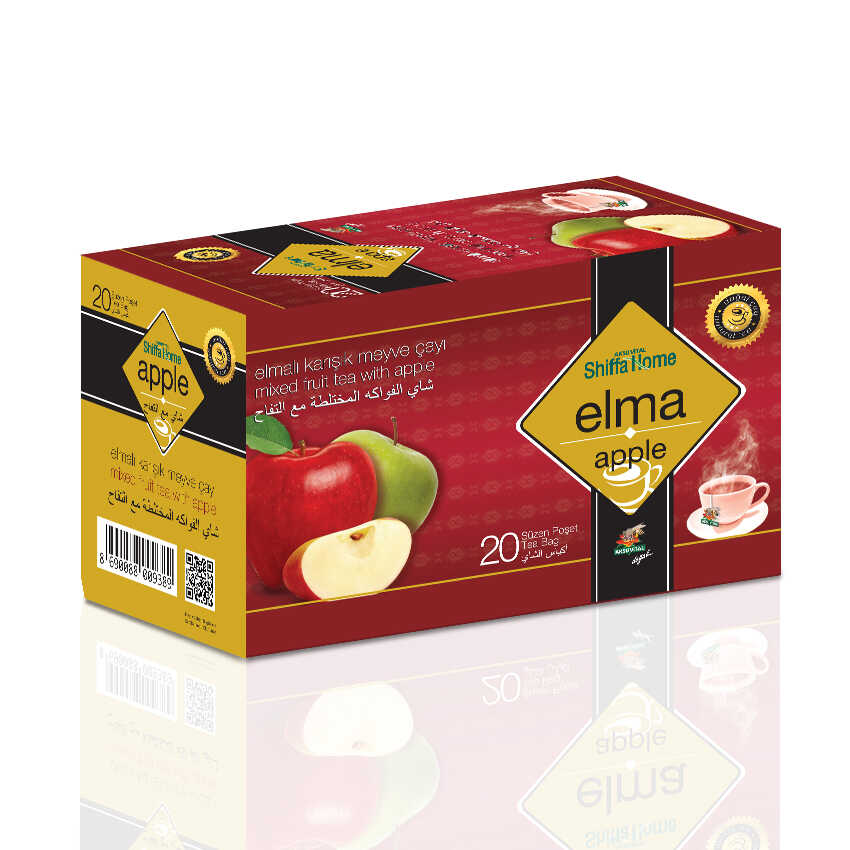 Apple Tea 20 Bags, Organic Tea, Natural Products, Turkish Product
M00471
100% Turkish Product

98% customer satisfaction rating

Delivery to shipping within 48 hrs

Only 9.90$ Shipping price for all orders.
Turkish Apple Tea from Bazarturki is a delicious and healthy blend of herbs and fruits that will invigorate your senses and nourish your body. This premium tea is the perfect way to start your day or unwind after a long one.
One of the key ingredients in Turkish Apple Tea is, of course, the apple. Apples are packed with nutrients including pectins, vitamins C, E, B1, B2, and B6, and minerals like magnesium and calcium.

But Turkish Apple Tea isn't just made from apples - it also contains okra flower, nature-identical apple and pear flavors, orange peel, lemon peel, and other delicious fruits that are high in vitamin C and other important vitamins and minerals. The result is a tea that is not only delicious, but also provides a host of health benefits.

So, what are the benefits of drinking Turkish Apple Tea?
- Can drinking Turkish Apple Tea help boost your immune system?
- Yes, the high content of vitamin C found in the tea's ingredients can help support the immune system.
- Can Apple Tea help with digestion?
- The rich fiber content in apples can assist in promoting healthy digestion.
- Can Apple Tea aid in weight loss?
- As a natural appetite suppressant, it can be helpful as part of a weight loss plan.

Each package of Turkish Apple Tea from Bazarturki contains 20 tea bags, making it easy to stock up and enjoy a cup whenever you'd like. To prepare, simply add the tea bag to a cup of hot water and let it infuse for 5-10 minutes. For best results, it is recommended to consume the tea without sweetening, but if you prefer, you can sweeten with honey.
It is a good idea for pregnant and lactating women to consult with a doctor before consuming.

At Bazarturki, we take pride in offering the highest quality Turkish products to customers all over the world. We offer fast and reliable delivery to all countries so you can enjoy a taste of Turkey from the comfort of your own home.