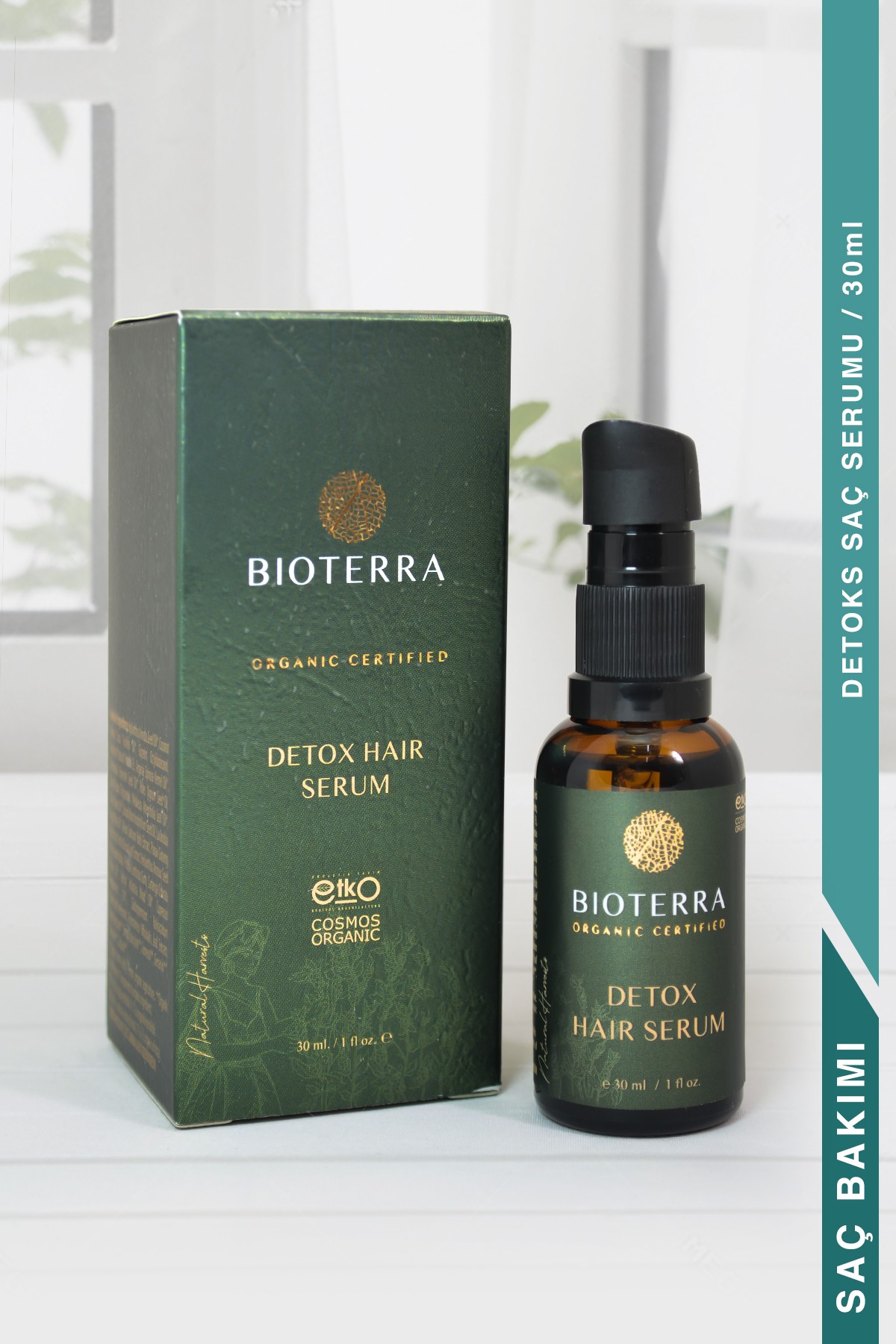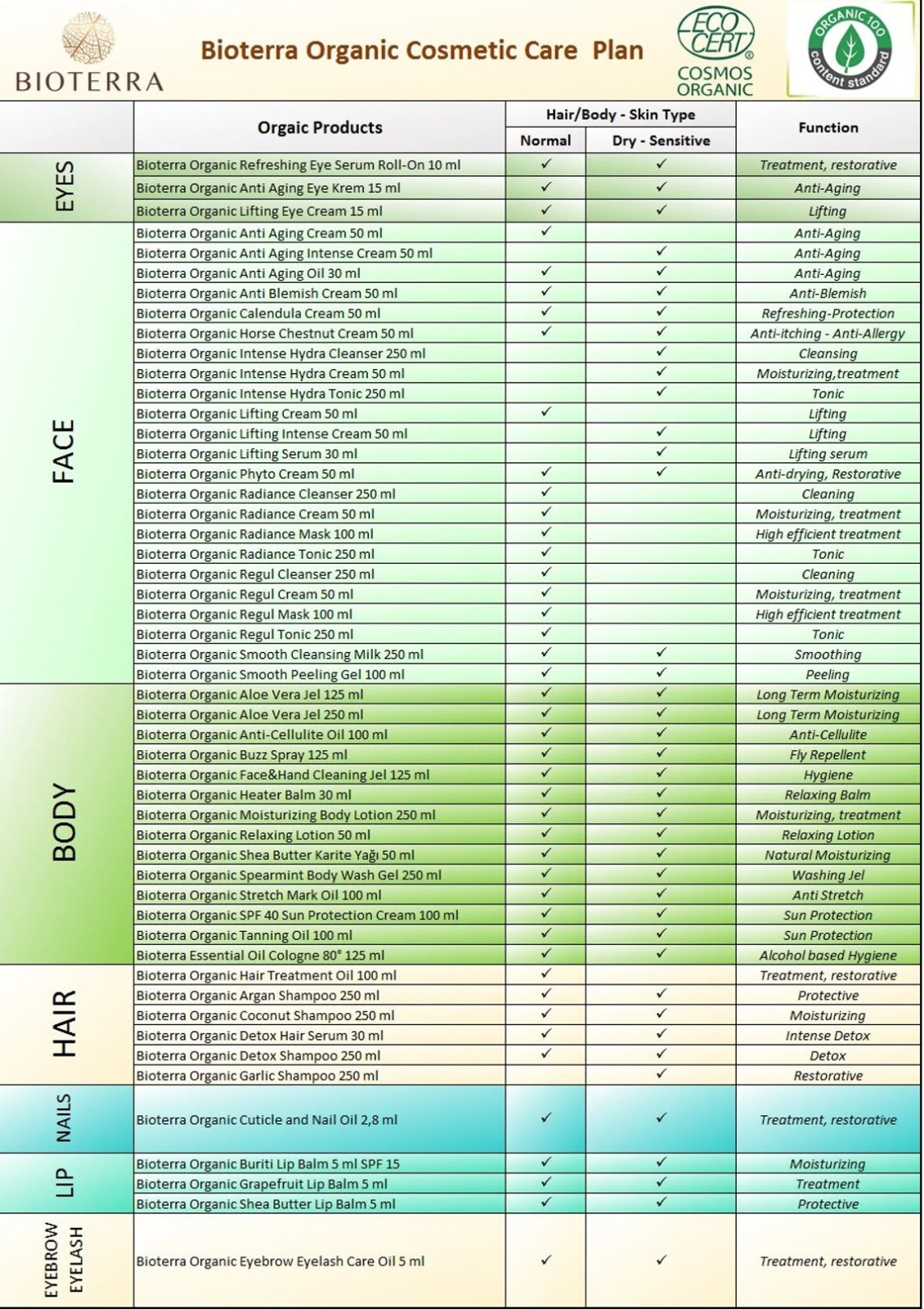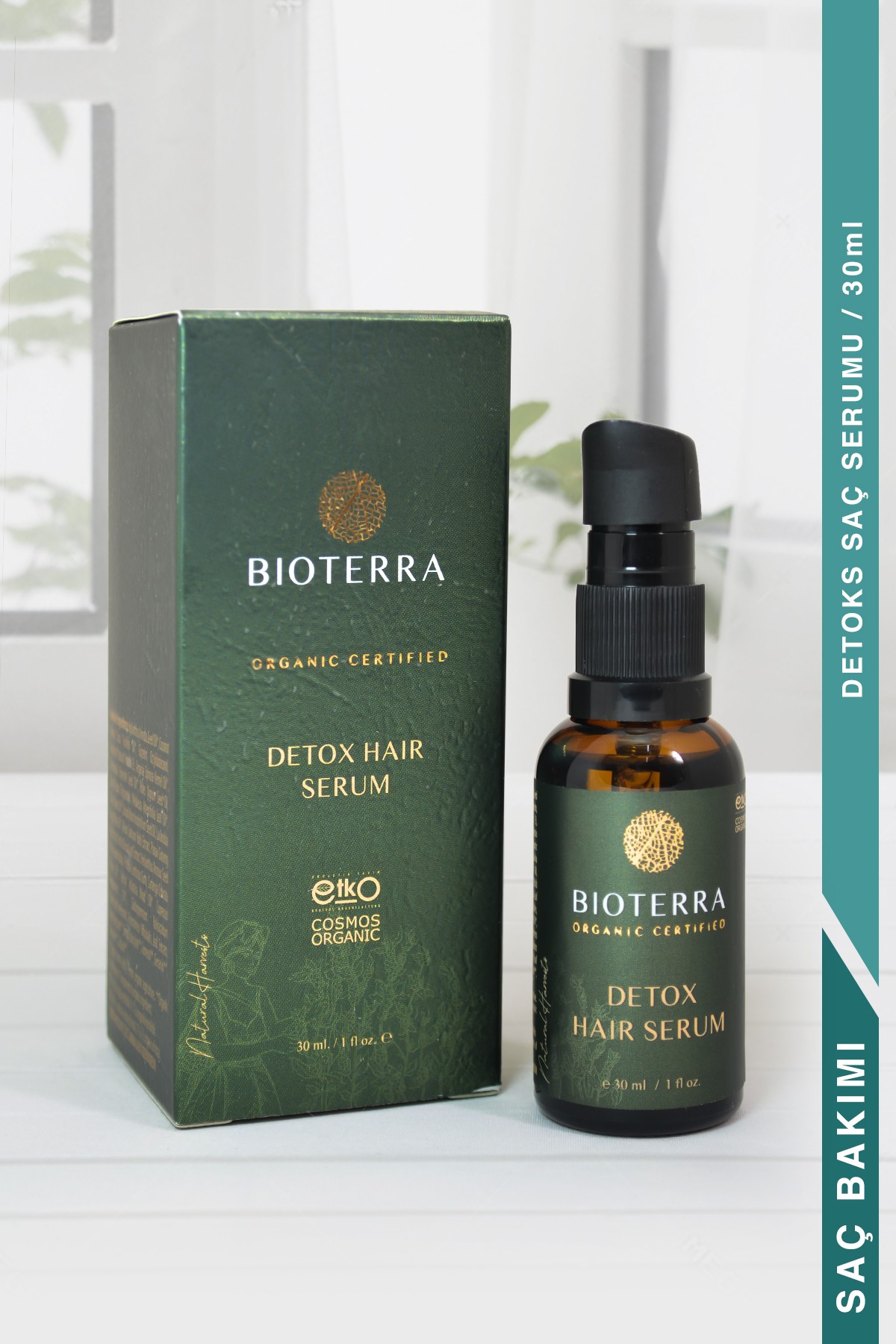 Hair Strengthening, Bioterra Organic Detox Serum 30 ml, Natural Product
700 82 003
100% Turkish Product

98% customer satisfaction rating

Delivery to shipping within 48 hrs

Only 9.90$ Shipping price for all orders.
Introducing Bioterra Organic Detox Hair Serum (Detox Hair Serum) - the completely natural solution for hair strengthening and vitality. This hair serum takes its power from organic plant extracts that have been carefully combined, giving your hair the boost it needs without the use of harmful chemicals.

Bioterra Organic Detox Hair Serum acts from the roots of the hair to the ends, accelerating the cell renewal process of the scalp for healthy hair growth. It helps the scalp, which has lost its natural balance due to harmful chemicals and air pollution, to recover itself, preventing hair loss and promoting hair growth.

For best results, it is recommended to use Bioterra Organic Detox Shampoo with 250 ml. This combination strengthens hair follicles and restores your hair's natural balance.

The serum is made with a blend of powerful natural ingredients, including Nettle, Ginseng, Garlic, Tamanu, Turmeric, Argan Oil, Jojoba Oil, Black Currant Oil, Tiare Flower, Coconut Oil, Clary Sage, Cypress Essential Oil, Tea Tree Essential Oil, Lavender Essential Oil, Cedarwood Oil, and Ylang-Ylang Oil. These ingredients work together to give your hair vitality and strength.

To use, simply apply the serum to the roots of your hair at least 10 minutes before shampooing, without rinsing. It is recommended to use the serum with the detox shampoo for optimal results.

Bioterra Organic Detox Hair Serum is an organic herbal cosmetic product that is 100% obtained from natural origin and organic farming. It does not contain any synthetic chemicals, SLS, Sles, Silicone, Paraben, Paraffin, Sulphate, Phosphate, Vaseline, Talcum Powder, Mineral Oil, or Petroleum derivative chemicals.

At bazarturki.com we offer delivery to all parts of the world, so you can experience the benefits of Bioterra Organic Detox Hair Serum no matter where you are. Say goodbye to hair problems and say hello to healthy, strong hair with Bioterra Organic Detox Hair Serum.