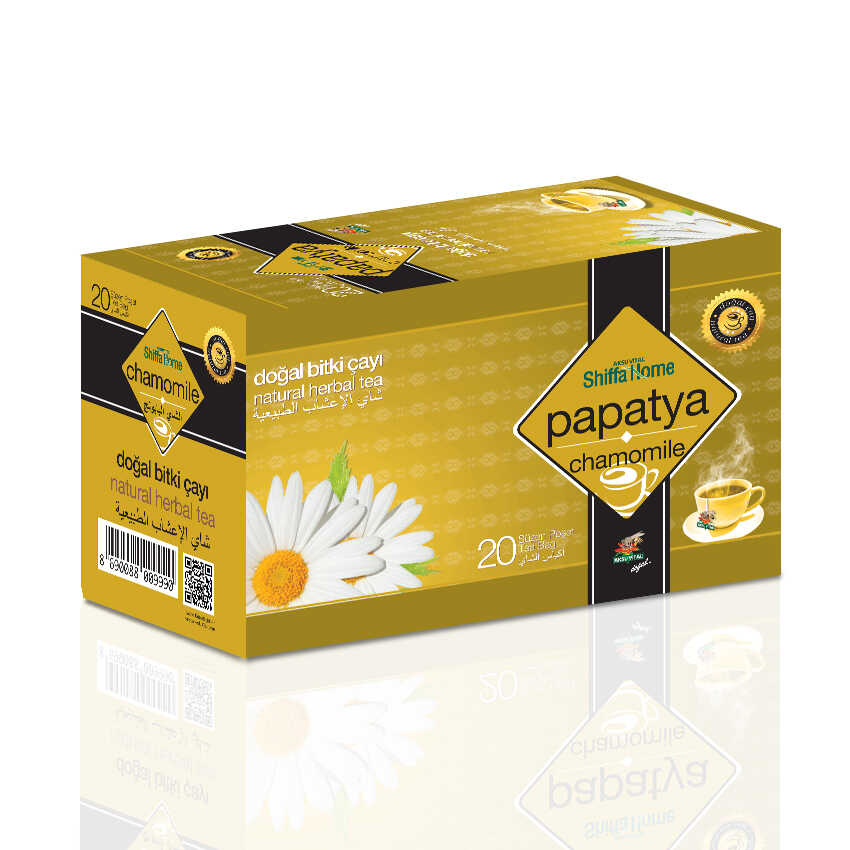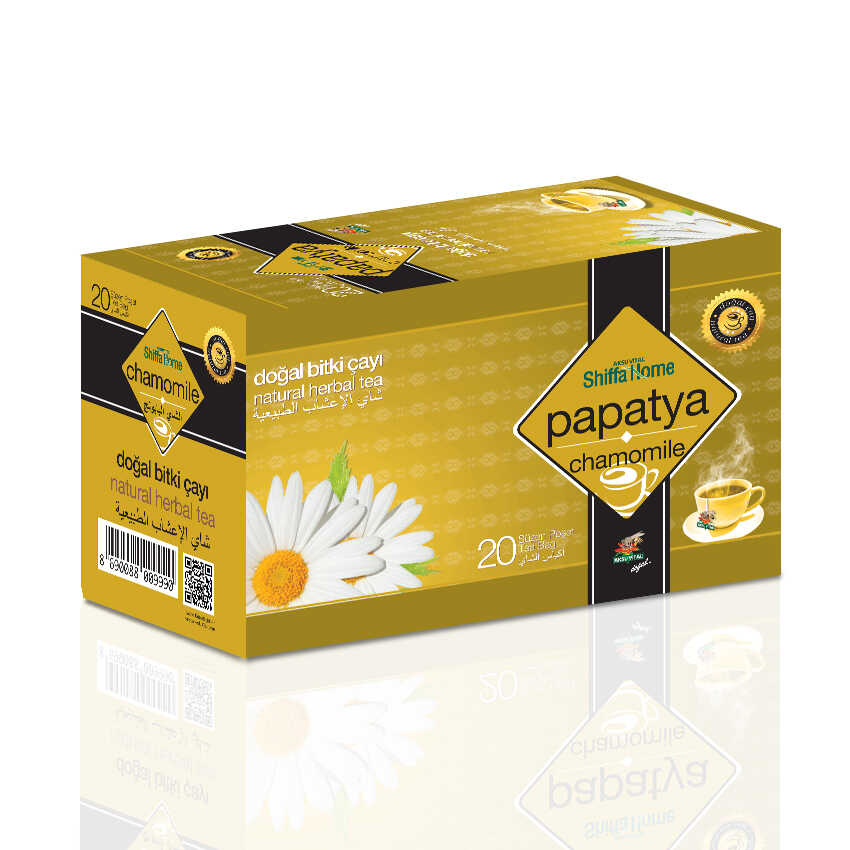 Chamomile Herbal Tea 20 Bags, Organic Tea, Natural Products, Turkish Product
M00357
100% Turkish Product

98% customer satisfaction rating

Delivery to shipping within 48 hrs

Only 9.90$ Shipping price for all orders.
SHIFFA HOME Chamomile Herbal Tea is a soothing and rejuvenating blend of chamomile flowers. The tea is made with only the finest ingredients, hand-picked and carefully selected to ensure the highest quality and taste. Each package contains 20 convenient tea bags, making it easy to enjoy a cup whenever you need it.

Chamomile tea is known for its many benefits, including its ability to reduce stress and anxiety, promote relaxation, and aid sleep. The tea is rich in different types of antioxidants, which have important effects on overall health and wellness. Drinking a cup of chamomile tea one hour before bed can be particularly effective in promoting better sleep.

Chamomile is an annual herbaceous plant, that contains tannins, bitter substances, and glycosides. It is caffeine-free and can be consumed as an alternative to green tea or black tea. Chamomile flowers are yellowish-brown in color with essential oil, which is very rich in active ingredients.

Chamomile tea, is produced by carefully harvesting the above-ground flowers of chamomile, and it contains important active ingredients such as nicotinic acid, salicylic acid, carotene, vitamin C, palmitinic, stearic and linoleic acid glycosides.

For the best results, Chamomile Herbal Tea should be consumed by adding the tea bag to a cup of hot water and infusing for 5-10 minutes. It is recommended to use the tea without sweetening, but it can be sweetened with honey as desired.

Pregnant and lactating women are recommended to use in consultation with a doctor.

It is important to store the tea in a cool and dry place.