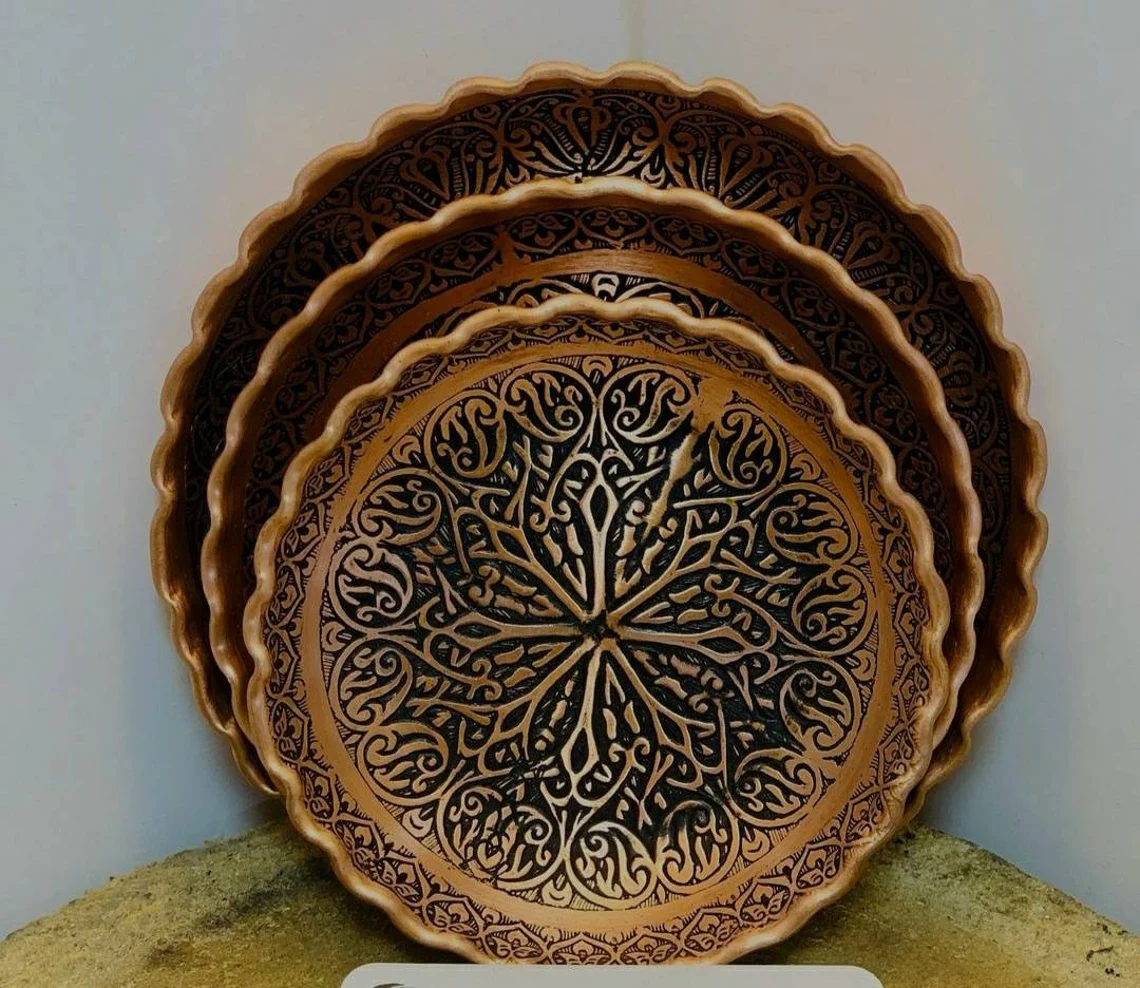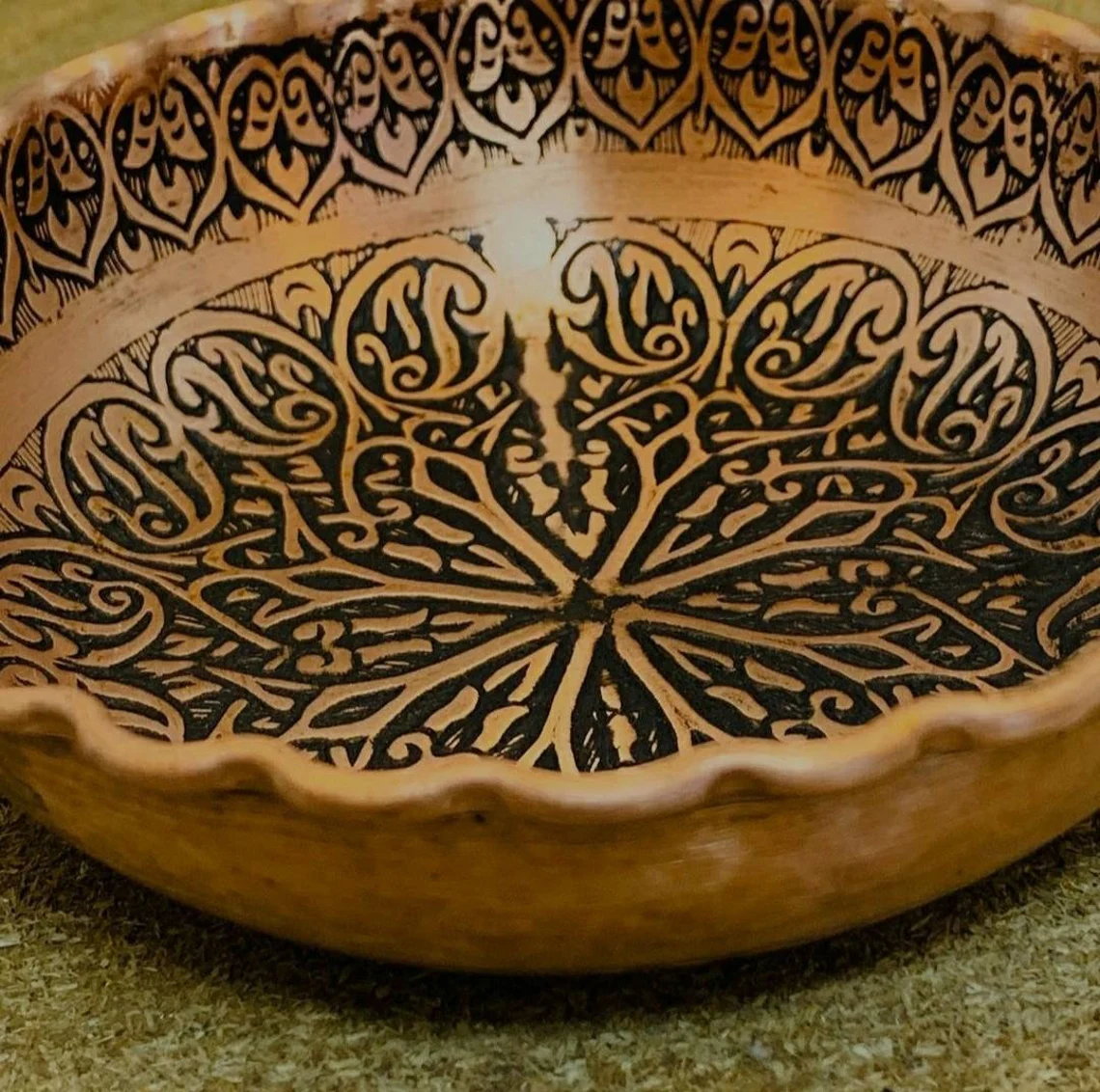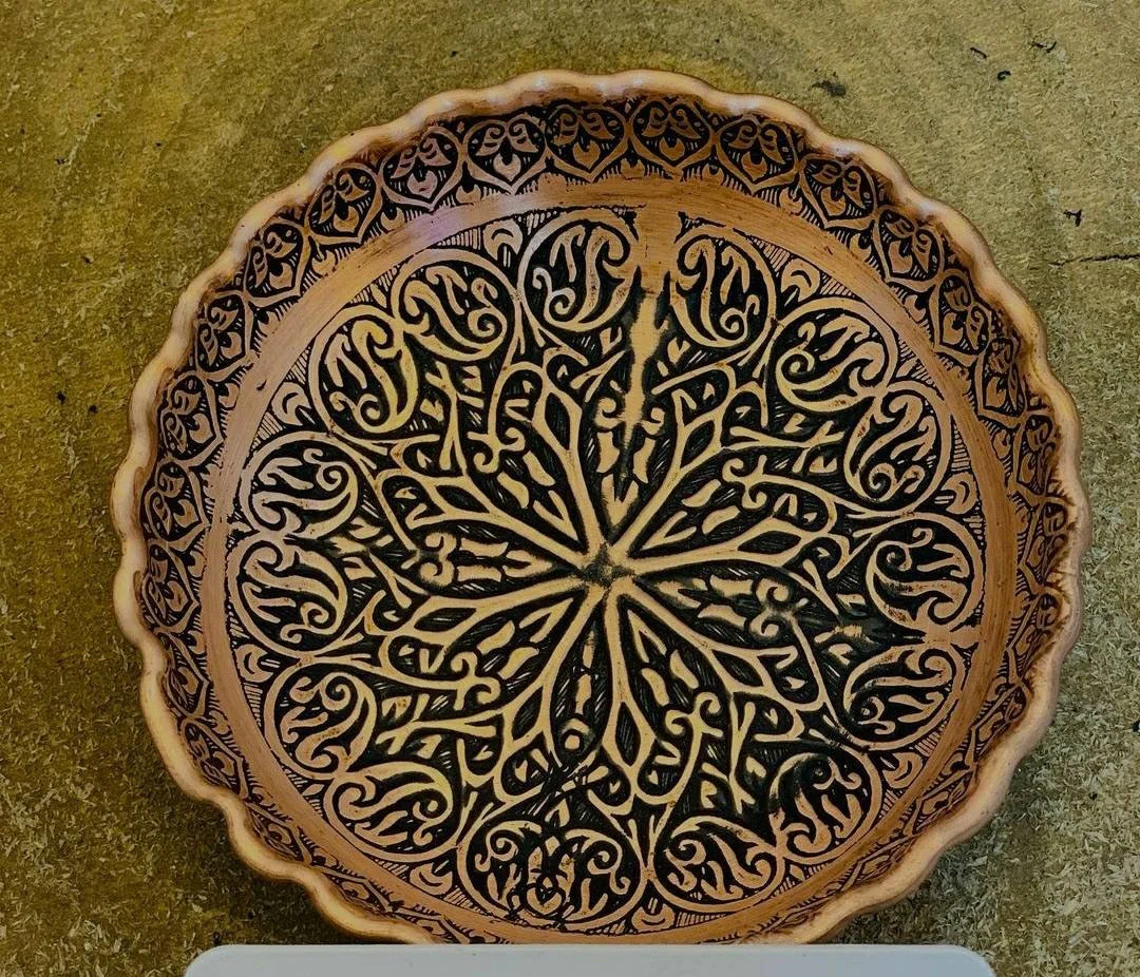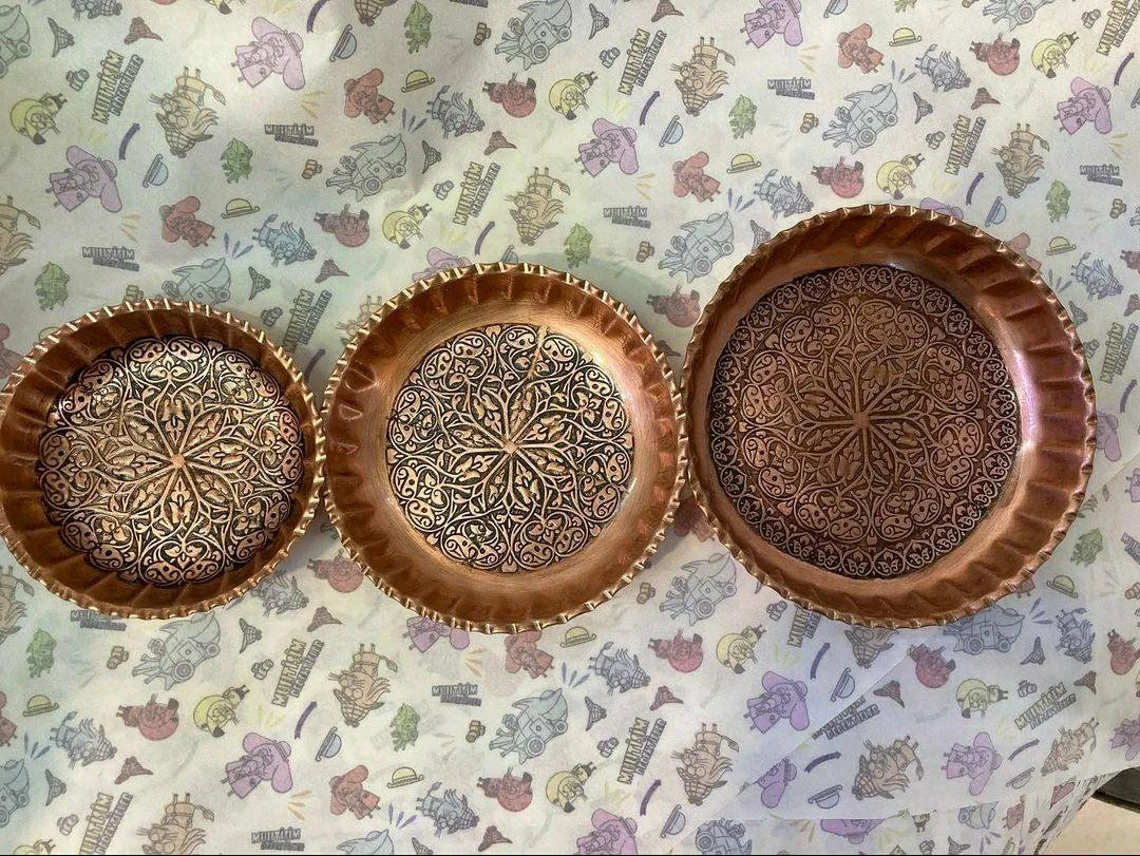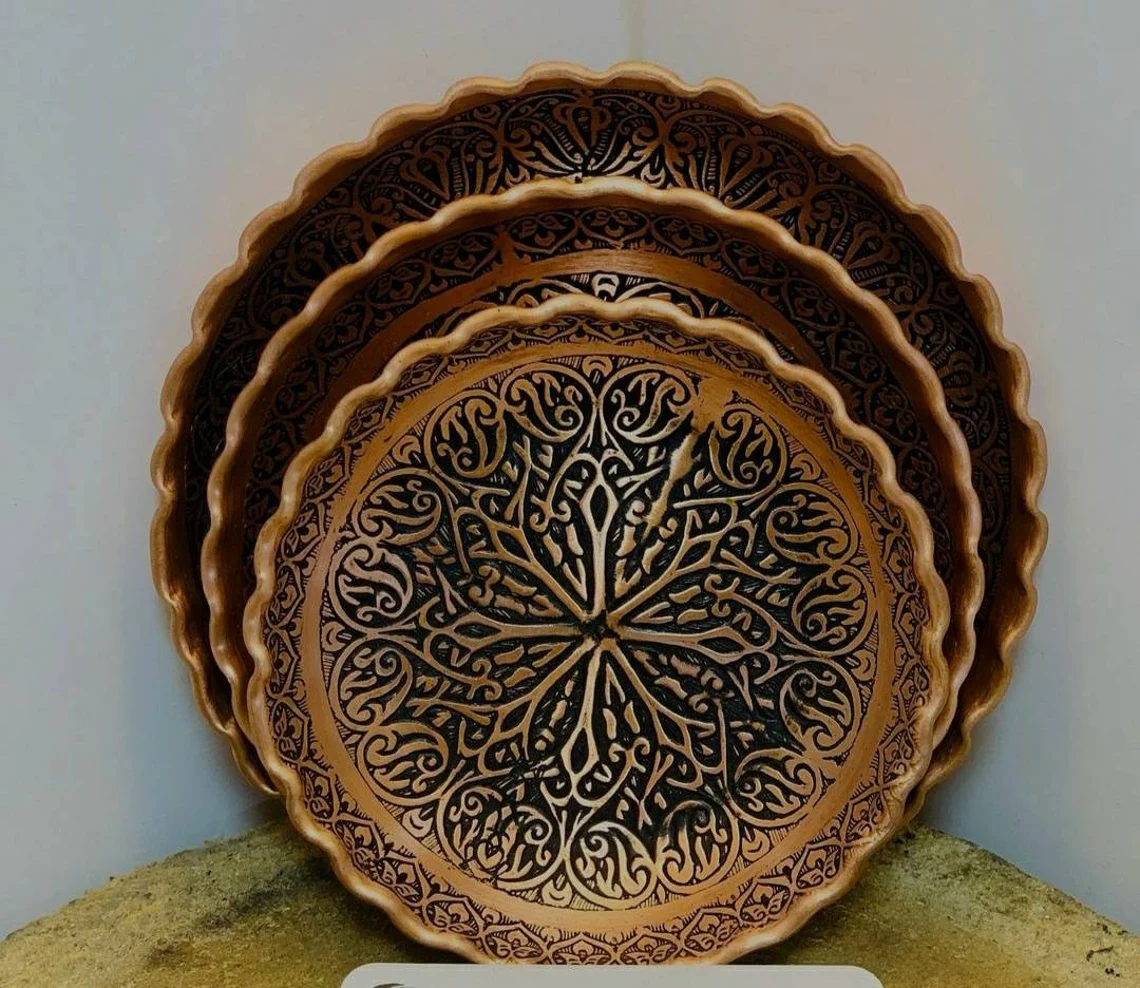 Copper Plate Set, Presenting Antiques, Copper Serving Plates, 3 Piece Art Work Set, Fine Details
100% Turkish Product

98% customer satisfaction rating

Delivery to shipping within 48 hrs

Only 9.90$ Shipping price for all orders.
The Copper Plate Set is a stunning and unique addition to your dinnerware collection. Handcrafted by Turkish artisans, this set of three serving plates boasts fine details and intricate artwork, making it the perfect choice for presenting your favorite dishes in style.

Each plate is made of high-quality solid copper and features an aged outer coating, with a tin-plated inner surface that is not only attractive but also functional. The tin plating provides protection against decay and makes cleaning simple, while the solid copper material ensures even heat distribution and is antibacterial, making it safe for daily use.

The plate set contains three plates of different sizes, each one designed to accommodate a different dish.
The 10 cm / 3.9 inch diameter plate with a depth of 3 cm and weighing 100 g / 3.5 oz is ideal for desserts and ice cream,
while the 12 cm / 4.7 inch diameter plate with a depth of 3 cm and weighing 110 g / 3.8 oz is perfect for cake, breakfast and appetizers.
The largest plate, measuring 14 cm / 5.5 inch in diameter and 3 cm in depth, weighs 140 g / 4.9 oz and is ideal for serving a variety of dishes.

To ensure that your Copper Plate Set lasts for years to come, it is important to clean it properly. Simply wash with liquid dish soap and a non-scratching sponge. Although it is not recommended to wash the plates in the dishwasher, you can rest assured that they will maintain their beauty and luster if cared for properly.

Bazarturki offers delivery of this exquisite Turkish product to all parts of the world, making it easy to add a touch of luxury to your dinner table no matter where you are. The Copper Plate Set is a beautiful and functional work of art that is sure to become a cherished addition to your home.