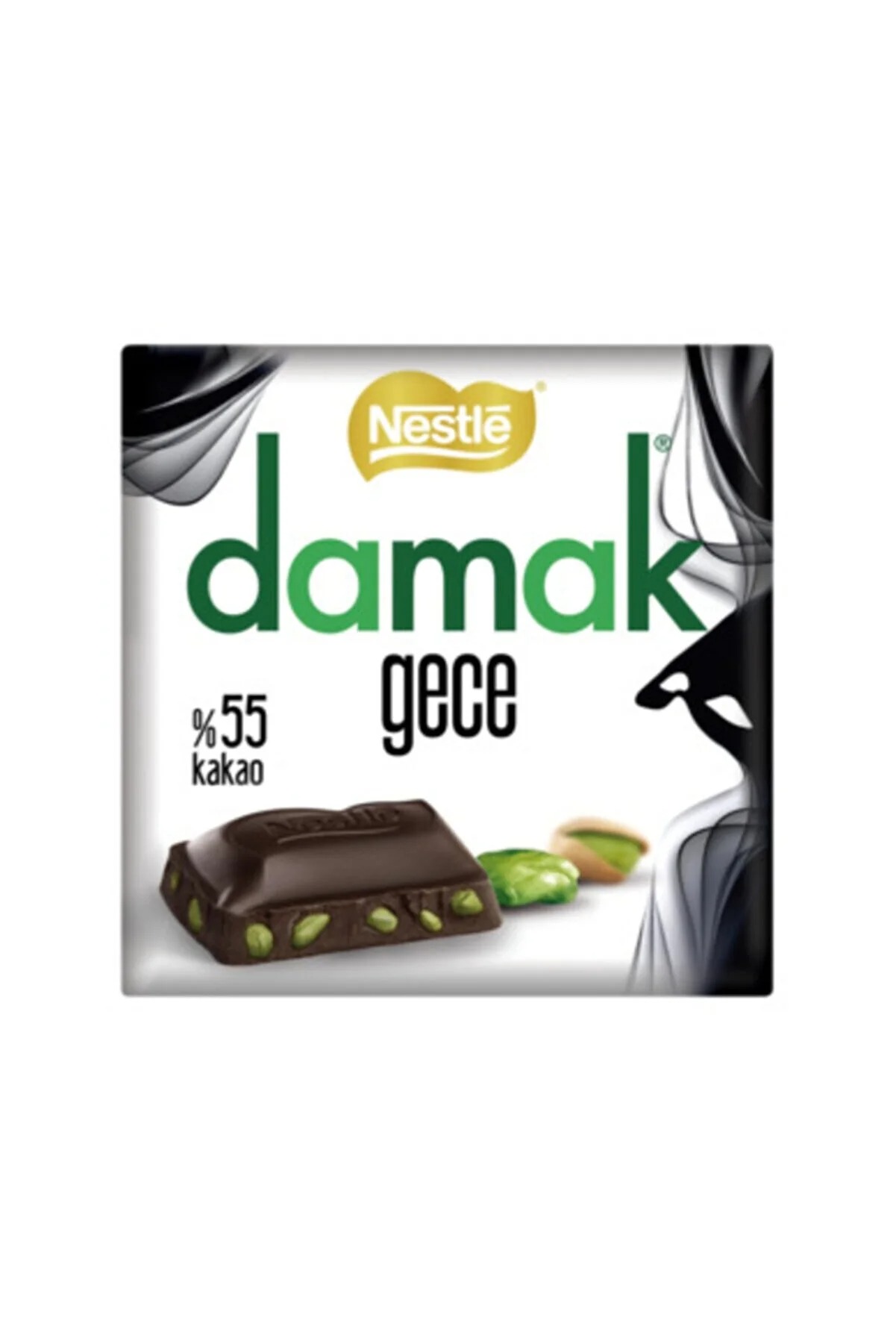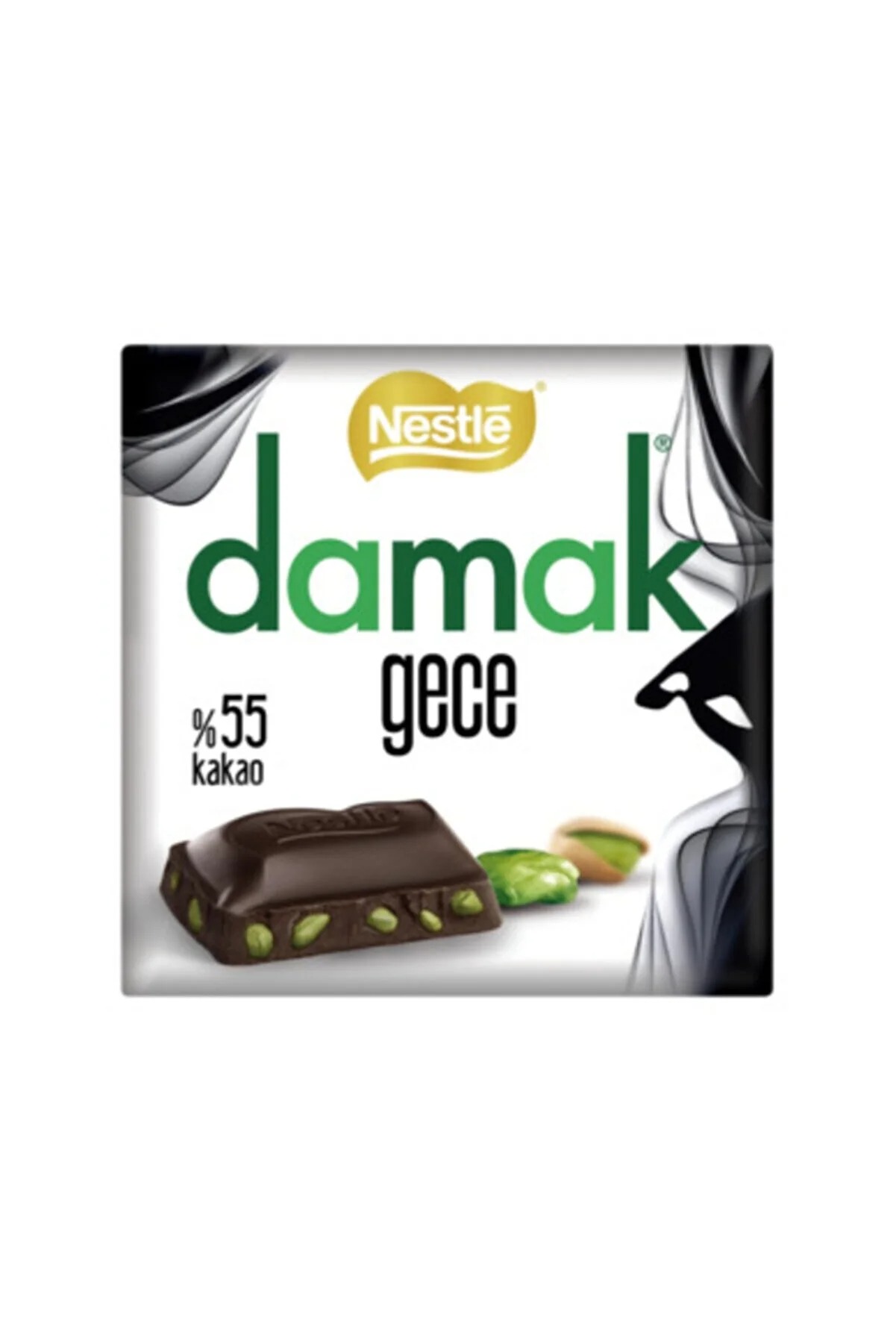 Damak Nestle Chocolate 60 g / 2.11 oz
100% Turkish Product

98% customer satisfaction rating

Delivery to shipping within 48 hrs

Only 9.90$ Shipping price for all orders.
Discover the delight of
Nestle Damak Baklava & Antep Pistachio Chocolate
, the newest addition to Turkey's favorite pistachio chocolate brand. This chocolate bar is the perfect combination of soft white chocolate, crispy baklava pastries, and intensely delicious Antep pistachios.
As a Turkish product, Nestle Damak has been providing chocolate lovers with the ultimate indulgence of pistachios for 89 years. The new Damak Baklava is the latest creation that will take your taste buds on a journey to the heart of Turkey, where traditional flavors meet modern innovation.
Baklava is a traditional Turkish dessert that has been enjoyed for centuries. It is made of layers of phyllo pastry that are filled with chopped nuts, usually pistachios or walnuts, and held together with a sweet syrup or honey. The combination of crispy, flaky pastry and sweet, nutty filling creates a unique and delicious flavor that is beloved by people all over the world.
Nestle Damak has taken the classic flavors of baklava and incorporated them into their new chocolate bar, creating a unique and unforgettable taste. The crispy baklava pastries add an extra layer of texture to the soft white chocolate and rich, flavorful pistachios, creating a harmonious balance of sweet and nutty flavors. Nestle Damak Baklava with Antep Pistachio Chocolate is the perfect way to experience the taste of baklava in a new and exciting way, while still maintaining its traditional roots.
At Bazarturki, we are proud to offer this premium chocolate bar that combines Nestle's chocolate expertise with the unique taste of Antep pistachios and baklava. Our online store features a wide range of authentic Turkish products, and Nestle Damak Baklava is one of our bestsellers.
We offer worldwide delivery, so no matter where you are, you can enjoy the delicious taste of Nestle Damak Baklava with Antep Pistachio Chocolate.
The
60 g / 2.11 oz
chocolate bar is perfect for sharing with your loved ones or savoring on your own, whenever you need a moment of pleasure.
Visit Bazarturki to order Nestle Damak Baklava with Antep Pistachio Chocolate and explore our selection of other Turkish delicacies. Treat yourself to the finest flavors from Turkey, and experience the perfect balance of tradition and innovation in every bite. Bazarturki, your one-stop-shop for authentic Turkish products.