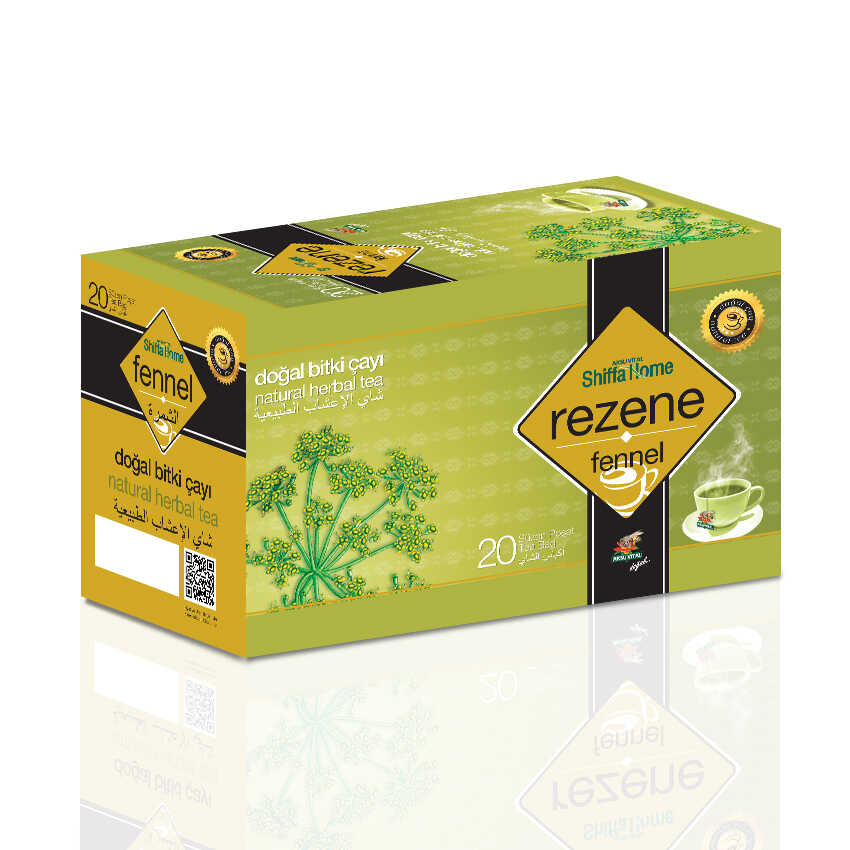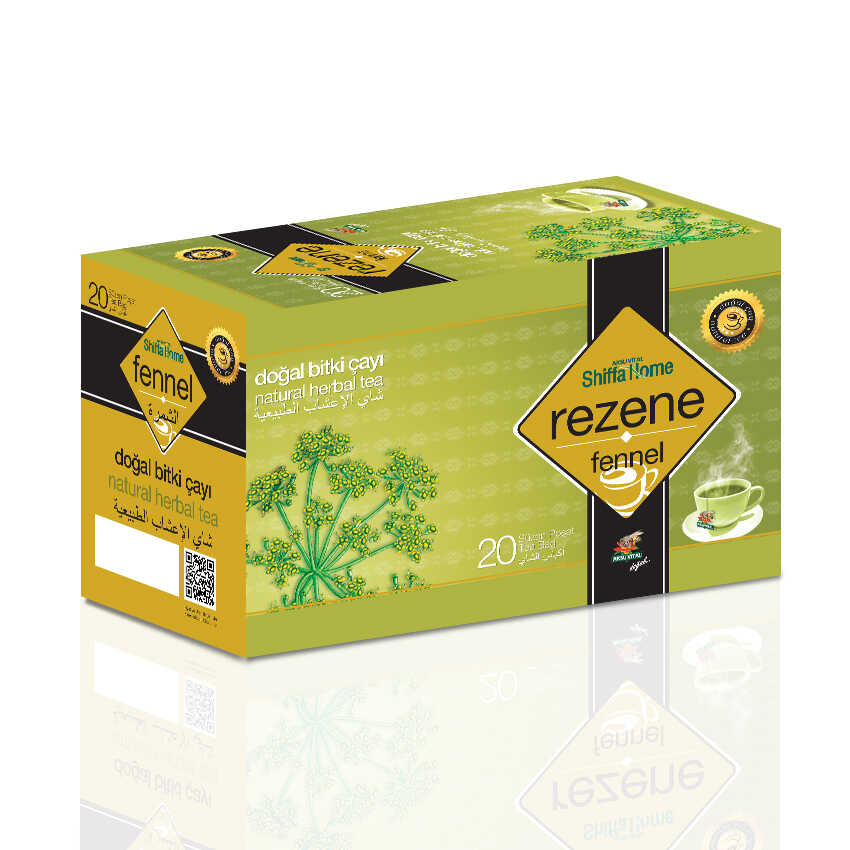 Relaxation Tea 20 Bags, Fennel Herbal Tea, Organic Tea, Natural Products, Turkish Product
M00463
100% Turkish Product

98% customer satisfaction rating

Delivery to shipping within 48 hrs

Only 9.90$ Shipping price for all orders.
SHIFFA HOME Fennel Herbal Tea - a premium blend of high-quality fennel seeds that are carefully sourced and handpicked for maximum efficiency and benefit. At Bazarturki, we are committed to delivering the best natural products, and our fennel tea is no exception.

Fennel is a plant that is rich in essential minerals such as sodium, potassium, calcium and phosphorus. It is also a high source of vitamins A and C. Additionally, fennel contains starch, sugar, tannin, fixed and essential oils in the sticky plant liquid of its seeds.

The benefits of fennel tea are numerous. For breastfeeding mothers, it helps to increase milk production while also preventing gas in their babies. Fennel tea is also known to have a relaxing effect, making it an excellent choice for those who have trouble sleeping. A cup of fennel tea consumed before bedtime can help relax muscles and promote a sense of comfort, leading to a good night's sleep.

Fennel tea is also known for its immunity-boosting properties. Studies indicate that it protects and contributes to the normal functions of immunity, thanks to its high levels of vitamins and minerals. Additionally, fennel tea contains high levels of vitamin C. Vitamin C is an important vitamin for the human body. It supports the skin barrier, contributes to the normal functions of the body, and also supports the formation of collagen. It also protects the skin barrier.

Fennel Herbal Tea comes in a convenient 20-bag package and is produced by AksuVital, Turkey's leading quality herbal tea producer since 1989. We take care at every stage of production to ensure that our products are produced without harming the environment.

To prepare Fennel Herbal Tea, add the tea bag to a cup of hot water and steep for 5-10 minutes. It is recommended to consume the tea without sweetening, but honey can be added as desired. Keep in mind that the brewing method is very important when it comes to herbal teas. Pregnant and lactating women should consult with a doctor before consuming.

Experience the benefits of Fennel Herbal Tea, and discover the difference that premium quality makes.