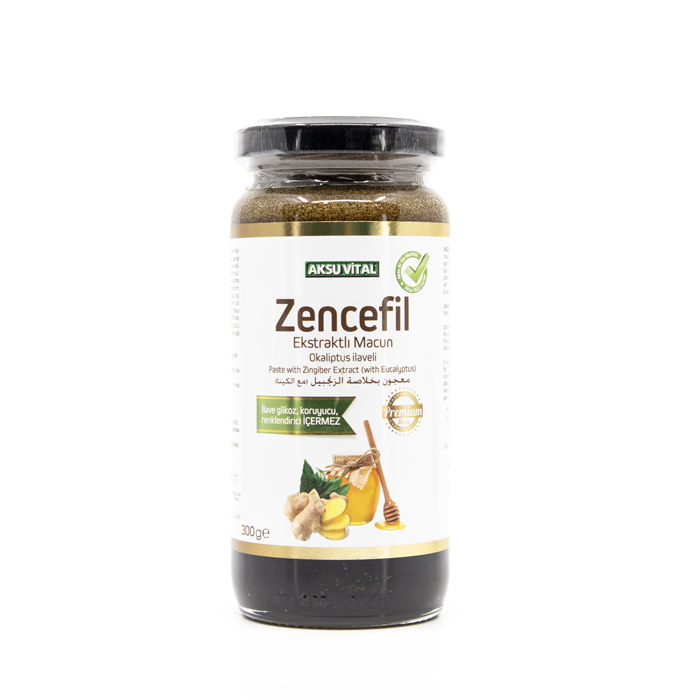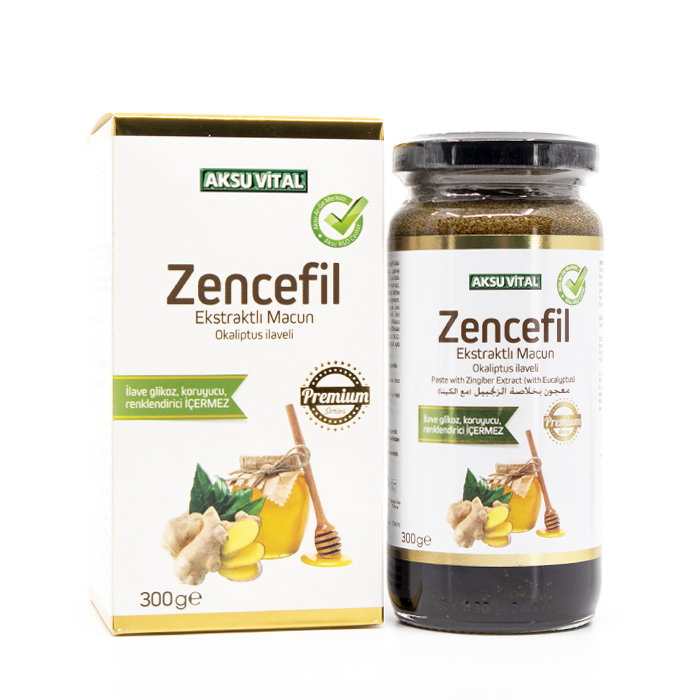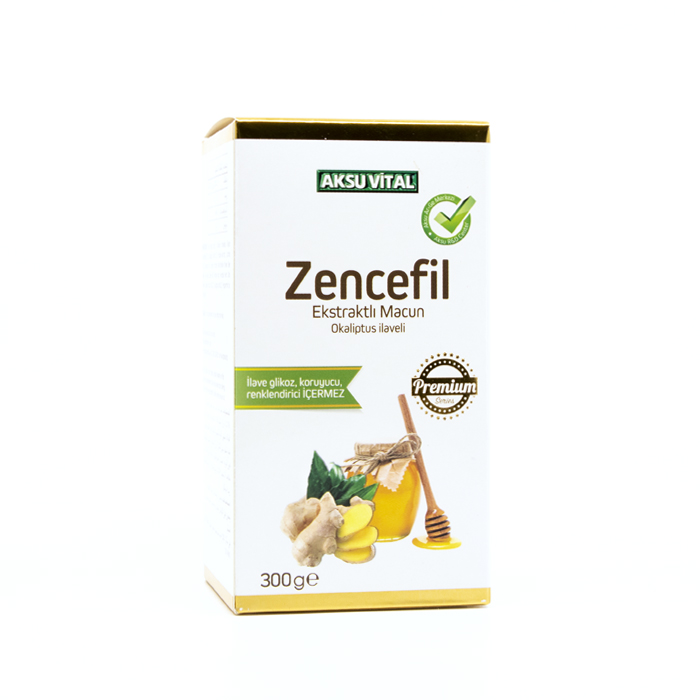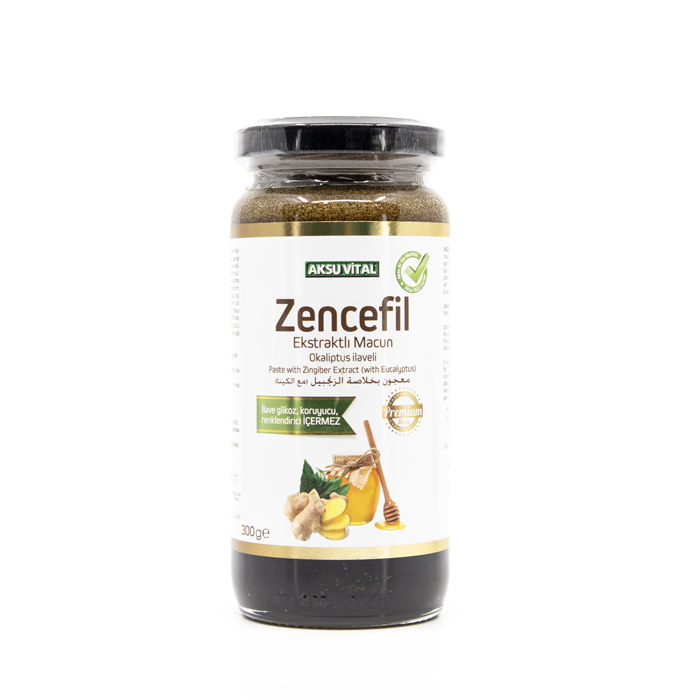 Ginger Extract Paste 300 g / 10.58 oz, Power Mix Eucalyptus Paste, Organic Herbs, Natural Product
M02371
100% Turkish Product

98% customer satisfaction rating

Delivery to shipping within 48 hrs

Only 9.90$ Shipping price for all orders.
What is Ginger Extract (Eucalyptus Added)?

Aksuvital Ginger has a powerful blend of eucalyptus, propolis, licorice, cinnamon, turmeric, marshmallow flower, okra flower and raw honey. Especially by adding eucalyptus, the formulation is further strengthened.
AksuVital Honey Ginger, produced by combining completely natural products, has a rich and beneficial content known to have many benefits for the human body. It does not contain any preservatives or additives.

What are the Benefits of Ginger Extract (Eucalyptus Added)?
Ginger root has been used in traditional medicine and phytotherapy for centuries. Ginger extract means the active ingredient of the ginger plant. AksuVital Ginger has a very high effect especially because it contains extract.
Ginger is a perennial herb with long leaves that can be up to one meter tall, blooms in yellow-red flowers, and its root tubers can be used as a spice and medicine. It grows in Asian countries such as Vietnam, Indonesia, Japan, India and tropical climates, especially in China.
Ginger is also rich in carbohydrates, fiber and protein. Minerals include zinc, iron, potassium, phosphorus, magnesium and sodium. Vitamins in it include vitamin C, vitamin B6, riboflavin, folate and niacin.
In addition to the benefits of ginger, of course, care should be taken not to use it too much.
Eucalyptus, some small species with edible roots, were the staple food of indigenous communities. Eucalyptus, especially its leaves, is a rich source of essential oil, which has a burning and dizzying scent and has important healing properties.
Suggestion for Use: It is recommended to take a spoon. It is suitable for adult use.

- ISO 22000:2005, ISO 9001:2015 and Halal standards are applied in our production facility.
- Business Registration Number: TR-34-K-048026
Why Aksuvital Ginger Extract (Eucalyptus Added)?
AksuVital, with its 30 years of experience, produces approximately 400 types of products in the fields of food, food supplements and dermo cosmetics. Every product produced goes through a careful and meticulous study until it reaches the consumer from nature. The most natural and high quality raw materials are supplied, tested in the R&D laboratory, and production is carried out in accordance with hygiene and quality standards. Every product that will reach the consumer must have natural and first class quality. For this reason, the whole process is developed under the management of expert staff.
All our high quality products:
• Complies with ISO 22000:2005 quality standards,
• Does not contain GMO,
• Does not contain silicone,
• Does not contain colorants,
• It is produced using high quality, high active ingredients.

AksuVital, which has become the brand of firsts in the sector with its 400 kinds of products, is produced in accordance with GMP (Good Manufacturing Process-Good Manufacturing Process), ISO 22000: 2005 and ISO 9001: 2015 standards and certification is carried out in its modern facilities with its expert staff, hygienic and advanced technology. processes are carried out meticulously.