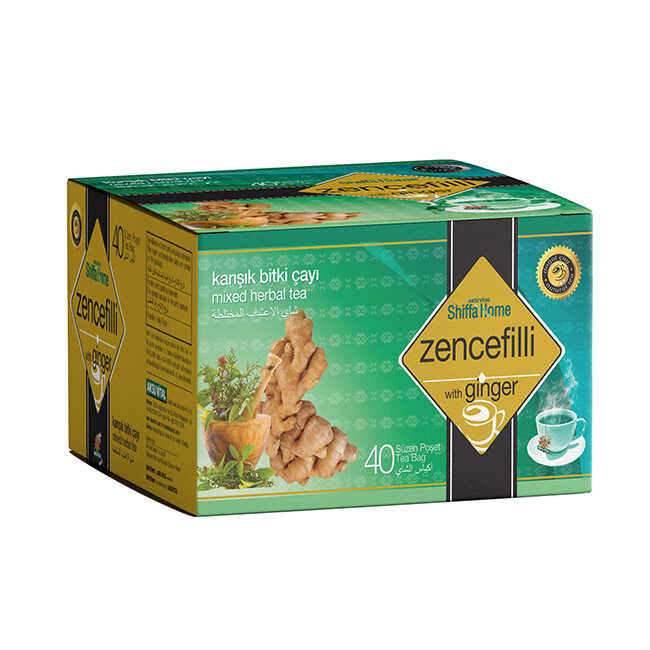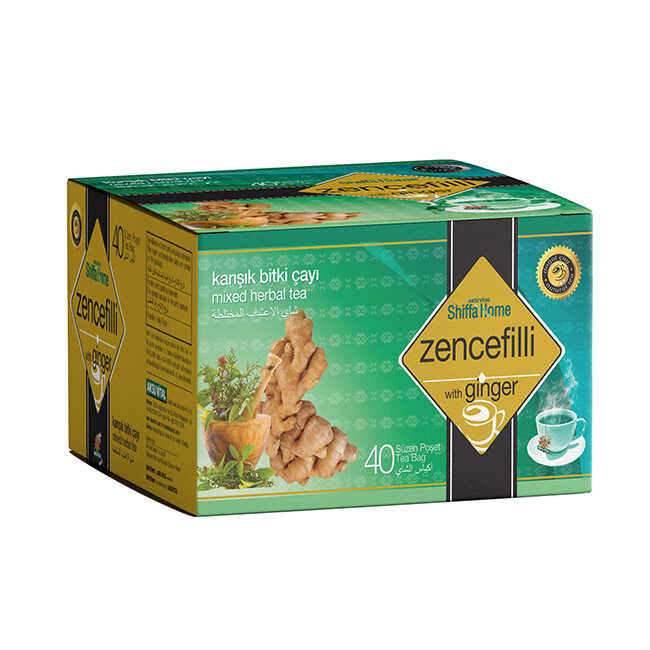 Ginger Tea, Mixed Herbal Tea 40 Bags, Organic Tea, Natural Products, Turkish Product
M00454
100% Turkish Product

98% customer satisfaction rating

Delivery to shipping within 48 hrs

Only 9.90$ Shipping price for all orders.
Ginger Mixed Herbal Tea
Turkish Ginger Tea is a rich and aromatic blend, Made with only the finest ginger and other traditional herbs and spices. The ginger used in our tea is carefully chosen for its spicy and pungent flavor, and is blended with other aromatic ingredients to create a truly unique and satisfying beverage.

One of the many benefits of ginger tea is its ability to support digestive health. Ginger has long been known for its stomach-settling properties, and can help to alleviate symptoms of bloating, indigestion, and nausea. In addition to its digestive benefits, ginger is also believed to have powerful anti-inflammatory properties, making it a great choice for those looking to reduce inflammation in the body.
Another benefit of ginger tea is its potential to boost the immune system. Ginger is rich in antioxidants, which can help to protect the body from free radical damage and promote overall health and wellness.

Each box contains 40 bagsensuring that you can enjoy a fresh and aromatic cup of tea anytime, anywhere. providing you with plenty of tea to savor and share.

Our Ginger tea is easy to prepare - simply add the tea bag to a cup of hot water and let it infuse for 5-10 minutes. For optimal taste, we recommend consuming the tea without sweeteners, though a touch of honey can be added as desired. The brewing process is crucial when it comes to herbal teas, so be sure to follow the instructions for the best flavor and aroma.
Made with a blend of eucalyptus leaf, plantain, licorice root, sage, mallow, cinnamon, propolis extract, and menthol. These ingredients work together to create a soothing and invigorating beverage that is perfect for any time of day.

Pregnant and lactating women should consult with a doctor before consuming this tea. It should be stored in a cool and dry place to maintain its freshness and shelf life.

Experience the many benefits of ginger and other herbs with our Ginger Mixed Herbal Tea. Try it today and see the difference it can make in your life!