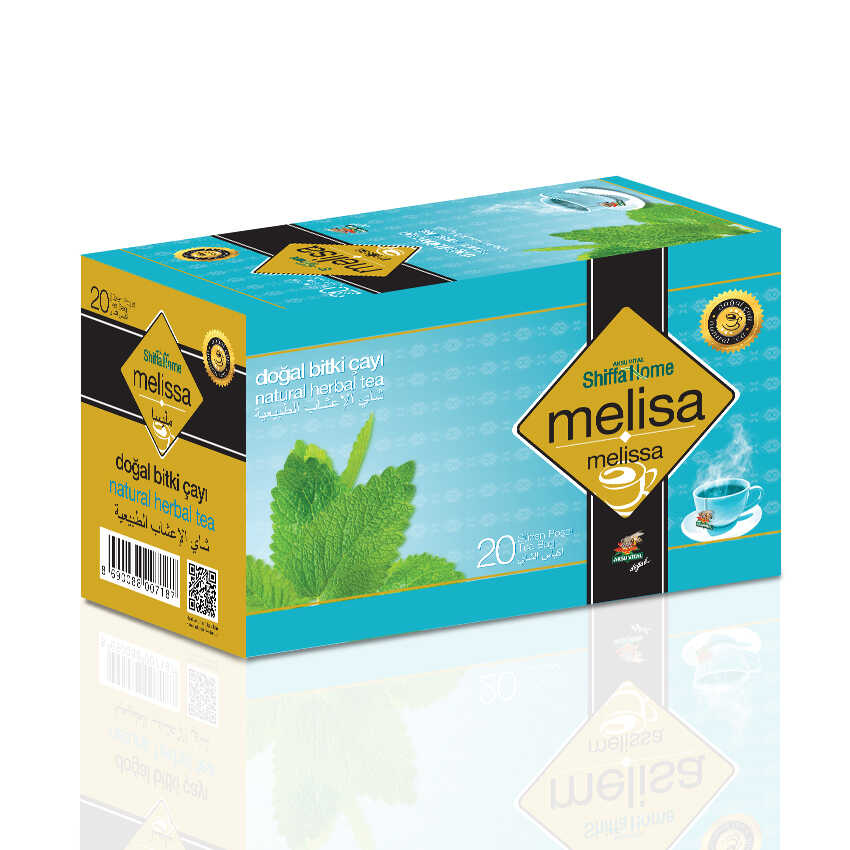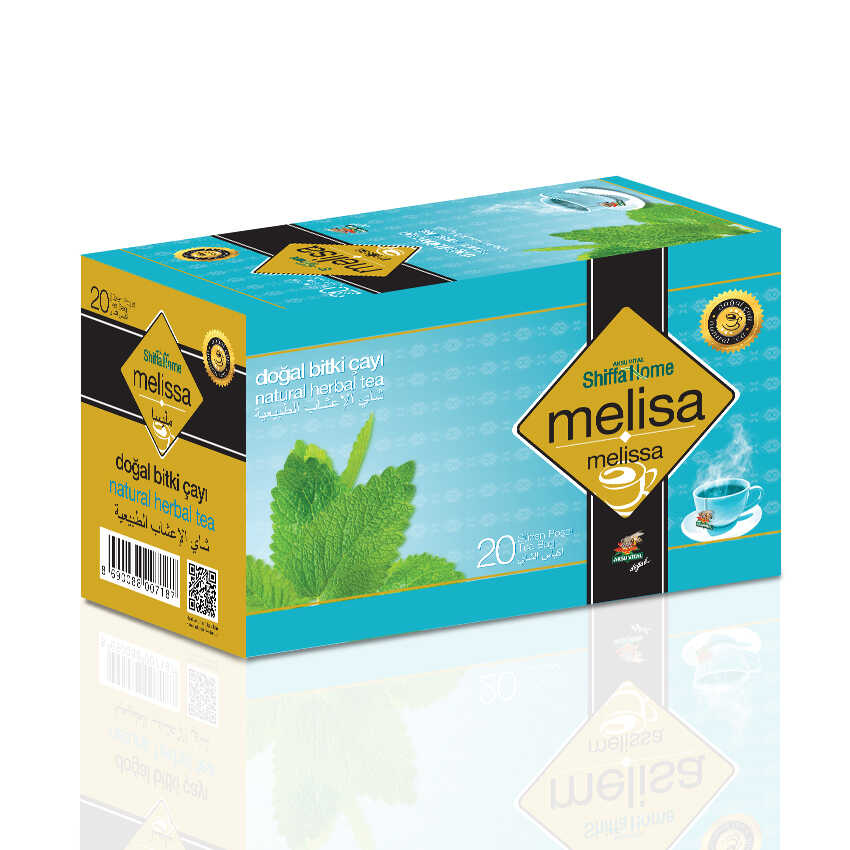 Melissa Herbal Tea 20 Bags, Organic Tea, Natural Products, Turkish Product
M00464
100% Turkish Product

98% customer satisfaction rating

Delivery to shipping within 48 hrs

Only 9.90$ Shipping price for all orders.
SHIFFA HOME Melissa Herbal Tea is a refreshing and calming blend made from the highest quality Melissa officinalis (lemon balm) leaves. Perfect for any time of day, this tea is rich in antioxidants and active ingredients such as vitamins C and A, folic acid, potassium, calcium, zinc, iron, fiber and tannin, as well as flavonoids. It has been shown to support a healthy immune system and promote overall well-being, and has been traditionally used to help improve digestion, support healthy skin and hair, and even boost cognitive function.

In addition to its health benefits, Melissa Herbal Tea has a delicate and soothing lemon balm flavor that makes it the perfect choice for relaxing and unwinding after a long day.
Each box contains 20 individually wrapped tea bags, ensuring that you always have a fresh and flavorful cup of tea at the ready.

To enjoy the full benefits of Melissa Herbal Tea, add the tea bag to a cup of hot water and infuse for 5-10 minutes. It is recommended to use the tea without sweetening, although honey can be added as desired. Pregnant and lactating women are advised to consult with a doctor before consumption.

Store Melissa Herbal Tea in a cool and dry place to ensure maximum freshness and shelf life. Try it today and discover the many benefits of this delicious and nourishing blend.