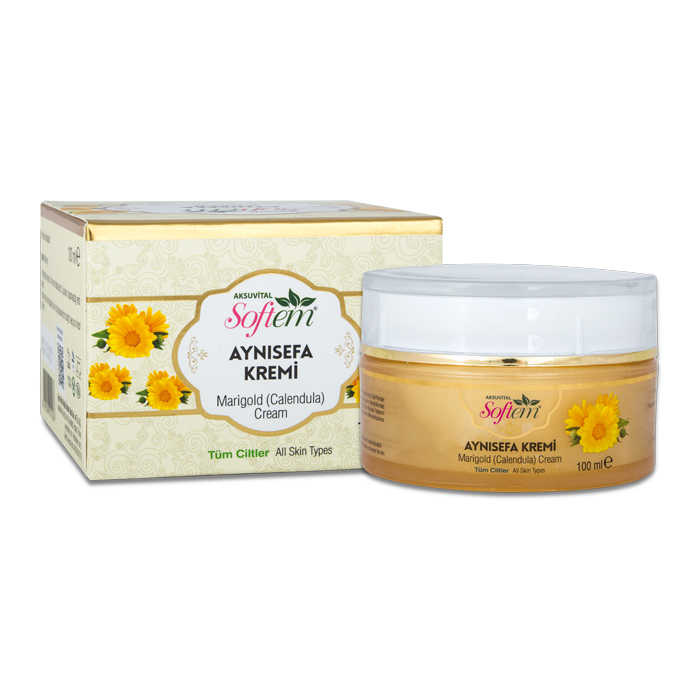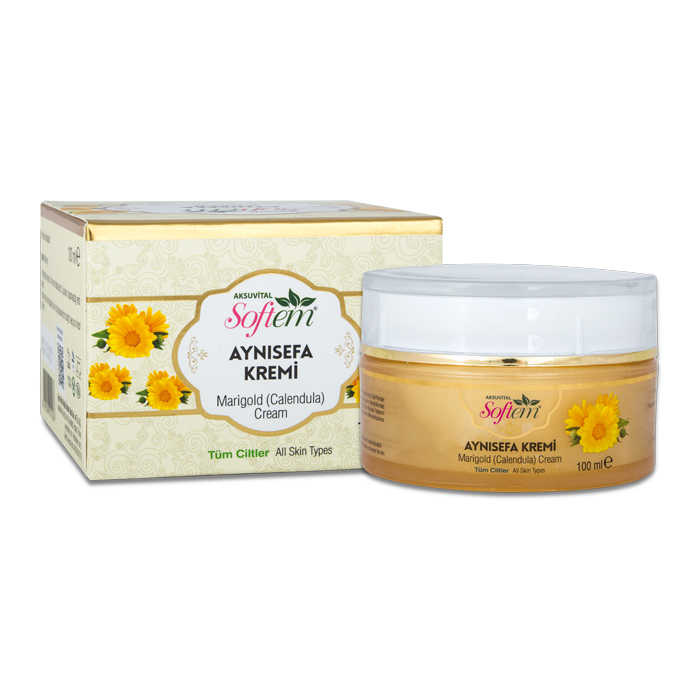 Calendula Cream, Moisturizing and Supporting Cream 100 ml, Organic Herbs, Natural Product
M01489
100% Turkish Product

98% customer satisfaction rating

Delivery to shipping within 48 hrs

Only 9.90$ Shipping price for all orders.
SAMEFA CREAM

It is also known as calendula, Altıncık, narcissus, and nightshade. It starts to bloom at the beginning of May and is an elegant plant with a pleasant smell that continues to bloom until the end of autumn.

Due to the skin not getting enough moisture and various stress factors, excessive dryness occurs on the skin, which can cause cracks in addition to flaking. At the same time, redness and cracking of the hands may occur as a result of dryness. For such cases, you can use calendula cream, which you can easily carry in your bag, every day.

Softem Calendula cream is produced in a formula suitable for the use of all sensitive skin. It can be used to help nourish the skin while moisturizing it. You can apply it to your cleansed skin in the morning and evening. It also has a skin-repairing effect with natural calendula oil.

In addition, calendula cream has a natural structure that can be used safely for itching and flaking on the skin.

Calendula cream; It is a care cream containing the essential oil of the plant, using the natural plant properties of the fragrant calendula flower. Calendula cream, which is suitable for all skin types, has a strong effect against flaky and dry skin.

It does not contain synthetic material and dyestuff.

Softem Calendula cream, which is produced under the necessary hygienic conditions in Aksu Vital R&D center, is produced by carefully selecting from quality raw materials.

Consumption Recommendation: You can apply it to your cleansed skin twice a day, morning and evening. Do not go out in the sun immediately after applying our natural skin care cream.

Storage Conditions and Shelf Life: Store at room temperature (15-30°C). Protect from heat, light and moisture. Keep out of reach of children.

Packaging: 100 ml


Complies with ISO 22000:2005 quality standards,
Does not contain silicone,
Does not contain colorants,
It is produced using high quality, high active ingredients.