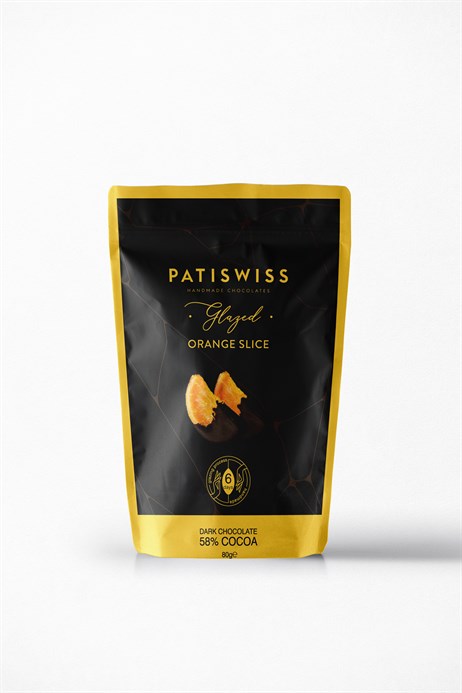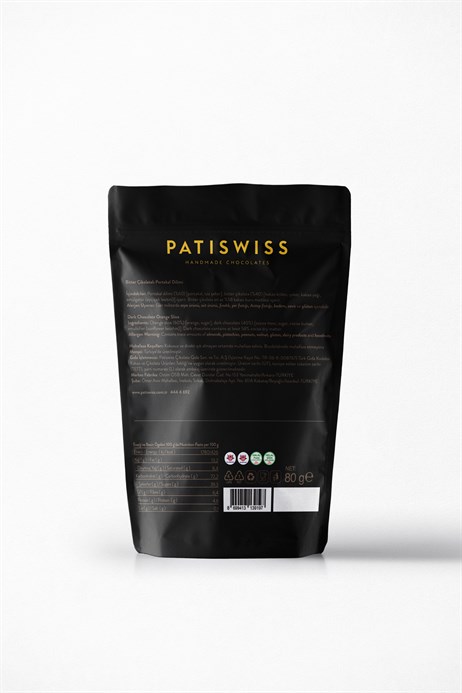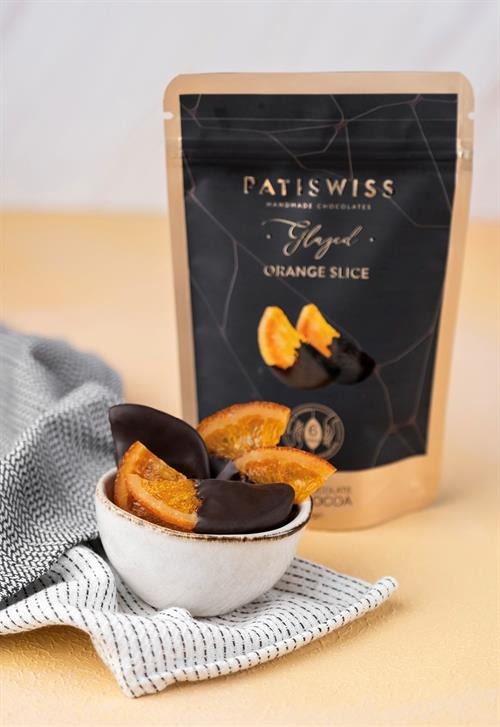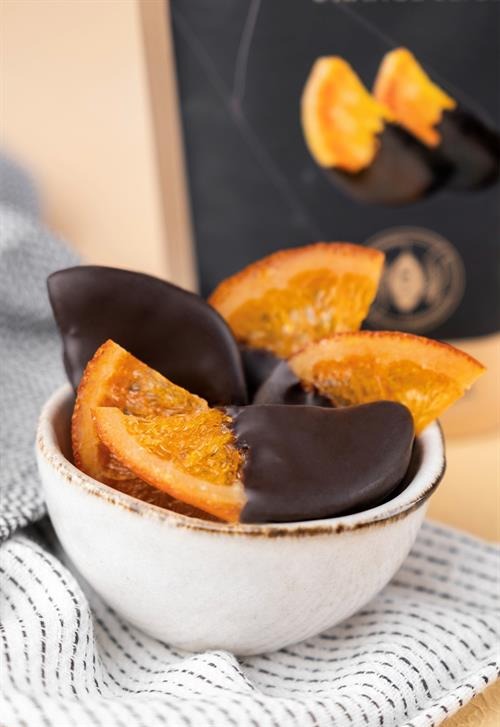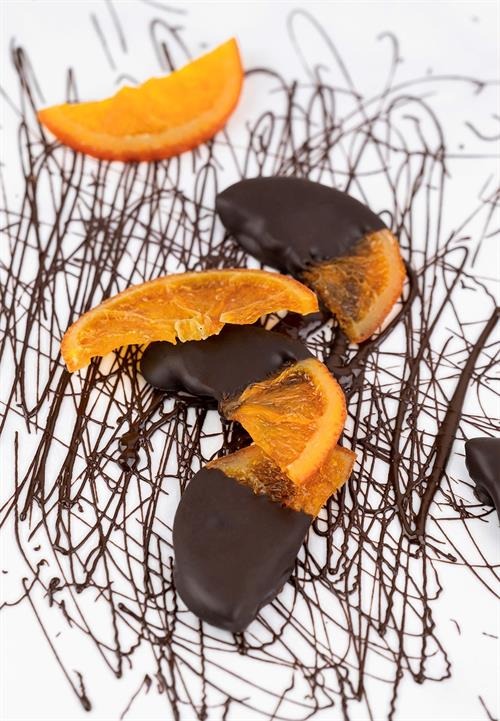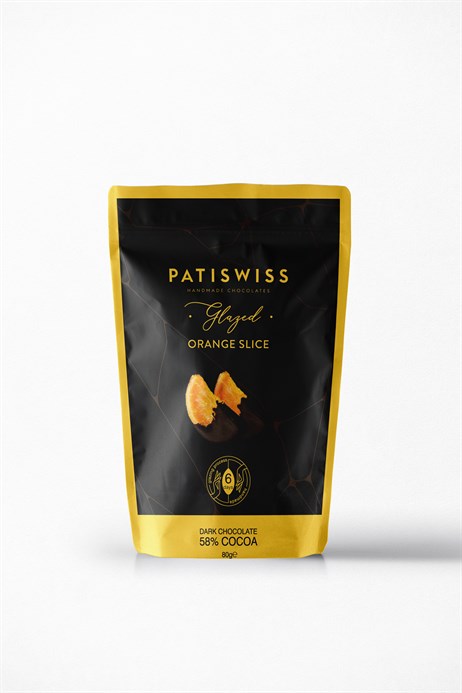 Patiswiss Glazed orange slices dipped in dark chocolate 80 g / 2.82 oz
100% Turkish Product

98% customer satisfaction rating

Delivery to shipping within 48 hrs

Only 9.90$ Shipping price for all orders.
Looking for a delicious and indulgent treat that is sure to satisfy your sweet tooth? Look no further than our dried fruit dipped in luxurious Swiss chocolate. Our delectable treats are available in a range of flavors, including succulent strawberries, tangy oranges, and plump, juicy figs. Each piece is hand-dipped in rich, creamy chocolate and then allowed to cool and set, ensuring that the chocolate coating is perfectly smooth and evenly applied.

Not only are our dried fruit dipped in Swiss chocolate treats delicious, but they are also convenient to order and enjoy. With worldwide shipping to your doorstep, you can indulge in these delicious treats no matter where you are in the world. And with our secure online payment system, you can shop with confidence, knowing that your information is safe and protected.

At BazarTurki, we are dedicated to providing our customers with the highest quality products and the best possible shopping experience. That's why we offer a range of delicious flavors to choose from and convenient worldwide shipping. Head to our website – bazarturki.com – today and indulge in the delicious goodness of our dried fruit dipped in Swiss chocolate. Order now and discover the joys of our delicious treats for yourself! Whether you're looking for a special treat for yourself or a gift for a loved one, our dried fruit dipped in Swiss chocolate is sure to delight and impress.

The magnificent taste of Patiswiss's special formula milk chocolate, half of which has been dipped in dark chocolate, of the orange slices produced by the same people for 16 years, completely handmade in 6 days.

Ingredients;
Orange slice (60%) [orange, granulated sugar], milk chocolate (40%) [Sugar, cocoa butter, whole milk powder, cocoa mass, emulsifier (soy lecithin), natural flavoring (vanilla)].
Milk chocolate contains at least 33.5% cocoa solids.