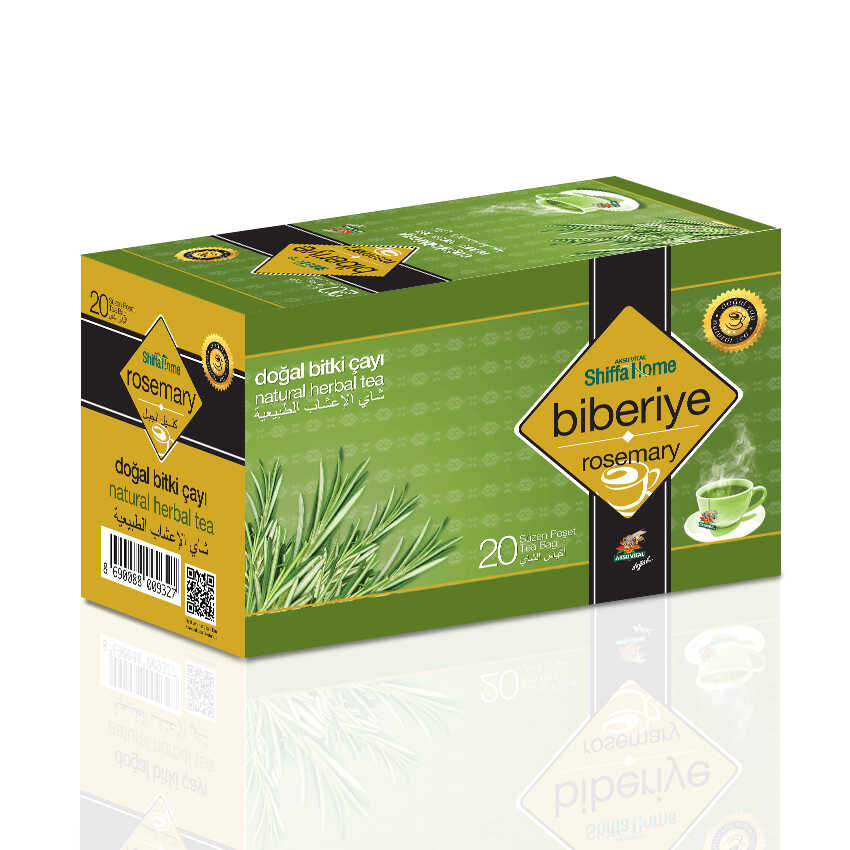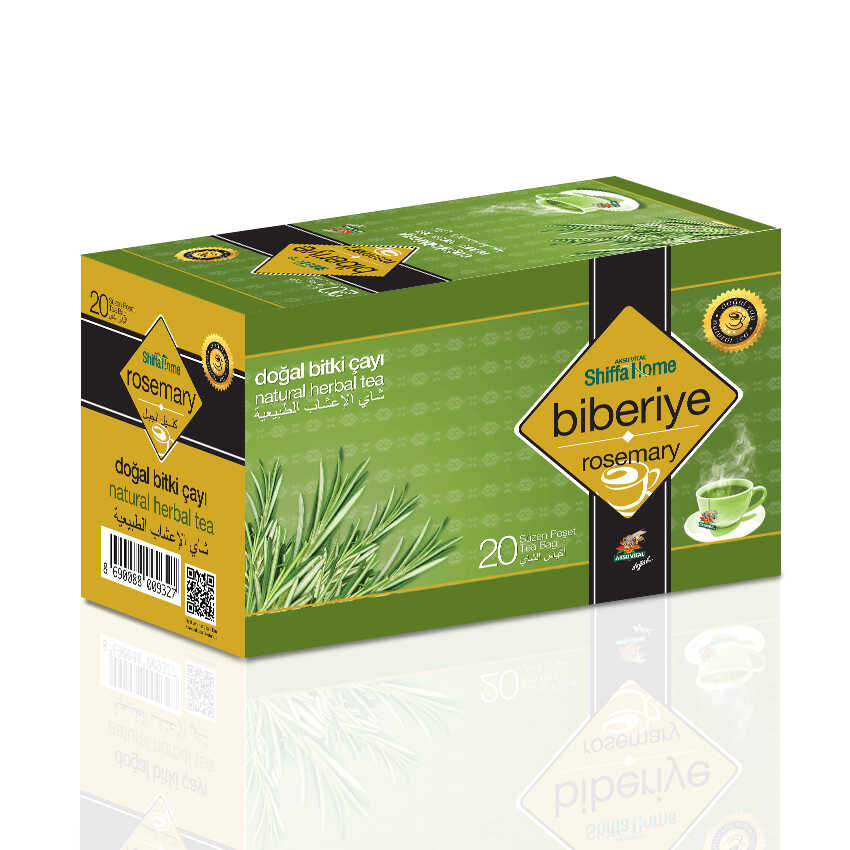 Rosemary Herbal Tea 20 Bags, Organic Tea, Natural Products, Turkish Product
M00470
100% Turkish Product

98% customer satisfaction rating

Delivery to shipping within 48 hrs

Only 9.90$ Shipping price for all orders.
Turkish Rosemary Herbal Tea is a truly unique and delicious tea that's packed with health benefits. Our tea is made from the highest quality rosemary leaves. The rich aroma and taste of this tea is sure to delight your senses, while the various health benefits will leave you feeling rejuvenated and refreshed.

It is very easy to prepare Rosemary Herbal Tea, all you need to do is to add the tea bag to a cup of hot water and infuse for 5-10 minutes. It is recommended to consume it without sweetening, but you can sweeten it with honey as needed. It's important to note that pregnant or lactating women should consult with a doctor before consumption of our Rosemary Herbal Tea to ensure its safety.

What vitamins and minerals can I find in Rosemary Herbal Tea?
Rosemary Herbal Tea is rich in vitamins A, C, K, B1, B6, B9 and minerals like calcium, manganese, copper, iron, and magnesium.

How does Rosemary Herbal Tea help with antioxidants?
Rosemary Herbal Tea is rich in antioxidants which help in preventing free radicals from turning into cancerous cells.

How does Rosemary Herbal Tea help with memory?
Rosemary Herbal Tea has a memory-enhancing effect, keeping the brain fit and vigorous.

How does Rosemary Herbal Tea impacts on immunity?
Rosemary Herbal Tea contributes to the normal functions of immunity, due to its high vitamin C content.


Each package contains 20 tea bags, providing a convenient and long-lasting supply. Plus, with worldwide delivery available, you can enjoy the benefits of our premium Turkish product no matter where you are in the world. Trust Bazarturki for all your herbal tea needs and experience the difference for yourself.