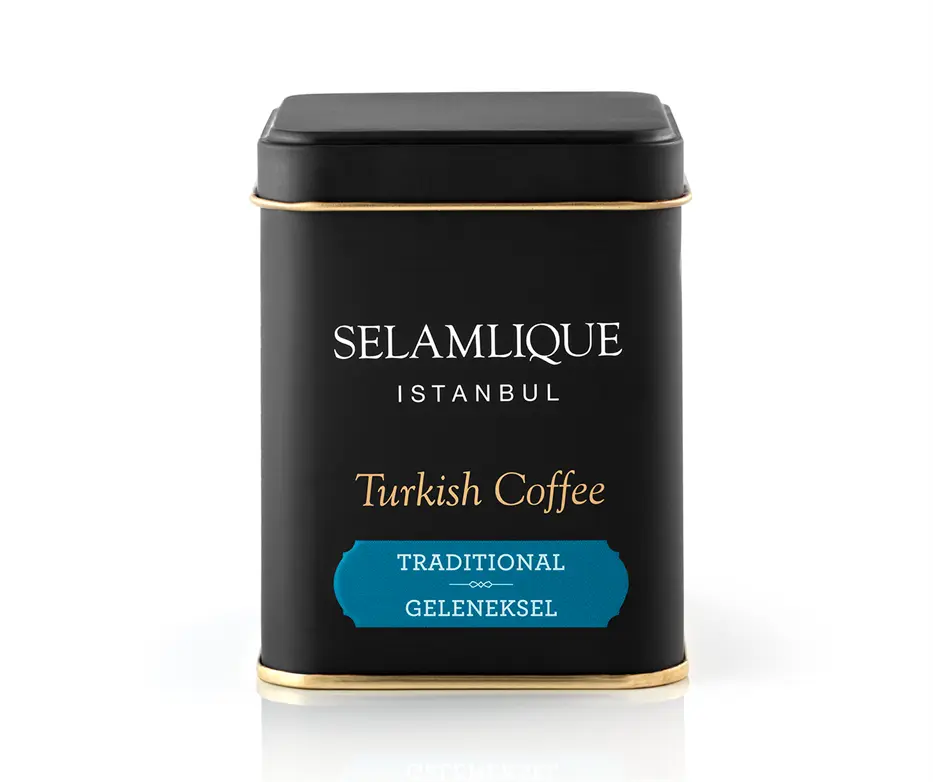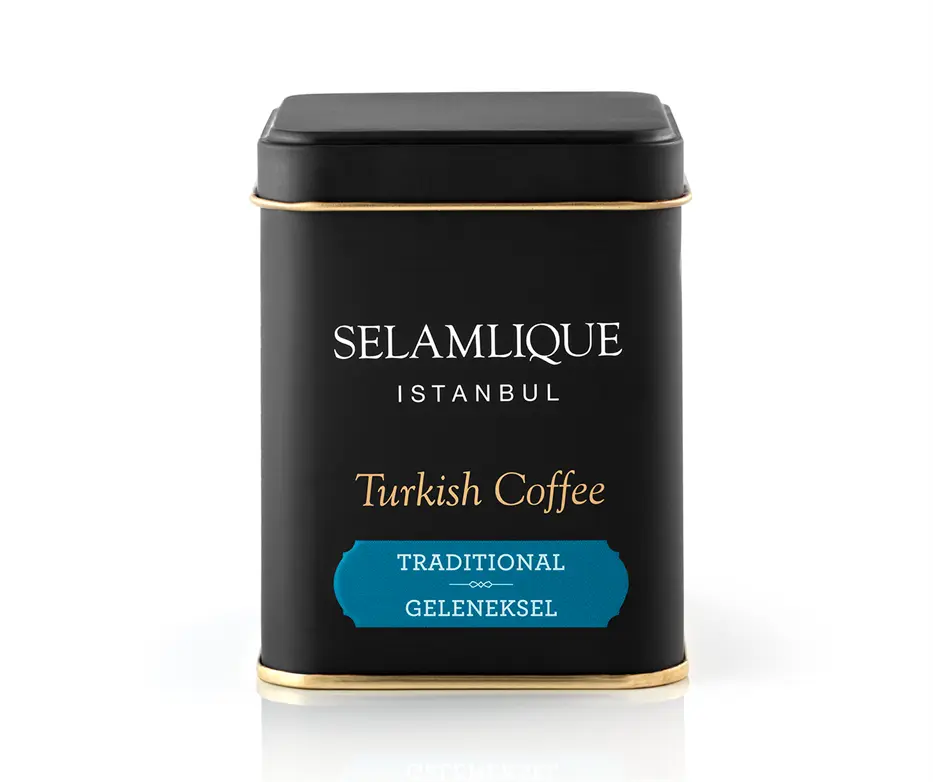 Selamlique Turkish Coffee, Different Flavors 125 g / 4.41 oz
100% Turkish Product

98% customer satisfaction rating

Delivery to shipping within 48 hrs

Only 9.90$ Shipping price for all orders.
Selamlique Turkish Coffee, the authentic and delicious taste of Turkey in every cup. Selamlique Turkish Coffee is made with only the finest and highest quality beans, carefully selected and roasted to perfection to bring out the rich and robust flavor that is unique to Turkish Coffee.

At Bazarturki, we are proud to offer Turkish Coffee to customers around the world. Our website, Bazarturki, is your one-stop shop for all things Turkish, including the finest Turkish coffee. We are committed to providing our customers with the best products and the best service, and we are confident that Selamlique Turkish Coffee will exceed your expectations.

What are the benefits of drinking Turkish Coffee?
Turkish Coffee is a great source of antioxidants, which can help to improve overall health and reduce the risk of disease. It also contains caffeine, which can help to increase energy and focus. Additionally, Turkish coffee has been shown to have a positive effect on mental health and can help to reduce stress and anxiety.

We offer Selamlique Turkish Coffee in different flavors and sizes including 125 g /4.41 oz. Each flavor is unique and has its own characteristic taste.

At Bazarturki, we understand the importance of convenience and that's why we offer worldwide delivery for Selamlique Turkish Coffee. You can enjoy the taste of authentic Turkish coffee from the comfort of your own home, no matter where you are in the world.

Turkish Coffee is the perfect choice for those looking for a delicious and authentic taste of Turkey. With its rich and robust flavor, and the many health benefits it provides, Selamlique Turkish Coffee is a must-try for coffee lovers everywhere.