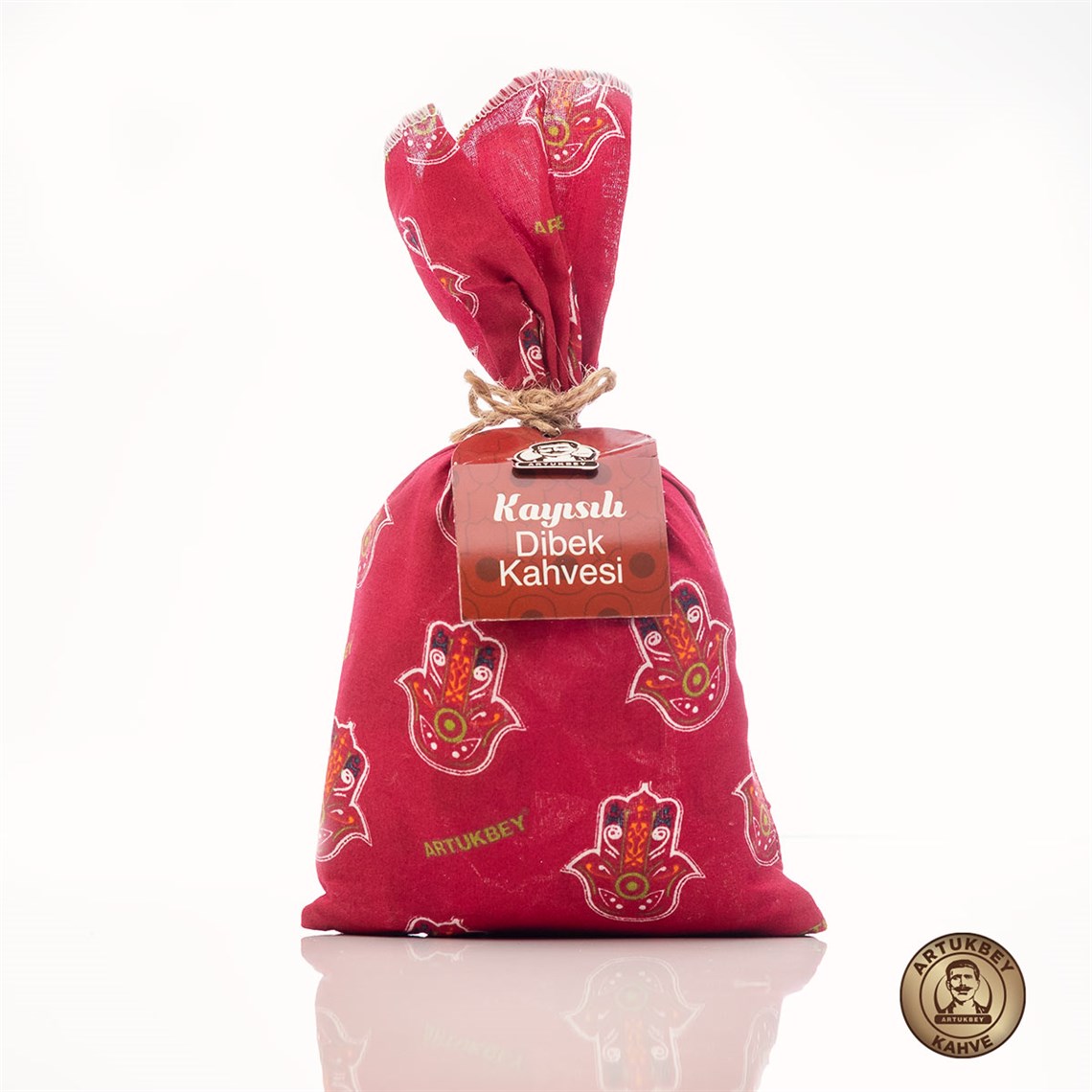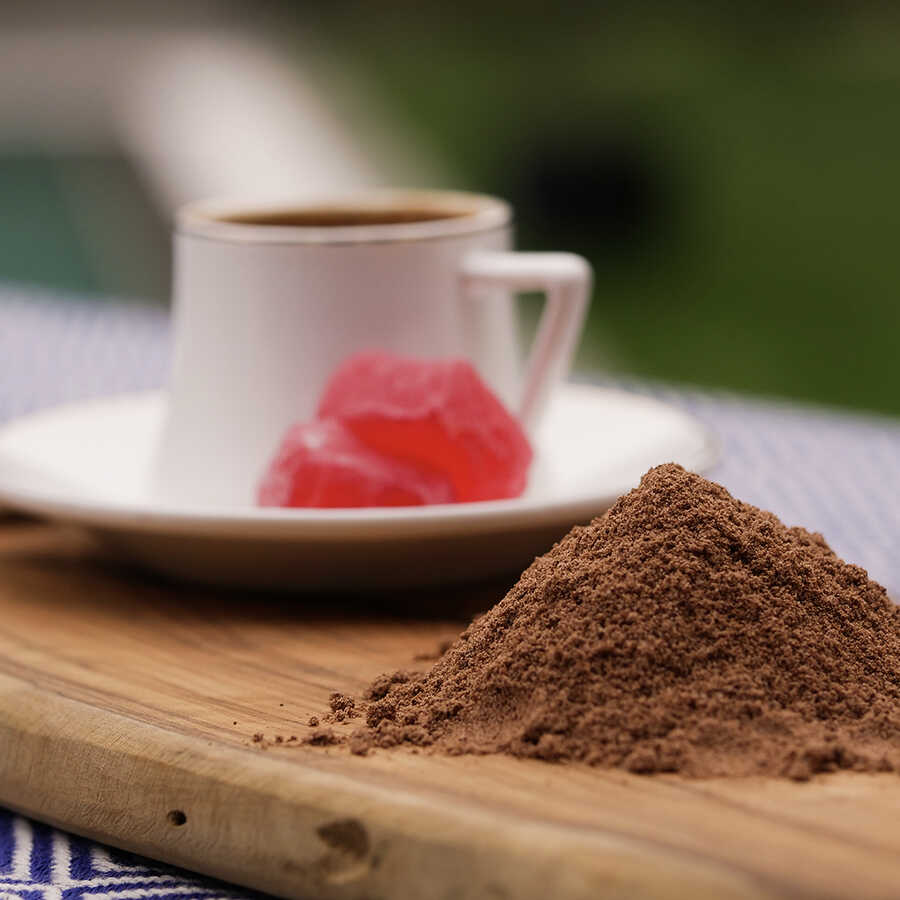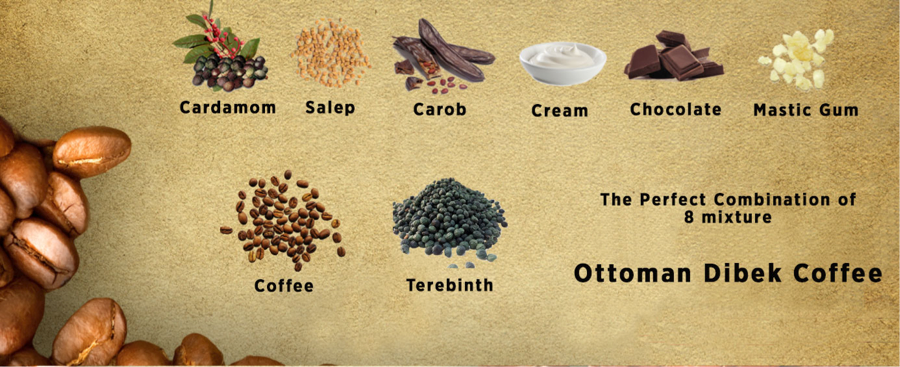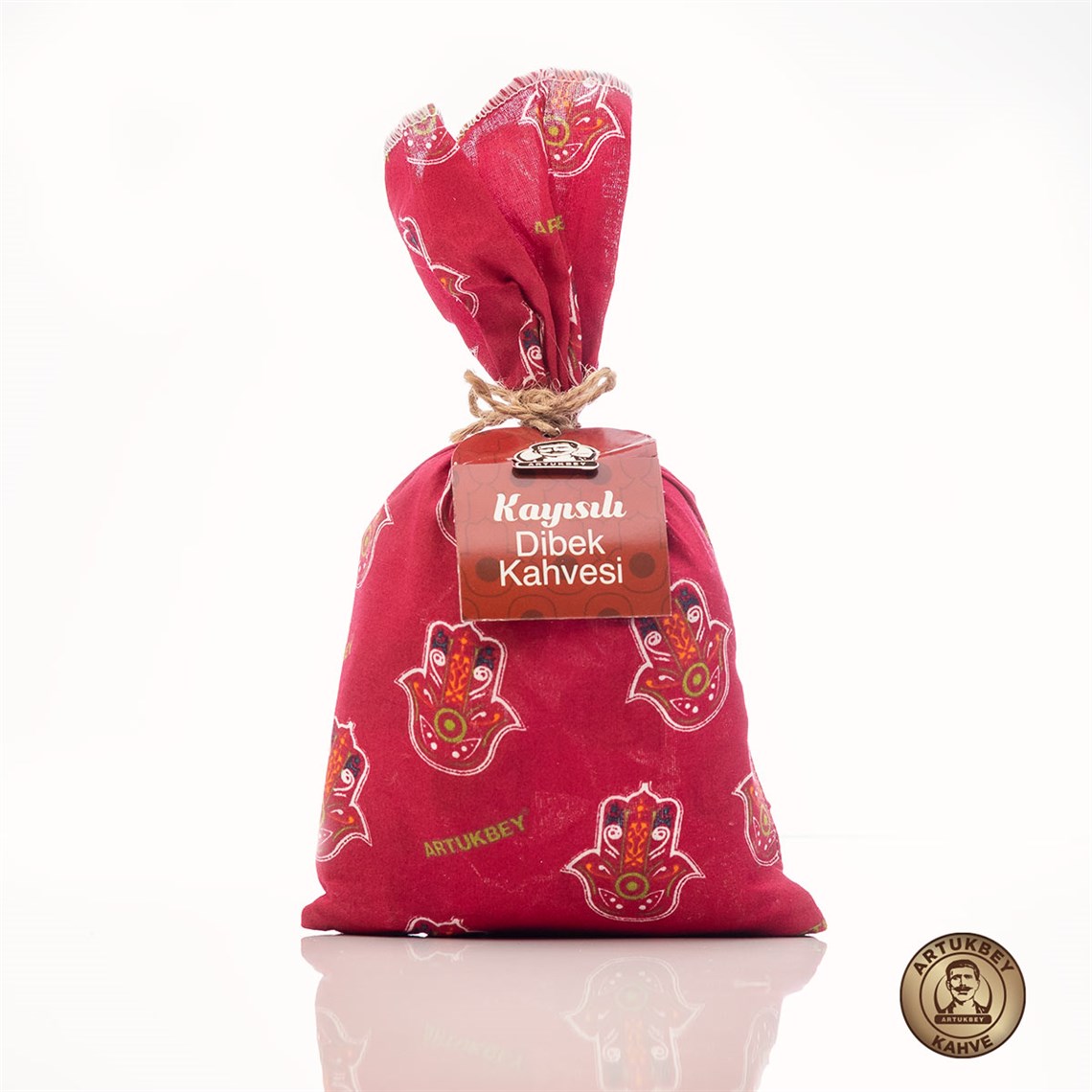 Dibek Coffee 200 g / 7.1 oz, Apricot Flavor Coffee, Colorful Cloth Sack, Turkish Original Taste
100% Turkish Product

98% customer satisfaction rating

Delivery to shipping within 48 hrs

Only 9.90$ Shipping price for all orders.
Introduce a new way of enjoying coffee with Turkish Apricot Flavor Dibek Coffee from Bazarturki. This premium quality Turkish product is a unique blend of fine coffee beans and natural apricot flavor that creates a delicious and satisfying taste.

One of the best things about Turkish Apricot Flavor Dibek Coffee is that it offers not only a unique and delicious taste but also a lot of benefits. It has a mental strengthening effect that helps to boost energy and focus, making it perfect for busy professionals and students. The natural apricot flavor also helps to stimulate the digestive system. Additionally, it is known to strengthen memory, aid in digestion, and even remove bad breath. It is also believed to have healing properties for the stomach and is useful for treating colds and ringworm. With continuous use, it may even help with loss of appetite and act as a diuretic.

Preparation of Artukbey Coffee in Six Steps;
- For each Turkish Coffee Cup, Pour 2 Dessert Spoons of Dibek Coffee into the Coffee pot
- Add Optional Sugar
- Add More Water For Each Cup Of Turkish Coffee
- Let's mix our coffee pot well before putting it on the fire, then let's leave our coffee pot on low fire and continue mixing.
- Let's finish the mixing process before it starts to boil.
- Coffee will start to rise after it starts to boil well, let's fill the cups after it rises well.

Each package of Turkish Apricot Flavor Dibek Coffee comes in a 200 g/7.1 oz package, making it the perfect size for those who want to stock up on their coffee supply.
At Bazarturki, we take great pride in offering our customers high-quality products at competitive prices. And with our fast delivery service, you can have your Turkish Apricot Flavor Dibek Coffee delivered right to your doorstep in no time. Don't miss out on this unique and delicious coffee experience.