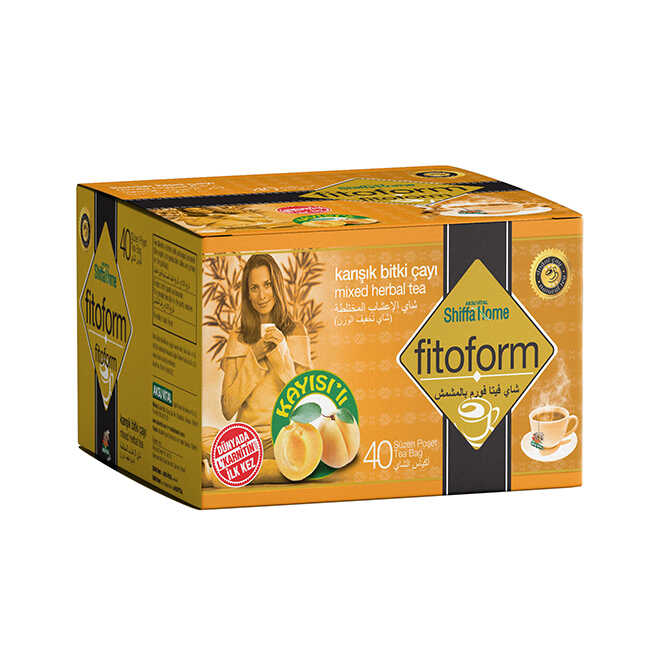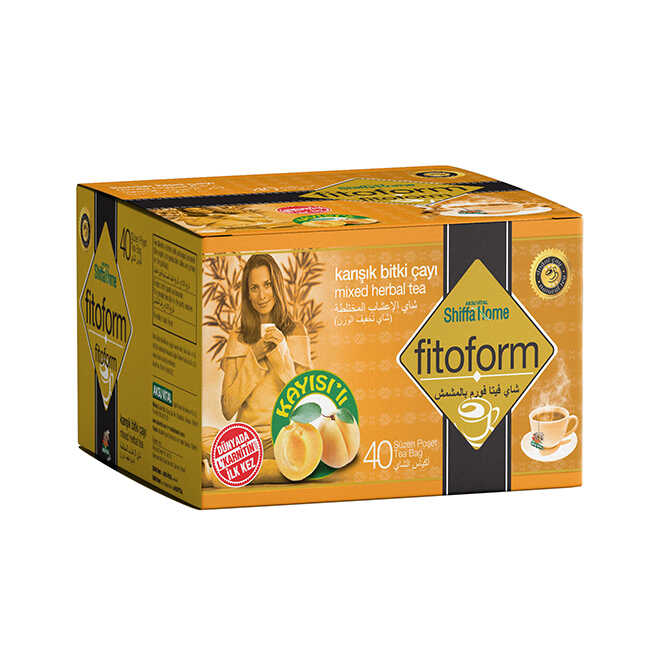 Fitform Weight Loss Tea, Apricot Herbal Tea 40 Bags, Organic Tea, Turkish Natural Product
M00472
100% Turkish Product

98% customer satisfaction rating

Delivery to shipping within 48 hrs

Only 9.90$ Shipping price for all orders.
Turkish Apricot Herbal Tea - a delicious and nutritious tea that is designed to help you achieve your weight loss goals while enjoying the natural taste of apricot. This Turkish product is made with a blend of fennel fruit, senna leaf, raspberry leaf, birch leaf, nettle leaf, gunpowder bark, apricot, peach, orange flavor, juniper berry, yarrow, Sambucus nigra, elderberry fruit, granulated apricot juice and many more natural plants of nature that is sure to delight your senses and rejuvenate your body.

Apricot Herbal Tea is perfect for those looking for a natural way to support weight loss and improve their overall health. It contains 40 tea bags, so you can enjoy a cup of tea every day for more than a month.

This tea provides several benefits, it is a great choice for those who want to enjoy a delicious tea while achieving their fitness goals, it's formulated to help you with weight loss, it also has diuretic and laxative properties which can help to support digestion and detoxification processes.

To enjoy the benefits of Apricot Herbal Tea, simply add the tea bag to a cup of hot water and infuse for 5-10 minutes. It is recommended to use herbal teas without sweetening, however, it can be sweetened with honey as needed. The brewing method is very important in herbal teas, the tea bag should be added to the boiled water and allowed to brew. It is important to note that pregnant and lactating women should use the tea in consultation with a doctor.

Get your Apricot Herbal Tea today from Bazarturki and see the benefits for yourself! With its unique blend of natural ingredients and its long-standing reputation for quality, it's no wonder that Apricot Herbal Tea is one of the most popular herbal teas on the market today. Bazarturki also offers fast and reliable delivery service to all the world.