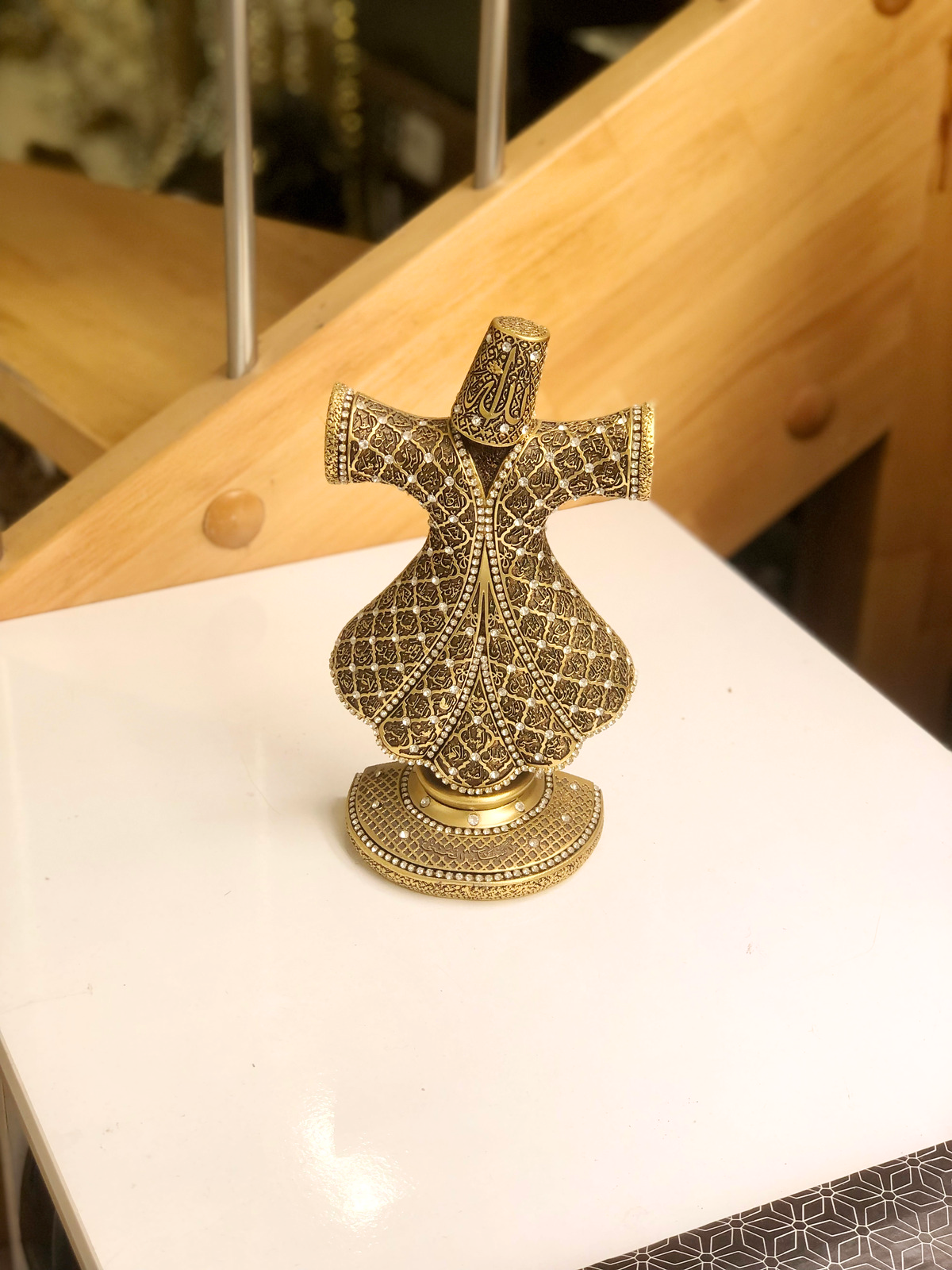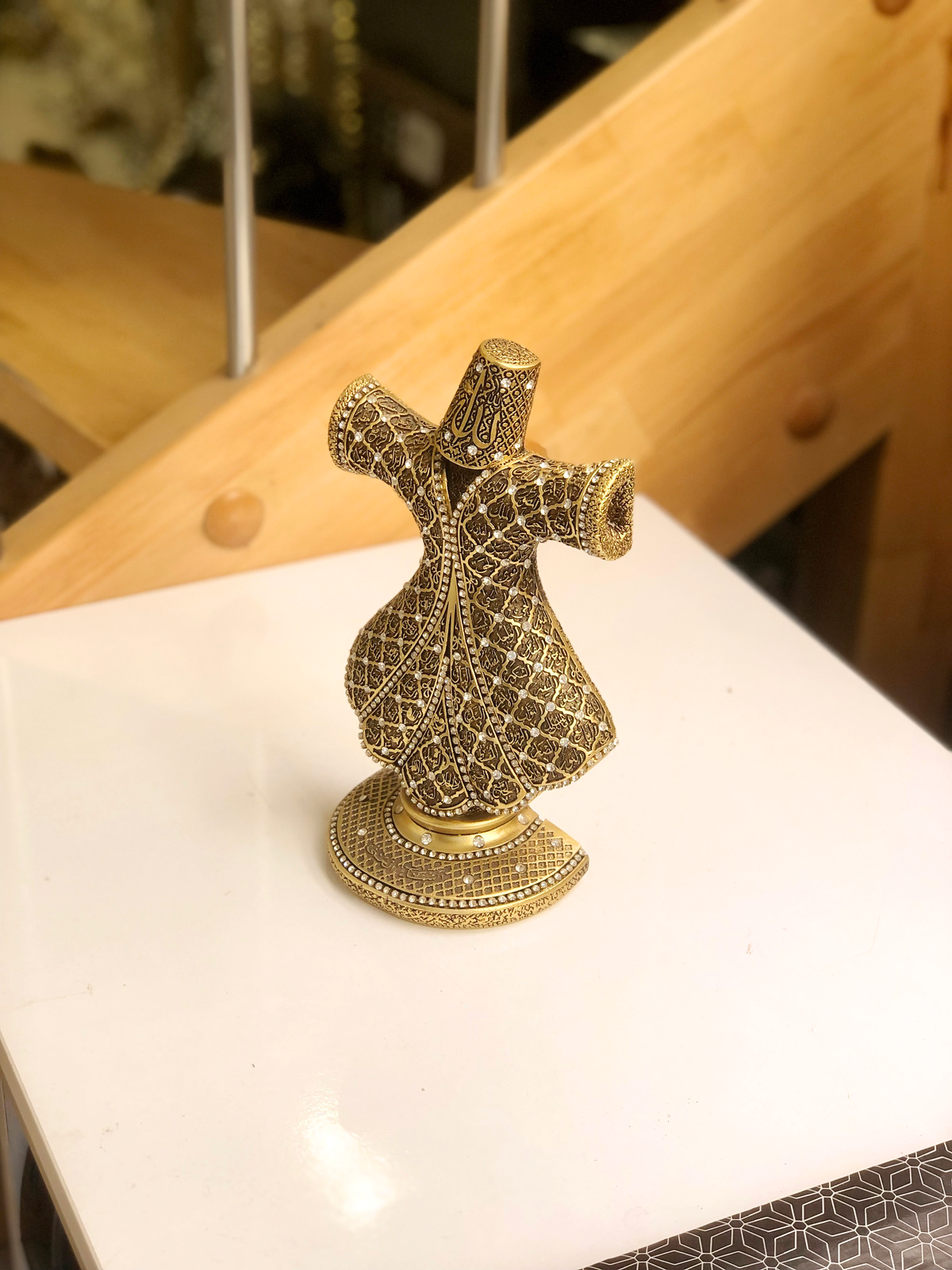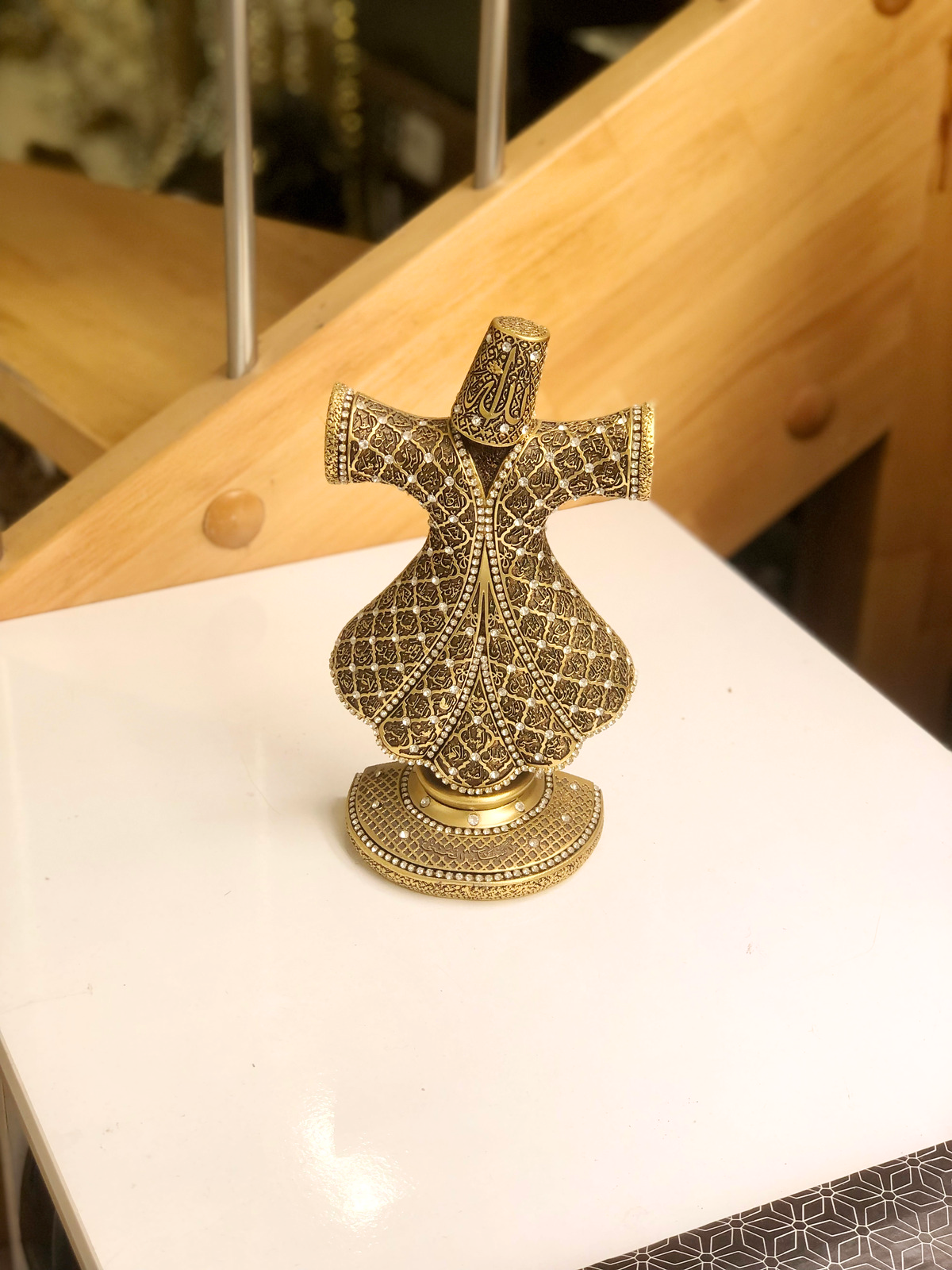 HandMade Whirling Dervish Figure Trinket of 99 Name of Allah With Stand, Embroidered Decoration, Mevlevi, Islamic Gift
100% Turkish Product

98% customer satisfaction rating

Delivery to shipping within 48 hrs

Only 9.90$ Shipping price for all orders.
The Handmade Whirling Dervish Figure Trinket of 99 Name of Allah with Stand is a unique and ornate piece of Islamic art that is perfect for both home decoration and gifting purposes. This exquisite trinket is embroidered with intricate patterns, featuring the 99 names of Allah and is a symbol of the Mevlevi tradition.

This Islamic Masterpiece is not only a decorative item, but also a symbol of faith, spirituality and devotion. The intricate patterns and fine craftsmanship of this trinket make it an ideal addition to any Islamic home decor collection. This beautiful trinket is designed to complement other Islamic home decor elements, such as paintings, oriental decorations, and Islamic textiles.

The Handmade Whirling Dervish Figure Trinket comes in two sizes - small and big. The small size measures 5x8x18 cm and weighs 0.47 kg / 1.03 lb, while the big size measures 8x24x11 cm and weighs 1 kg / 2.2 lb. The product is 100 percent hand made by talented Turkish craftsmen in Turkey and is easily shipped worldwide and safely packed to ensure it arrives in perfect condition.

This trinket is a perfect gift for Muslim family members, friends, or for special occasions such as Ramadan and Eid. It is a unique and special way to show someone you care, and to celebrate the important values and traditions of Islam.

Make a statement in your home decor with this beautiful and meaningful trinket from Bazarturki, the one-stop-shop for Turkish handcrafted products. Our website offers a wide range of Islamic art and home decor items, all of which are made with the finest materials and crafted with care by skilled artisans.

So, don't wait any longer. Add the Handmade Whirling Dervish Figure Trinket of 99 Name of Allah with Stand to your collection today and let its beauty and significance fill your home. Bazarturki delivers to all corners of the world, so no matter where you are, you can enjoy this magnificent piece of art.