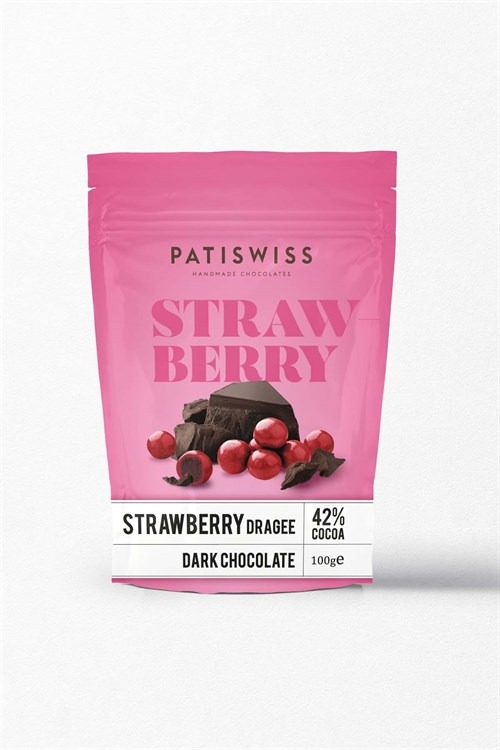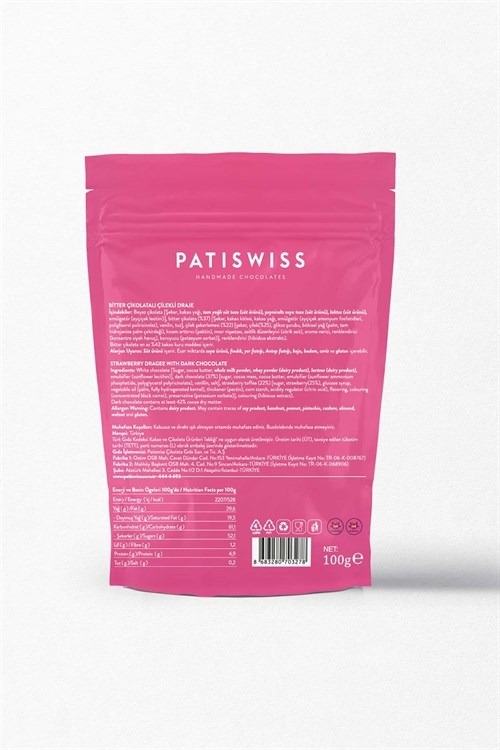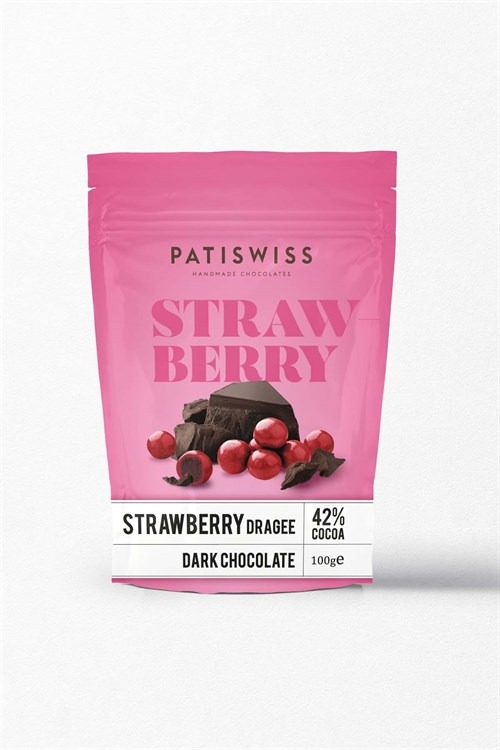 Patiswiss Red Strawberry Dragee Covered With Dark Chocolate 100 g / 3.5 oz
100% Turkish Product

98% customer satisfaction rating

Delivery to shipping within 48 hrs

Only 9.90$ Shipping price for all orders.
Indulge in a luxurious chocolate experience with our

Patiswiss Red Strawberry Dragee,
the perfect treat for all dark chocolate lovers and strawberry enthusiasts. This premium confectionery offers a tantalizing combination of sweet, juicy strawberries and rich, dark chocolate, creating a flavor experience like no other.
Ingredients: Dark chocolate (67%) [Contains cocoa mass, sugar, cocoa butter, emulsifier (soy lecithin), natural vanilla flavoring], red strawberries (33%) [sugar, glucose syrup, cornstarch, flavoring, color].
Each dragee is made entirely by hand using a special formula that combines Patiswiss milk and 100% dark and white chocolate for a truly unique taste. The juicy, red strawberries are coated in a thick layer of decadent dark chocolate, making each bite a sweet and indulgent treat.
Patiswiss takes great pride in the quality of their ingredients, using only the finest dark chocolate and the freshest red strawberries to make this confectionery. The dark chocolate is made with real cocoa mass, sugar, and natural vanilla flavoring, creating a rich and creamy flavor that is sure to please.
This product is perfect for special occasions and makes a wonderful gift for a loved one, or simply as a sweet treat for yourself. With delivery available to all parts of the world, you can enjoy the exceptional taste of Patiswiss Red Strawberry Dragee anywhere, anytime.
Discover the irresistible flavor of Patiswiss Red Strawberry Dragee and experience a true handcrafted confectionery masterpiece today. You can purchase this amazing product from Bazarturki, the leading confectionery retailer. Get your hands on a box of Patiswiss Red Strawberry Dragee and taste the difference that quality ingredients and handcrafted production make