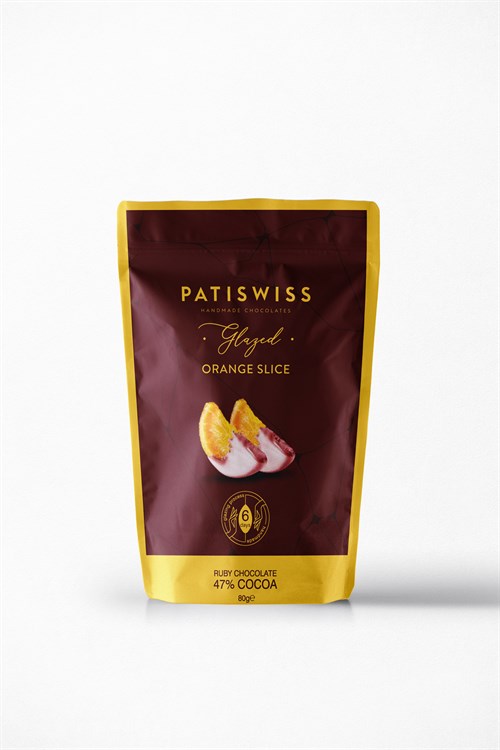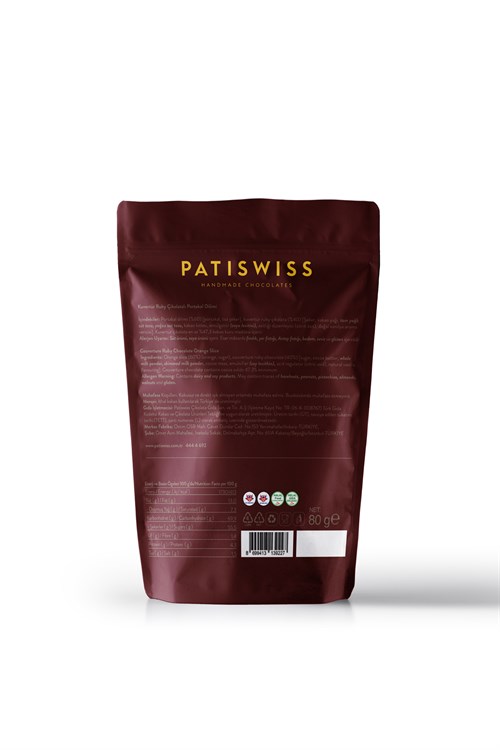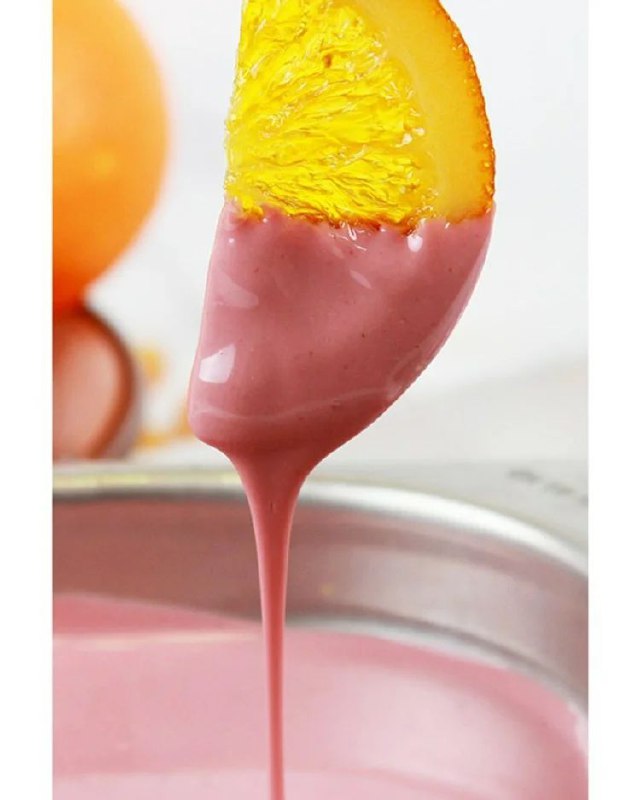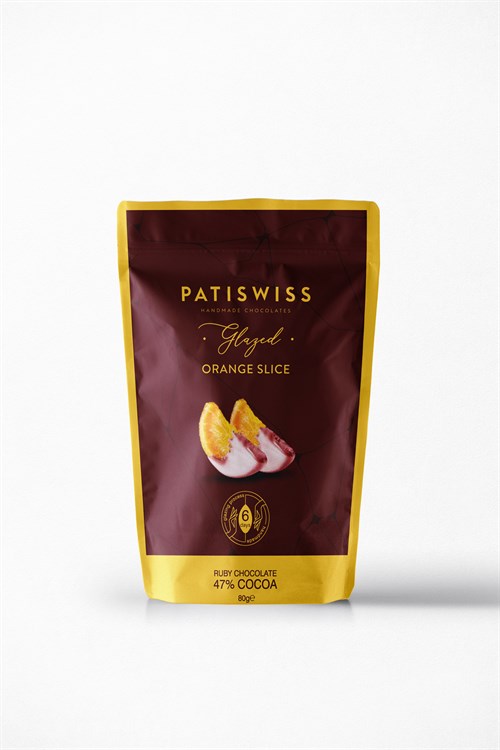 Patiswiss Glazed Ruby Chocolate Orange Slices 80 g / 2.82 oz
100% Turkish Product

98% customer satisfaction rating

Delivery to shipping within 48 hrs

Only 9.90$ Shipping price for all orders.
Indulge in the rich and decadent flavor of Patiswiss Glazed Ruby Chocolate Orange Slices, the latest addition to Patiswiss's chocolate collection, now available on Bazarturki, the ultimate destination for chocolate lovers. These orange slices are a unique and delicious addition to Patiswiss's chocolate collection and are sure to impress.

Made with a special formula ruby chocolate, half of which is dipped in chocolate, and completely handmade, these orange slices have been produced by the same people for 16 years, ensuring that the quality and taste are consistent and delicious. The perfect blend of tangy and sweet oranges with the unique berry-fruitiness and distinct pink color of ruby chocolate creates a one-of-a-kind taste experience.

This chocolate is a perfect match with the tangy and sweet taste of oranges. Each orange slice is made with 60% orange and granulated sugar, and 40% ruby chocolate. The ruby chocolate contains at least 33.5% cocoa solids, guaranteeing that the chocolates are not only delicious but also high-quality.

The package contains 80 g / 2.82 oz of chocolate orange slices, making it the perfect gift for any occasion.

At Bazarturki, we are committed to making our chocolates available to chocolate lovers all over the world. That's why we offer delivery of our chocolates to any location in the world. So, whether you're looking to treat yourself or share the joy with loved ones, Bazarturki has got you covered.

Our website Bazarturki offers a wide range of chocolates for you to choose from, and our delivery service ensures that you can enjoy our chocolates no matter where you are in the world. Order now and taste the difference with Patiswiss Glazed Ruby Chocolate Orange Slices.