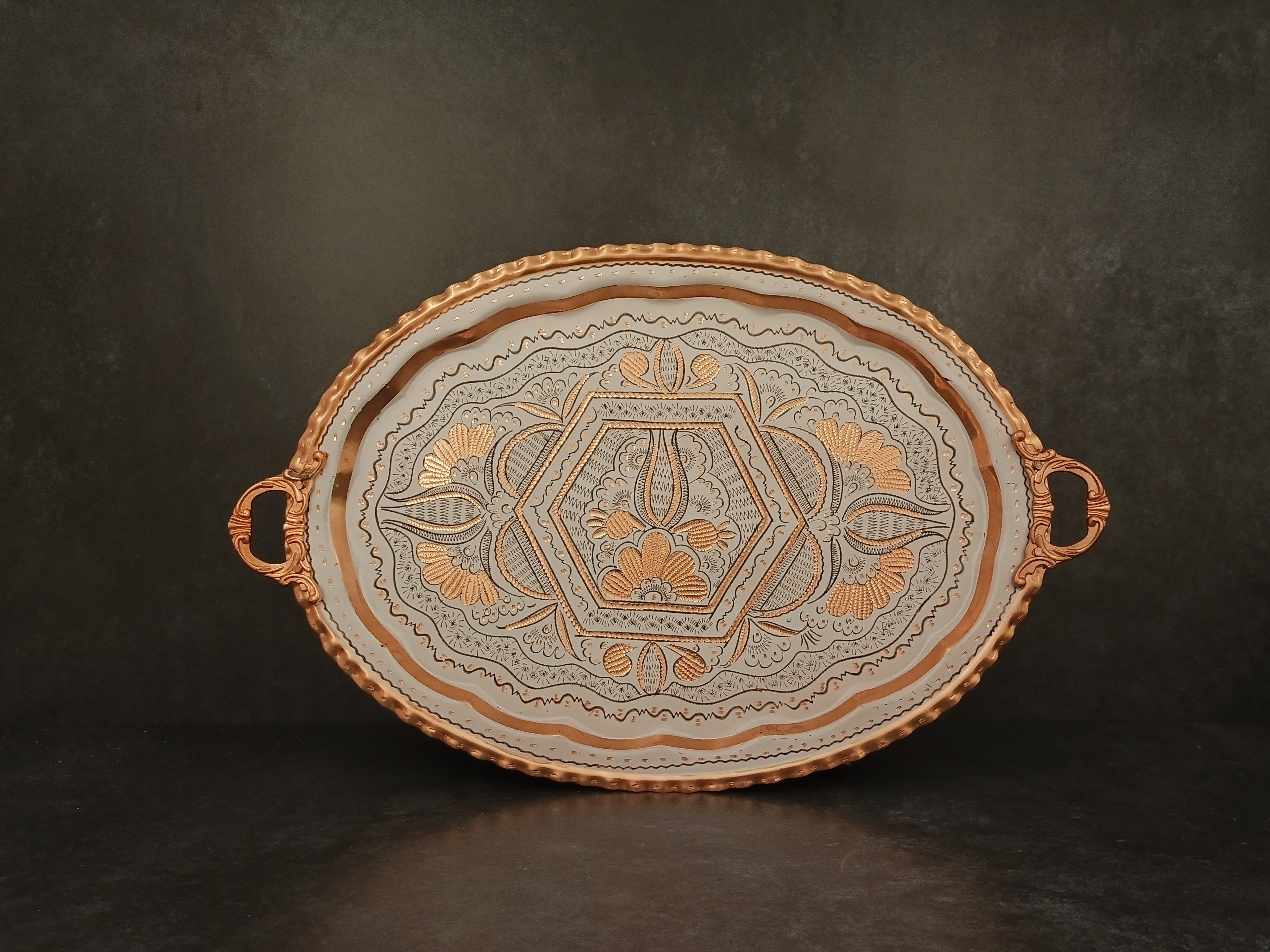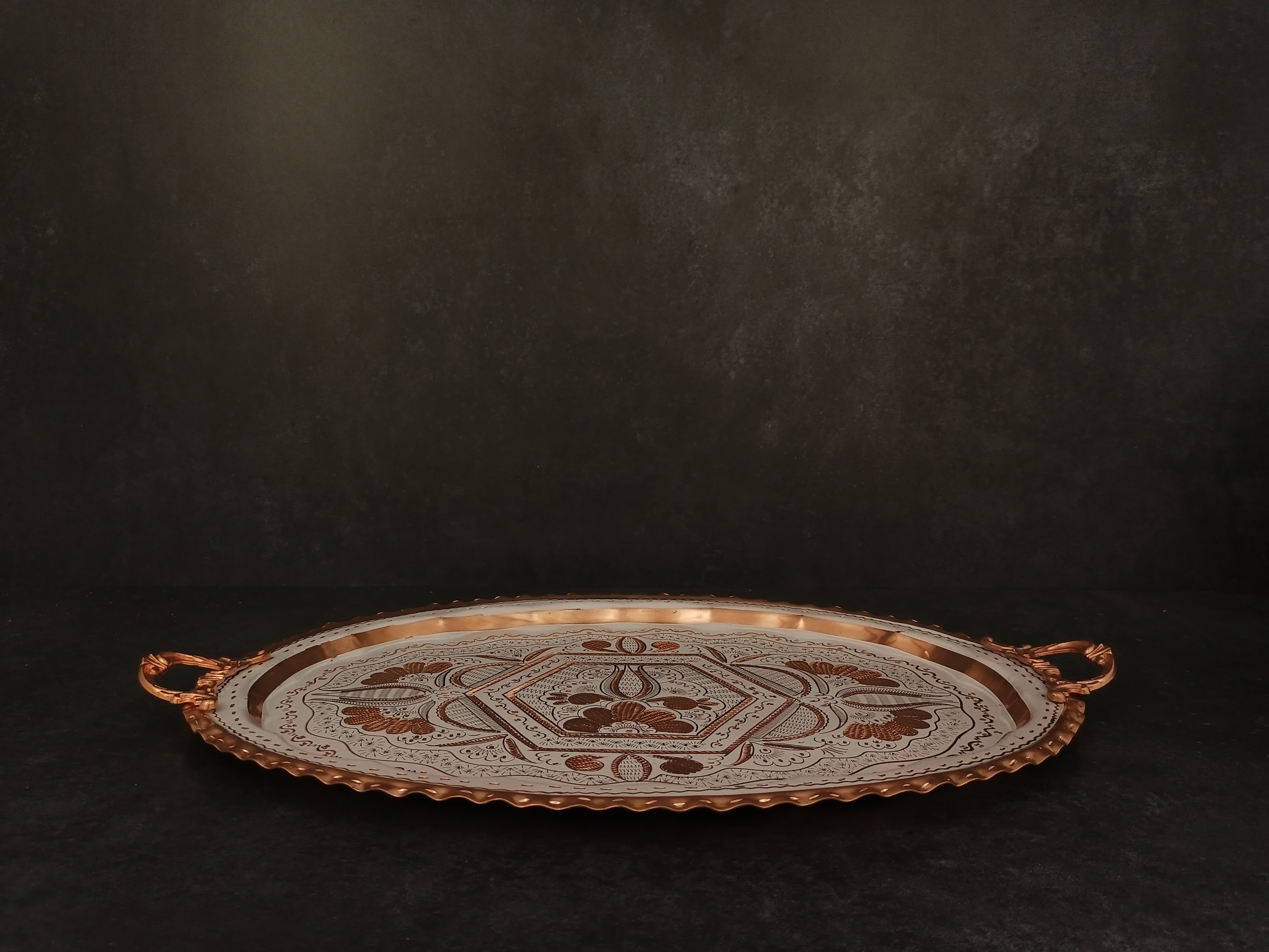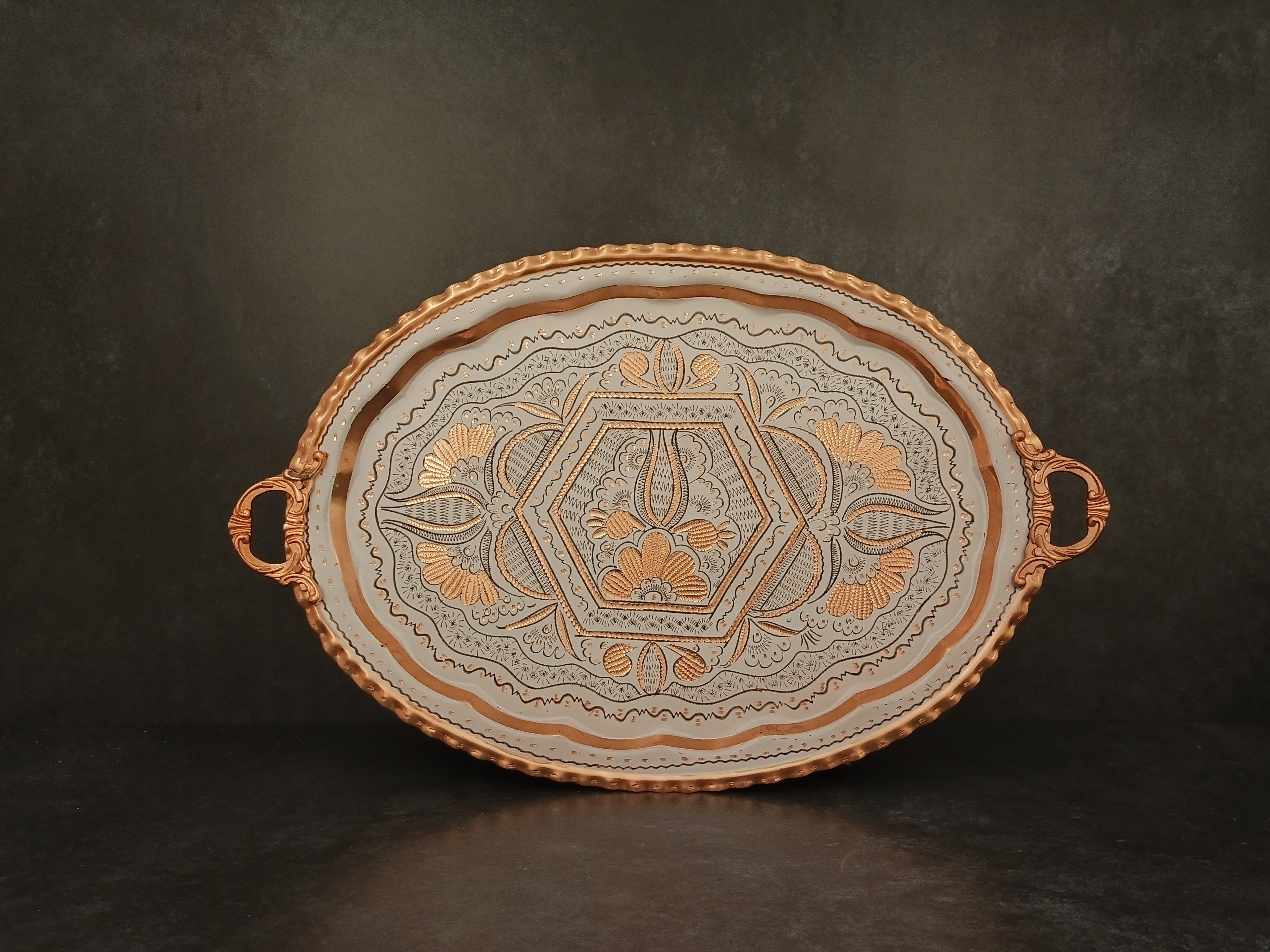 Turkish Handmade Copper Tray, Oval Serving Tray, Turkish Style Royal Decorated Coffee Table Tray
100% Turkish Product

98% customer satisfaction rating

Delivery to shipping within 48 hrs

Only 9.90$ Shipping price for all orders.

it can be used as vintage on your shelfs and also be as a gift to a new married couple to bless them , amazing for decoration.
our products are made with love and professionality, Our products are 100 percent hand made and easily shipped worldwide and safely packed to be in your hands with its perfect form .
All of our serving trays are produced from one piece of solid copper with a thickness of 0.8-1 mm. Handles excluded.
They are made of brass and nailed to trays with rivets.

You Can Use this product for decorative purposes in your home Or Get it as a gift to your friends on their birthdays, weddings and other special occasions.

Dimension:
Small: 33*20 cm
Medium: 40*23 cm
Large : 50*32 cm

Weight:
Small 330 gr / 11.6 ounces
Medium 410 gr / 14.4 ounces
large 725 gr / 25.5 ounces

Operating İnstructions:
- Do not wash your product in the dishwasher.
- Avoid cleaning with chemical cleaners and hard sponges.


Warnings:
- Unpainted parts of the product may darken over time due to the nature of copper. In this case,
cleaning with a little lemon salt mixture will work.
- Our products are completely handcrafted, so there may be slight variations in engravings.