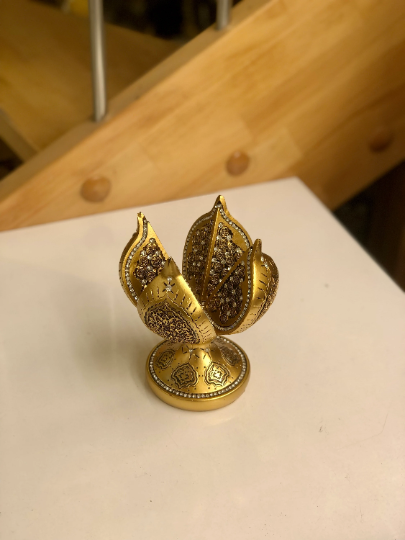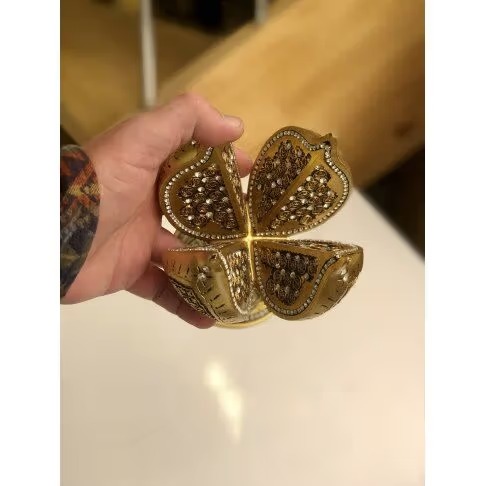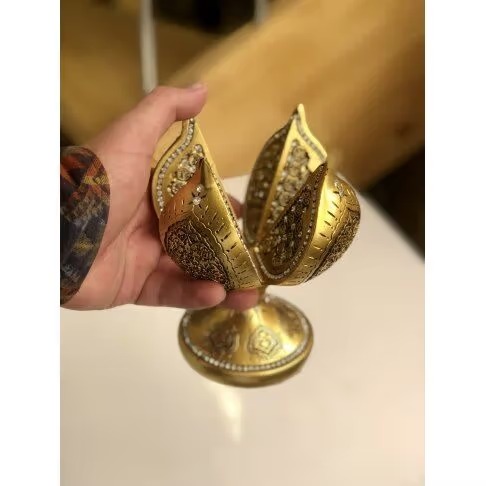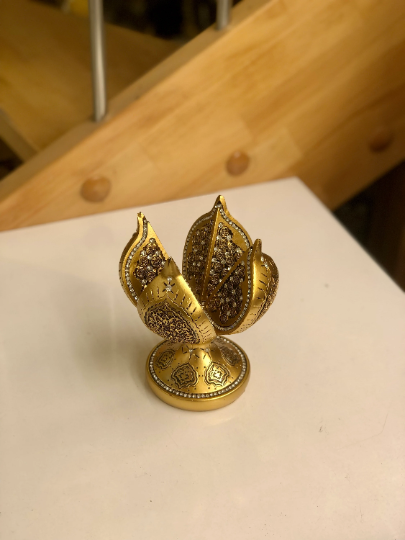 Turkish Handmade Decorative Pomegranate Figure, Antique Outside Ornament, Home Decoration
100% Turkish Product

98% customer satisfaction rating

Delivery to shipping within 48 hrs

Only 9.90$ Shipping price for all orders.
Experience the beauty and charm of Turkey with our Turkish Handmade Decorative Pomegranate Figure, featuring an antique outside ornament that exudes elegance and sophistication. This exquisite Pomegranate figure is not only a decorative masterpiece, but it also adds a touch of Turkish culture to your home.

This Decorative Pomegranate may be used as a stunning centerpiece for your desk or shelf. It is also an ideal gift for special occasions such as birthdays, weddings, and housewarmings. You can be confident in the knowledge that your gift is handmade with traditional Turkish techniques and fantastic attention to detail. The laces and motifs on this piece have been created by hand, taking over several days to make each Beautiful Pomegranate.

As each piece is handmade, there may be slight variations in color tones and patterns, adding to its unique charm and character. You can be sure that no two pieces are the same, making this Pomegranate figure an exclusive item.

Bring a touch of Turkish artistry to your home with this Handmade Pomegranate. Be the first to own this wonderful piece of art, and don't forget to check out the rest of its siblings to create a stunning collection.

Dimensions:
Size: 11X11X16 cm / 4.3x4.3x6.2 inch
Weight: 0,820 kg / 1.8 lb

Shop with confidence and visit our website Bazarturki to see our full range of Turkish Handmade Decorative Pieces. As a Turkish product, our Pomegranate figure is authentic, and we offer delivery to all parts of the world. So why wait? Bring a piece of Turkish culture to your home today with our Handmade Decorative Pomegranate Figure.