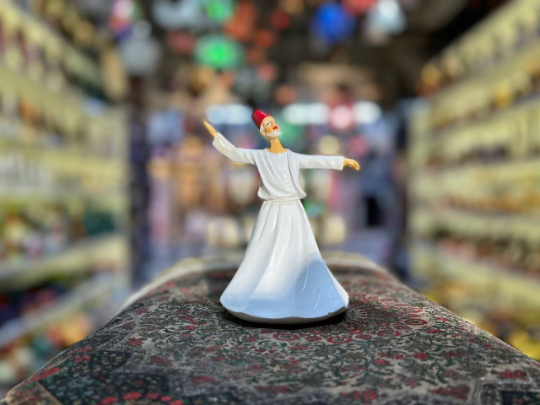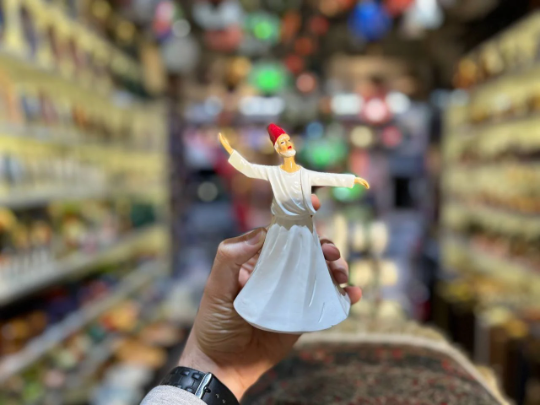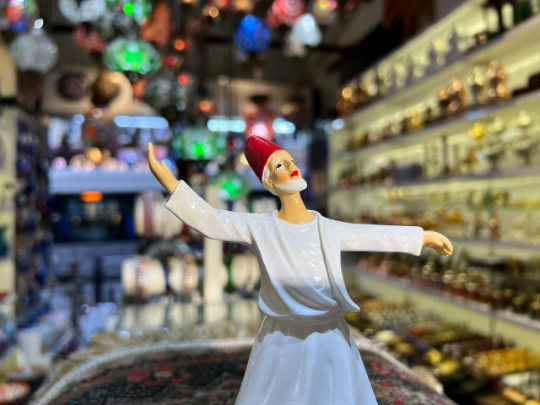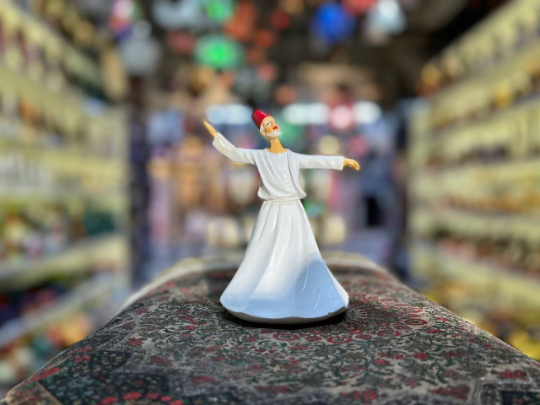 Turkish Handmade Pollster Dervish, Mevlana Figure, Ottoman Decoration-White
100% Turkish Product

98% customer satisfaction rating

Delivery to shipping within 48 hrs

Only 9.90$ Shipping price for all orders.
Introducing the decorative handmade whirling dervish figure – a stunning piece of home decor that captures the beauty and spirituality of one of Turkey's most iconic cultural traditions. Handcrafted by skilled Turkish craftsmen, this piece is a true work of art, combining intricate details and high-quality materials to create a truly unique and stunning piece.

The whirling dervish is a beloved symbol of Sufi mysticism and devotion in Turkey and beyond, and this handmade figure perfectly captures the essence of this iconic ritual. The figure is expertly carved and painted by hand, with each tiny detail carefully crafted to create a lifelike and authentic representation of a whirling dervish in motion.

The whirling dervish figure is made from solid polyester, a durable and high-quality material that is perfect for this type of intricate and detailed artwork. The figure is coated with a protective layer to help prevent fading or chipping, ensuring that it will remain as vibrant and beautiful as the day you receive it.

This whirling dervish figure makes a bold statement in any space. Its rich colors and intricate details make it a striking addition to any room, whether displayed on a shelf, mantle, or tabletop. It would make a perfect gift for a loved one, or a beautiful addition to your own home decor.

In addition to its stunning visual appeal, this whirling dervish figure is also a testament to the rich traditions and techniques of Turkish craftsmen. Each piece is handmade with love and care. When you purchase this whirling dervish figure, you are not only adding a beautiful piece to your home, but also supporting the centuries-old traditions and techniques of Turkish craftsmen.

Whether you are a fan of Turkish culture, a collector of unique home decor, or simply looking to add a touch of spirituality and cultural significance to your home, this decorative handmade whirling dervish figure is sure to be a treasured addition. So don't wait – add this beautiful piece to your collection today and bring a little piece of Turkey into your home.