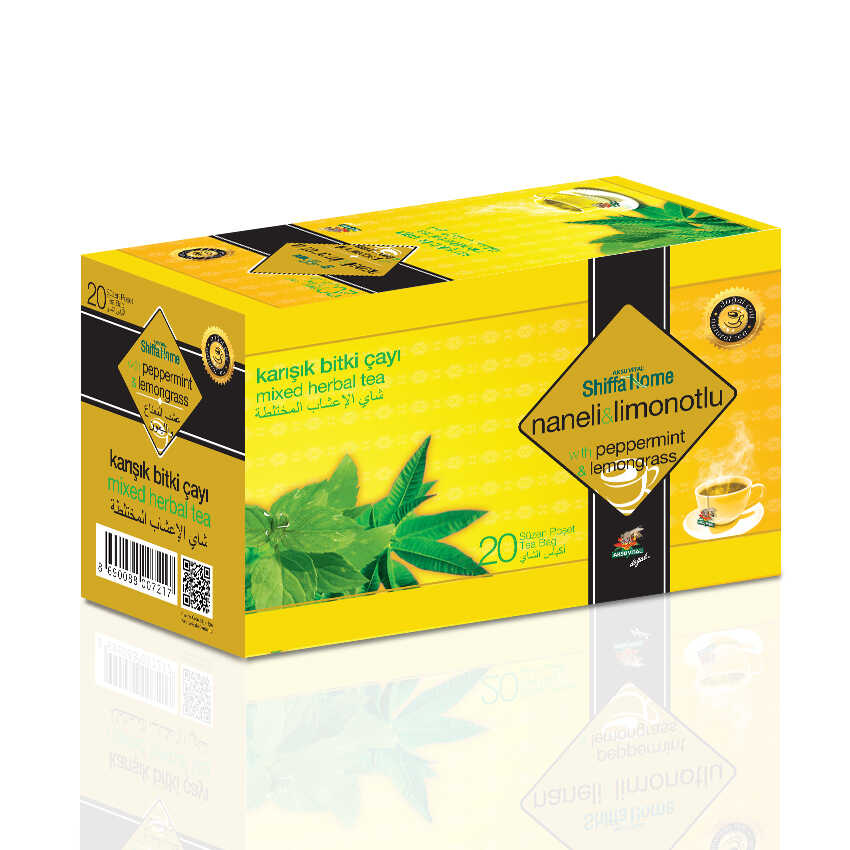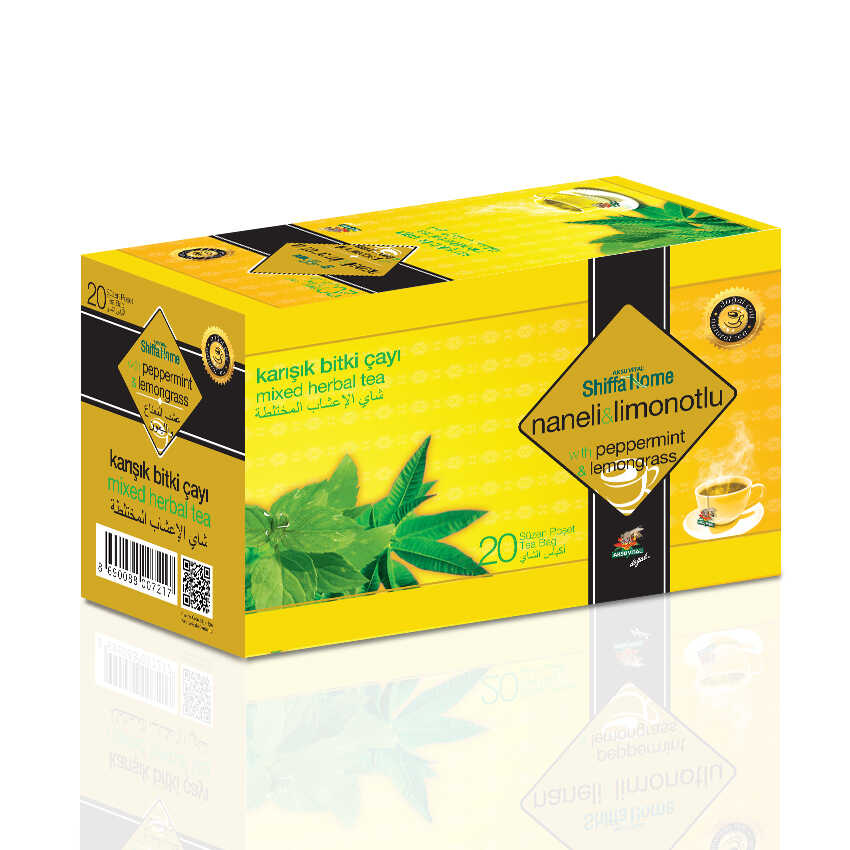 Mint Lemongrass Tea, Mixed Herbal Tea 20 Bags, Organic Tea, Natural Products, Turkish Product
M00467
100% Turkish Product

98% customer satisfaction rating

Delivery to shipping within 48 hrs

Only 9.90$ Shipping price for all orders.
SHIFFA HOME's Mint Lemongrass Tea is a refreshing and invigorating blend of two classic flavors. The mint provides a cool, crisp taste that is sure to awaken your senses, while the lemongrass adds a subtle, citrusy depth to the flavor.

In addition to its delicious flavor, Turkish Mint Lemongrass Tea also offers numerous health benefits. The mint has been traditionally used to help alleviate digestive issues, and the lemongrass is believed to have antioxidant properties. This tasty tea may also help to reduce stress and promote relaxation, making it the perfect drink to enjoy after a long day.

One of the great things about Mint Lemongrass Tea is that it comes in a convenient package containing 20 tea bags. This makes it easy to keep a supply on hand at all times, so you can enjoy a cup of this delicious tea whenever the mood strikes.

To enjoy Mint Lemongrass Tea, simply add one tea bag to a cup of hot water and let it infuse for 5-10 minutes. For best results, it is recommended to consume this herbal tea without sweeteners, although a little honey can be added to taste if desired.

Pregnant and lactating women should consult with a healthcare professional before incorporating this tea into their diet.

To ensure the freshness and potency of your Mint Lemongrass Tea, be sure to store it in a cool and dry place.

Try it today and discover the many benefits of this refreshing blend!