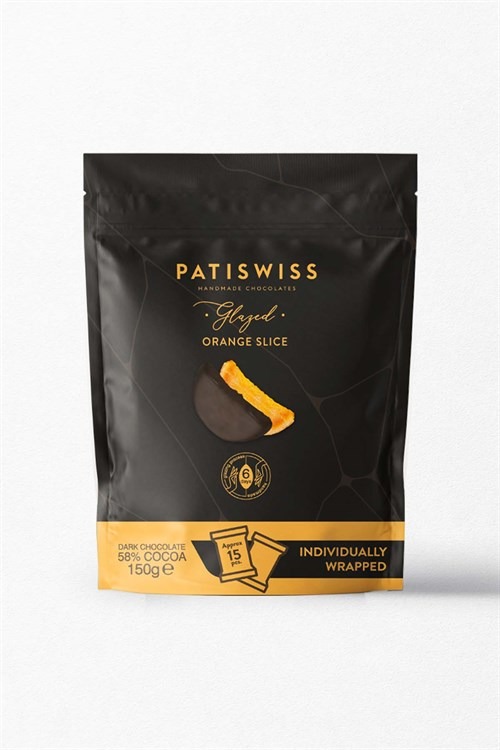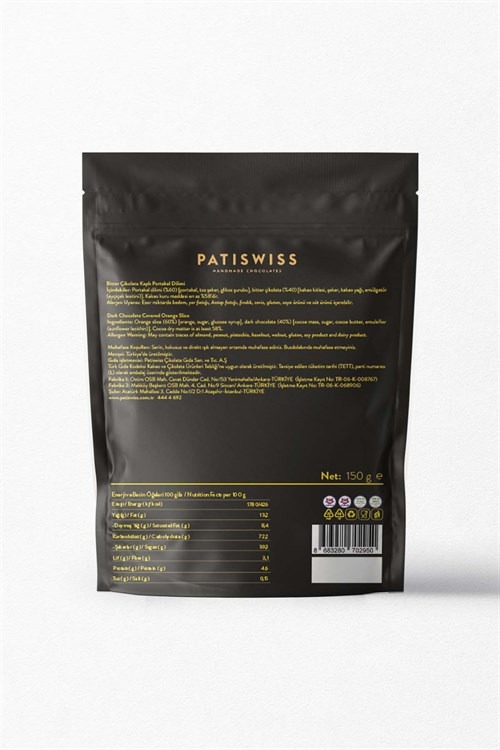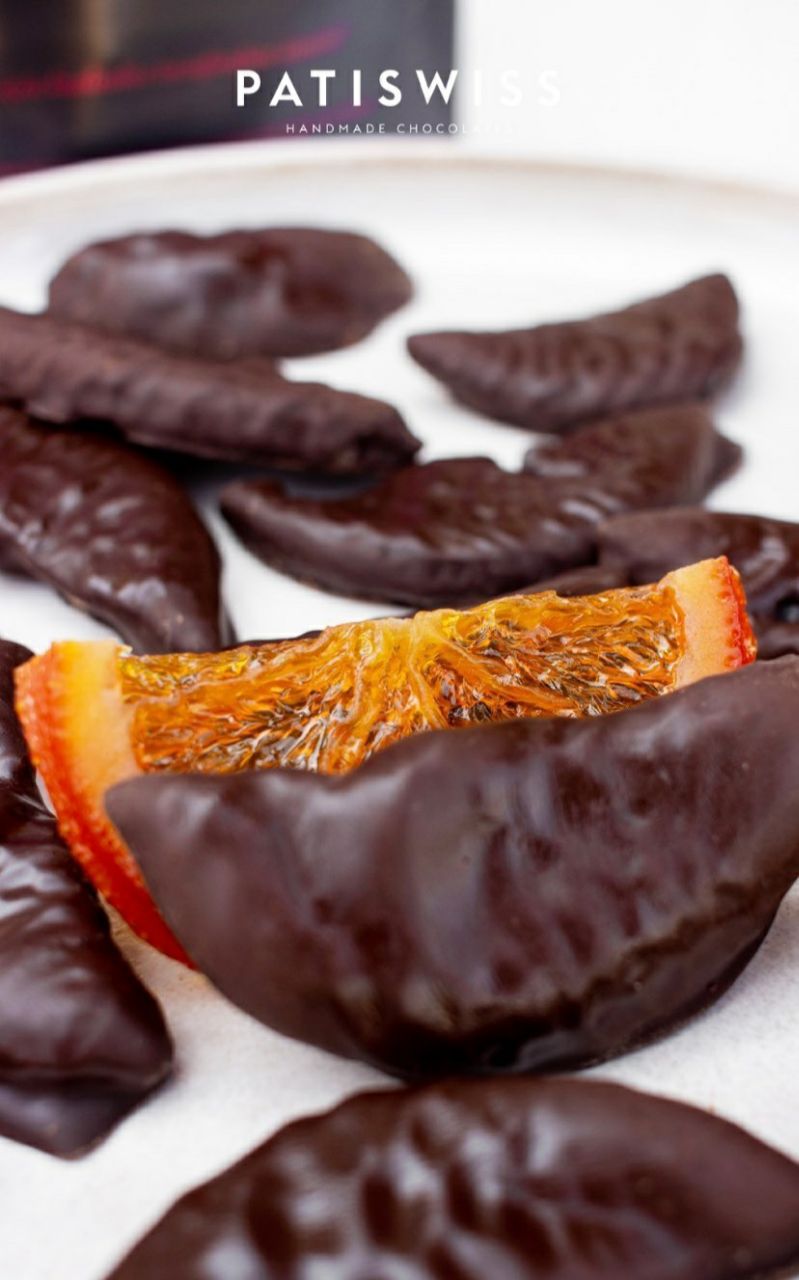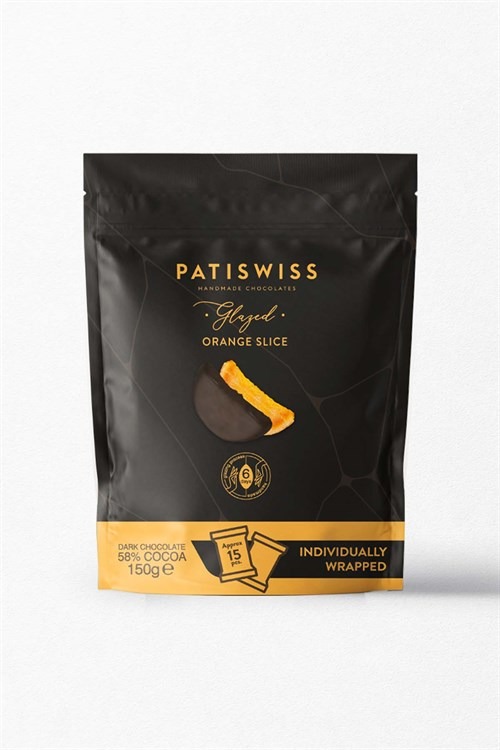 Patiswiss Milk Chocolate Coverd Orange Slices 150 g / 5.2 oz
100% Turkish Product

98% customer satisfaction rating

Delivery to shipping within 48 hrs

Only 9.90$ Shipping price for all orders.
Experience the bliss of pure chocolate with every bite of Patiswiss Milk Chocolate Full Coverd Orange Slices, the perfect blend of fresh, fruity flavor and smooth, creamy milk chocolate. Each 150 g / 5.2 oz pack contains juicy, plump orange slices (60%) that have been carefully glazed in rich and velvety milk chocolate (40%). This irresistible treat is sure to satisfy your sweet tooth and provide a burst of flavor with every bite.

The milk chocolate used in this confection is made with high-quality ingredients, including sugar, cocoa mass, whole milk powder, emulsifier (soy lecithin), and natural vanilla flavoring. The chocolate contains a minimum of 33.5% cocoa solids, ensuring a rich and satisfying taste that will tantalize your taste buds. The smooth and creamy texture of the chocolate perfectly complements the sweet and zesty flavor of the orange slices, making for a delicious and satisfying treat.

Patiswiss Orange Slices are handmade using only the finest ingredients and without the use of any colorants or additives. This ensures that each piece is of the highest quality and has a unique and premium taste. The orange slices are carefully packed to preserve their freshness and flavor, making them the perfect gift for any chocolate lover.

Allergen warning: This product contains dairy and soy products and may contain traces of peanuts, hazelnuts, pistachios, almonds, walnuts, and gluten.

Bazarturki is proud to offer delivery of Patiswiss Glazed Orange Slices to customers all over the world.

So if you're looking for a unique and indulgent chocolate experience, Patiswiss Orange Slices are the perfect choice. With their expertly crafted blend of juicy orange slices and smooth milk chocolate, this confection is sure to leave you with a lasting impression. So why wait? Try it today and experience the sweet and zesty flavor of Patiswiss Glazed Orange Slices!