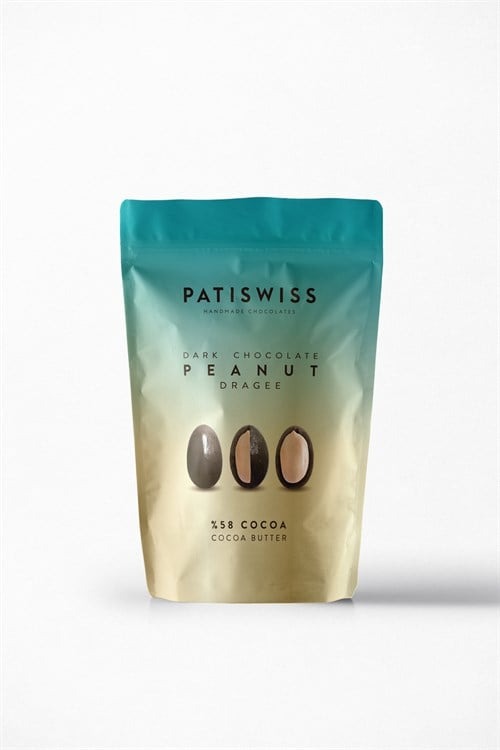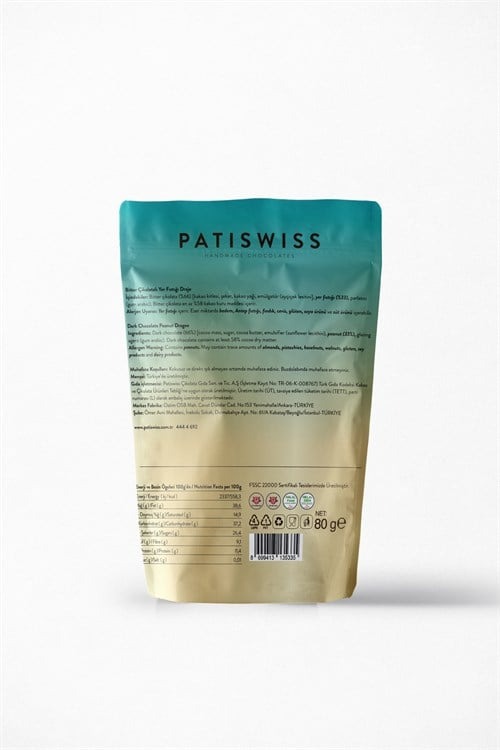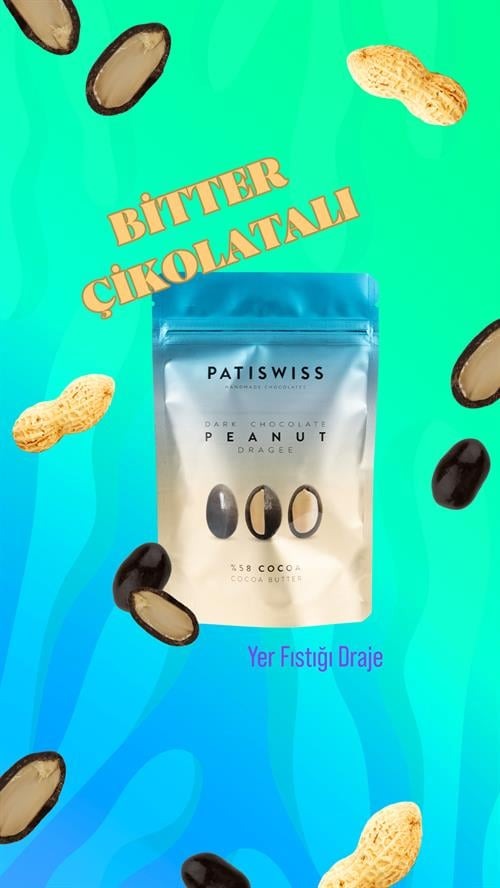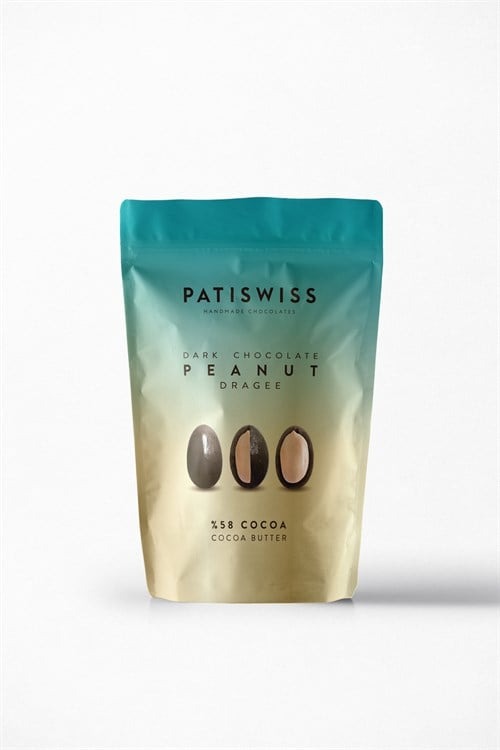 Patiswiss Dark Chocolate Coverd Peanut Dragee 80 g / 2.8 oz
100% Turkish Product

98% customer satisfaction rating

Delivery to shipping within 48 hrs

Only 9.90$ Shipping price for all orders.
Experience the perfect blend of delicious dark chocolate and crunchy peanuts with our Patiswiss Dark Chocolate Covered Peanut Dragee, a treat that's simply irresistible. At Bazarturki.com, we take pride in offering you these exquisite dragees, where fresh and roasted peanuts are enveloped in premium dark chocolate to create a mouthwatering experience that delights both chocolate aficionados and peanut enthusiasts alike.

Our Dark Chocolate Peanut Dragee is a symphony of flavors and textures that promises to satisfy your sweet cravings. In each delectable bite, you'll encounter the bold and intense aroma of quality dark chocolate harmonizing perfectly with the satisfying crunch of premium peanuts.

Product Details:
Net Weight: 80 g (2.8 ounces)
Ingredients: Dark Chocolate (66%): Crafted from a blend of cocoa mass, sugar, cocoa butter, and emulsifier (sunflower lecithin), our dark chocolate contains a minimum of 58% cocoa solids.
Peanuts (33%): These peanuts are the star of the show, delivering the rich, nutty flavor that defines our dragees.

Allergen Information:
The product contains peanuts as an allergen. Additionally, other allergens (almonds, pistachios, hazelnuts, walnuts, gluten, soy, and dairy) may be present in trace amounts. If you do not have allergies to these ingredients, you can fully enjoy the delightful dragee.

Perfect for snacking, sharing, or gifting, our Dark Chocolate Peanut Dragee is a versatile treat that suits any occasion. Plus, we offer worldwide delivery through Bazarturki.com, ensuring that you can savor these delightful sweets no matter where you are in the world.

Experience now the magic of dark chocolate and peanuts coming together in perfect harmony. Don't miss out on this extraordinary treat; order now at Bazarturki.com and let our global delivery service bring the flavors of the world to your doorstep.